The World's Ugliest Cell Phone Case EVER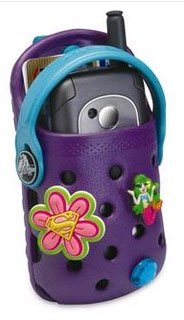 You know those ultra popular Croc shoes? Yeah, that hideous rubber like shoe meets sandle. Well, thanks to Verizon you can now look like a bigger schmuck with the Croc Phone case. Don't be surprised if you see me on the street of LA laughing at you…from across the street of course.
Eventually available here for probably $20 or so.
[Gearlog]
Grew up back East, got sick of the cold and headed West. Since I was small I have been pushing buttons - both electronic and human. With an insatiable need for tech I thought "why not start a blog focusing on technology, and use my dislikes and likes to post on gadgets."