Choosing the best smartphone insurance plan, warranty program or best cell phone insurance plan can leave your head spinning. But now that smartphones retail for over $600, you don't want to be caught without a plan in the middle of a contract if you break or lose your iPhone or Android. So, after 30+ hours of research, the best of the best is AKKO. It's comprehensive, covers your laptop and camera gear (and more), and replaces your device with a brand-new one.
| | | | | |
| --- | --- | --- | --- | --- |
| Rank | #1 | #2 | #3 | #4 |
| Price | $5-12* per month | $8.99 per month | $9.99 per month or $199 for 2 years | $24.99-$279.99 for two years (depends on phone value) |
| Coupons | Save $50 + 1 month free with coupon: "SAVINGS1" | N/A | N/A | N/A |
| Deductible | $29-$99 | $149 | $29-$99 | $9.99 – $199* |
| Coverage Length | Unlimited | 1-5 Years | 2 Years | 2 Years |
| Replacements Allowed | Unlimited | 1 | 2 in 12 months | 3 in 2 years |
| Time to Add to Program | Unlimited | 30 Days | 60 Days of Purchase | 30 Days |
| Covers Theft/Loss | | | | |
| Covers Accidental Damage | | | | |
| Covers Water Damage | | | | |
| Covers Drops | | | | |
| Covers Battery | | | | |
| | Sign Up | Sign Up | Sign Up | Sign Up |
*Phones must be fully functional and without damage to be eligible for coverage. Phones with foldable screens cost up to $15 per month.
With that in mind, most mobile phones come with at least a limited warranty – but these plans often don't cover drops or loss, much like a 3rd party phone insurance can. Moreover, you may not have the option to purchase an additional protection program after a certain amount of time expires. An insurance plan essentially enhances or extends your phone's warranty, and could also protect you in the case that it is stolen or you misplace it.
Here are the 4 best smartphone insurance and warranty programs we've found:
Best Cell Phone Insurance Plans
#1

AKKO Property Coverage

Sign up here and use code "SAVINGS1" at checkout to save $50 + 1 month free!
$50 credit is good towards a future claim and its respective deductible payment. E.g. if you need to replace your device and the cost is $100, with this credit, it will only be $50. All, if not most, insurance has a deductible.
AKKO, while a new entrance into the smartphone and device insurance space, is perhaps the most simple and comprehensive. Their phone insurance plans range from $5-$12/month* so that you always have the most affordable deductibles, which range from only $29 to $99 based on the phone and claim. Even for theft, the deductible is still only a maximum of $99 for any phone! Putting it less than half the cost of the deductibles most other companies charge such as Asurion or AppleCare+ Loss and Theft.
In addition to their affordable and flexible phone protection plans, they also offer their one-of-a-kind AKKO Plan, the perfect solution for those with multiple devices and gadgets in need of protection. Their AKKO Plan is $15/month ($12/month if a student) with discounts if you pay annually, and while that may be a bit more expensive than paying just $5 – 12/month to only protect a phone, you get a TON more coverage.
In our opinion, an AKKO Plan is the last protection plan you'll ever need to buy because it protects not just your iPhone (be sure to check out their page on how to switch from AppleCare to Akko) and Android phone, but also your other electronics like laptops, tablets, headphones, smartwatches, camera gear, audio equipment, and so much more at no extra cost. The deductibles for phones are the same on an AKKO Plan, ranging from $29 – 99. For your other devices and items, like tablets and laptops, the deductible is always the exact same cost keeping things simple and affordable; $99 for adults and $49 for students for any damages or theft.
In the event of a claim, you also won't ever be given a used iPhone or Android phone as a replacement. You'll get the money equal to the replacement value of any of your devices when they are unrepairable or stolen, and can do whatever you'd like with the cash. Even buy a NEW or upgraded replacement.
Details of AKKO Plans
Pricing
Price (phone protection plans):

$5 – $12/mo

*
Price (multi-device "AKKO Plan"):

Adults: $15/mo or $168/yr – Students: $12/mo or $120/yr (5% discount when you register multiple plans, great for families)

Deductibles:

Phones – $29 – $99, other items: Adults: $99 – Students: $49 (same for damage or theft claims, and for any item)

Coverage Length:

Month-to-Month or Annual recurring, no need to buy/register a new protection plan when you upgrade/change devices.

Number of Replacements Allowed:

No limit! Nor is there an annual coverage limit – AKKO has a per-incident limit per claim and their AKKO Plan has a $2,000 limit (upgradeable to higher limits for higher value items)

Time to add the program:

Anytime! Covers Accidental Damage & Theft/vandalism for any age device, including used and refurbished and any makes/models.

Notes:

Their multi-device "AKKO Plans" cover (1) phone per plan + 25 other items you add to your account to be protected, including electronics (laptops, tablets, headphones, smartwatches etc.) and personal items like clothes, watch, sunglasses, skateboard, bike and more!
What the Plan Covers
Loss: YES (with annual plan) (see more info)
Theft: YES
Accidental Damage: YES
Water Damage: YES
Drops: YES
Mechanical Malfunction: YES
Electrical Malfunction: YES
Battery: YES
Service Cost: Cost of deductible, $29 – $99 for phones based on model
Coverage: Phone + all your other electronics at no extra cost.
Worldwide coverage: great for travel, can cover property you rent (ie a bike, surfboard, or camera while on a trip).
Read Full Review: Akko Phone Insurance Plan
#2

SquareTrade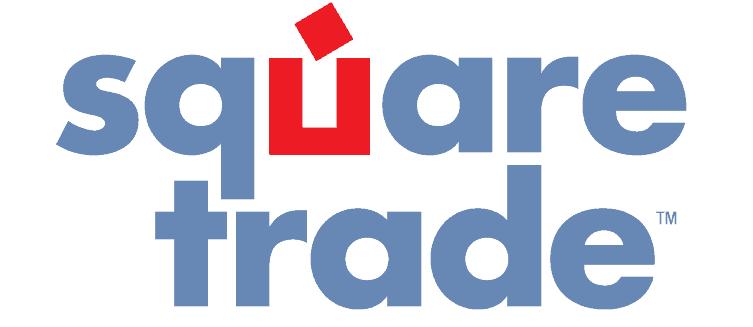 SquareTrade has a lower base price than many other plans, but a somewhat higher deductible ($99). Loss and theft are not covered, but water immersion is. Note: Through Costco, you can get an even better SquareTrade plan with a lower based price and lower deductible, provided, of course, you buy the product in their warehouse.
Details of SquareTrade's (regular) iPhone and Smartphone Plan
Price: $8.99/month
Deductible: $149
Coverage Length: 1-5 years, depending on type of plan purchased
Number of Replacements Allowed: 1 – though in some cases, additional replacements are allowed if products are defective
Time to add the program: 30 days after iPhone is purchase or any phone that is currently insured by the carrier.
Notes: You must purchase the coverage within 30 days of purchase or on an insured phone.
What the Plan Covers
Loss: NO
Theft: NO
Accidental Damage: YES
Water Damage: YES (including immersion)
Drops: YES
Mechanical Malfunction: YES
Electrical Malfunction: YES
Battery: YES, if the original rechargeable battery is defective.
Service Cost: Labor is included
Type of Replacement: You will be given a new or refurbished product of equal features and functionality, or a cash settlement or a Gift Card reflecting the replacement cost of a new item of equal features and functionality up to the Coverage Amount.
Replacement Time: No guarantee of time. Submit claims online or by phone; if your phone can't be fixed with troubleshooting, you'll be directed to an authorized service center or given a free shipping label. Though they do say that they'll fix it the day it arrives and overnight the phone back to you.
Cancellation Policy: You may cancel any time. Within 30 days, you will receive a full refund; If you cancel after 30 days, you will receive a pro-rata refund based on the time remaining on your service agreement. You may also want to read about the best unlocked phone.
Read Full Review: Squaretrade Cell Phone Insurance
#3

AppleCare+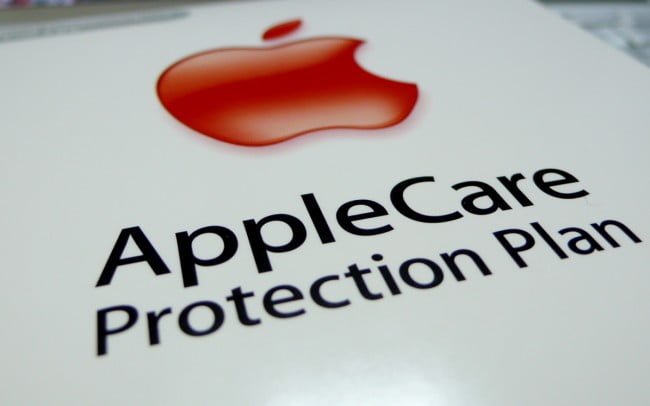 Since the Apple Care program is only available for the iPhone, other smartphone users can ignore this section. Keep in mind that even without Apple Care, you'll get one year of hardware repair coverage through Apple's limited warranty and up to 90 days of complimentary support (but you can't decide to buy Apple Care after your one-year limited warranty has ended). One of the biggest drawbacks of the Apple Care program is that it does not cover loss or theft. However, there is AppleCare+ with Theft and Loss, a more expensive insurance that does cover loss and theft. It's priced at $269 for the latest model, the iPhone 15 Pro or Pro Max.
Details of Apple's Apple Care Program
Price: $199 to cover an iPhone 15 Pro or Pro Max 2 years (or $9.99/month)
Deductible:

$29 for screen repair
$99 for accidental damage

Coverage Length: 2 years
Number of Replacements Allowed: 2 replacements/12 months
Time to add the program: Within 60 days of purchase
What the Plan Covers
Loss: NO
Theft: NO
Accidental Damage: YES
Water Damage: YES
Drops: YES
Mechanical Malfunction: YES
Electrical Malfunction: YES
Battery: YES, if depletion is 50% of more from original specification
Service Cost: Labor is included.
Type of Replacement: A phone that is new or equivalent to new in both performance and reliability
Replacement Time: For fastest service, bring your iPhone in to the Genius Bar at an Apple Store. Mail-in service is also available.
Cancellation Policy: You can cancel at any time for any reason. If you cancel within 30 days, you will receive a full refund less the value of any service provided. After 30 days, you will receive a pro rata refund less a cancellation fee of $25 or 10% of the pro-rata amount, whichever is less. Learn about the best smartphone.
Read Full Review: AppleCare Phone Insurance
#4

Geek Squad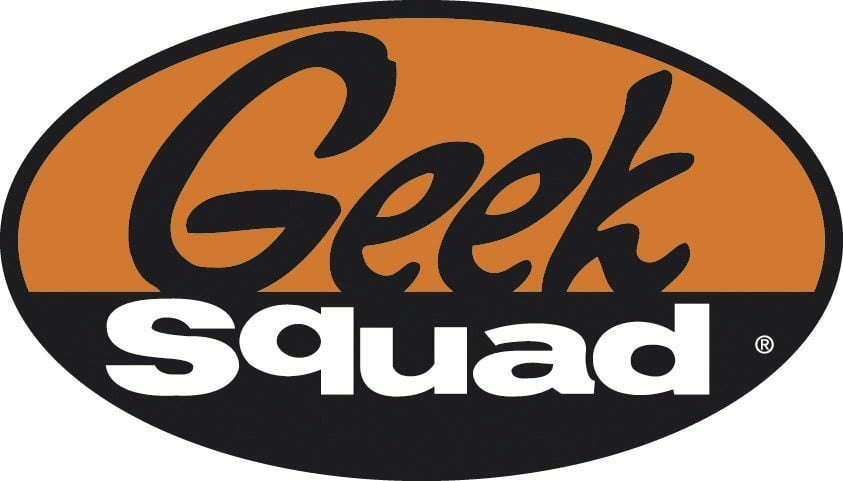 Geek Squad smartphone protection plan is offered through Best Buy, but is also available for smartphones purchased at other stores, provided that the products have been purchased within the last 30 days, are covered under a current manufacturer's warranty, and are in new and working order. What makes this plan stand out is its convenient in-home service and its lack of deductible and cancellation fee. However, loss and theft are not covered.
Geek Squad's Standard Plan extends your manufacturer warranty, but doesn't cover much on its own; we recommend purchasing the Accidental Damage from Handling Coverage (ADH) plan for the best protection (you can compare the plans here).
Details of the Best Buy's Geek Squad Protection Program
Price: $7.99/month for accidents, spills and failures. $10.99/month includes the aforementioned + theft/loss
Service Deductible: $149 for phones less than $799 or $199 for phones greater than $799
Theft Deductible: $199 for phones less than $799 or $249 for phones greater than $799
Coverage Length: 1-5 years, depending on type of plan purchased
Service Number of Replacements Allowed: 3 claims in 24 months

Theft Number of Replacements Allowed:2 claims in rolling 12 months or 3 in 24-months
Time to add the program: 30 days
What the Plan Covers
Loss: NO
Theft: NO
Accidental Damage: YES, if the product was being used as intended
Water Damage: Spills: YES. Immersion: NO
Drops: YES, as long as the product did not drop from an elevated height such as a roof
Mechanical Malfunction: YES
Electrical Malfunction: YES
Battery: YES, if the original rechargeable battery is defective (1 per phone)
Service: Labor is included.
Type of Replacement: You will be given a new or refurbished product of like kind and quality that is of comparable performance.
Replacement Time: You can schedule in-home service by phone or Internet 24-7.
Cancellation Policy: You may cancel at any time; you will receive a pro-rata refund of the price you paid for the Plan based on the percentage of the Plan's unexpired term, less the cost of any service provided. If you cancel within 30 days, a full refund is given. You might also want to read up on the best smartphone plan.
Read Full Review: Geek Squad Phone Protection Plan
Beginners Guide To Cell Phone Insurance
The world of cell phone insurance can be a pretty confusing place. That said, by understanding just a few key points, cell phone insurance becomes as straightforward as buying your phone in the first place.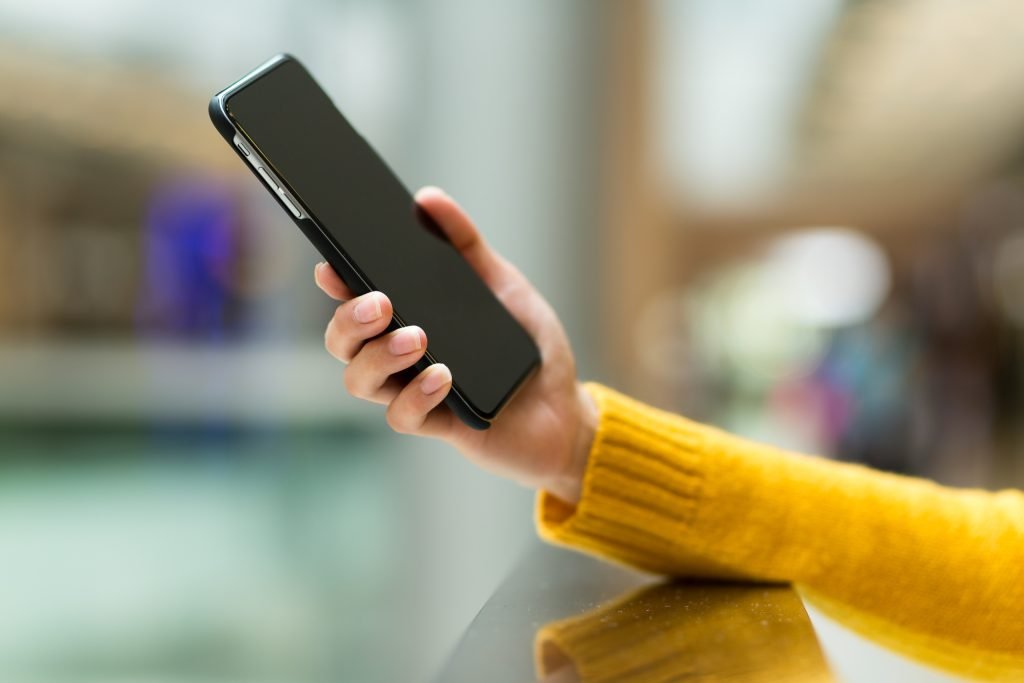 How Does Phone Insurance Work?
Phone insurance generally pays for a device replacement or for covered device repairs, typically after charging you a deductible. Coverage may be billed monthly or upfront for a one-year period or longer. Two main types of phone insurance are manufacturer or retailer extended warranties and carrier-based or third-party insurance.
Aftermarket And Phone Carrier Insurance Compared
Phone insurance purchased from aftermarket services differs in many ways from that provided by a phone service carrier. For example, aftermarket insurance is usually broader regarding what you can get insured. Still, carrier insurance can typically resolve phone claims more quickly.
STAT: 65% of smartphone owners don't know they can purchase phone protection from somewhere other than where they bought their phone. (source)
Is Smartphone Insurance Important To Have?
There are many companies that offer insurance policies specifically designed to cover smartphones. The relative value of these plans depends on the individual. If your phone is already under the manufacturer's warranty, you may not need to purchase a dedicated insurance plan. You could also forgo buying a plan if you are especially careful with your phone. If you can't afford or do not want a smartphone insurance plan, be sure to equip your phone with a high-quality case and a screen protector.
So, Who Exactly Needs Phone Insurance?
Not everyone needs insurance, but there are instances where it is a smart financial choice. If you are clumsy or work in a high-risk trade, phone insurance is probably a good idea. The difference between phone insurance and no insurance could be hundreds of dollars.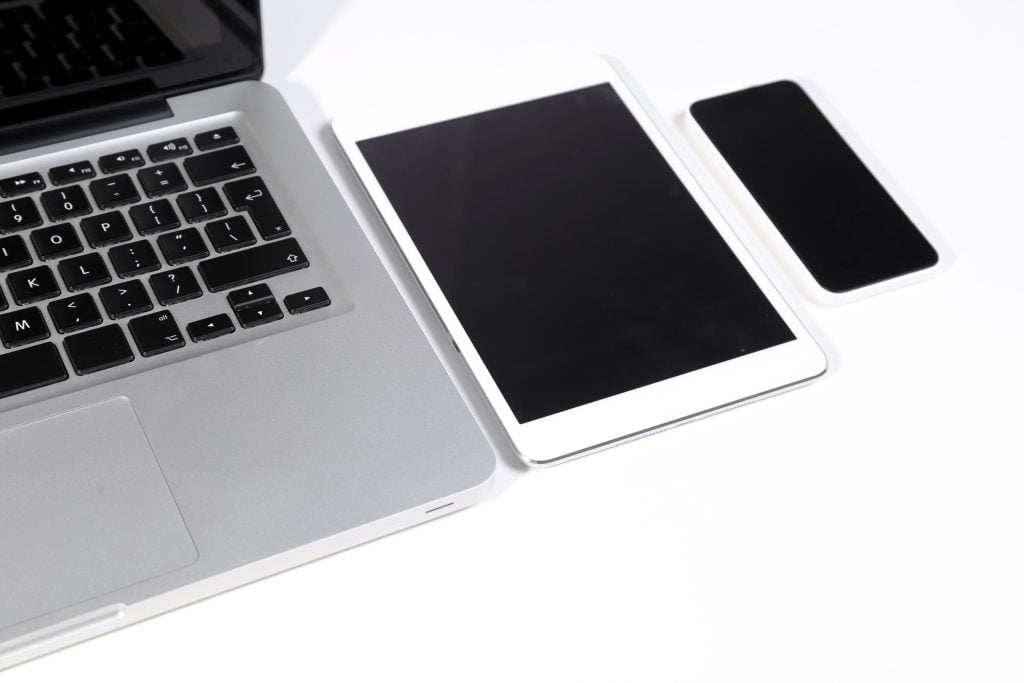 Choosing The Best Cell Phone Insurance Plan
There are a whole lot of smartphone insurance plans out there, each with its advantages and disadvantages. To make an informed choice on which plan to purchase, you should be aware of your needs and the needs of your phone.
Determine What Phone Insurance Features You Need – 9 Steps
Picking the right phone insurance depends on the features you think you'll need. For some, basic coverage should suffice, but those with certain jobs may need more. These 9 Steps should help you find the right insurance.
STEP 1 What Amount Of Phone Insurance Coverage Do You Need?
The first step is to determine what sort of coverage you're likely to need. Of course, not everyone needs to plan for the most extreme cases, but nearly everyone could benefit from an insurance plan that takes care of things like loss, theft, or water damage.
STAT: 45% of phone repairs are due to screen damage, 19% to battery failure, and 12% to water damage. (source)
Check If the Plan Covers Theft – Be sure to verify that your insurance plan covers theft. Most mobile network providers offer plans that cover theft, but most manufacturer protection plans do not.
See If Loss of Phone Is Covered – Not every plan covers loss, and this could be an important detail to consider. If you are in a career field with a high risk of losing your phone, like fishing or construction, this kind of coverage could pay off in a big way.
Find Out If Physical and Water Damage Is Covered – Any insurance plan worth having will guard against water damage and physical destruction. Depending on the damage, your insurer may opt to send you a replacement phone rather than repair your broken one.
Check That Mechanical Failure and Defects Are Covered – Insurance from big mobile carriers does not typically cover mechanical failure or software defects. Otherwise known as a "bricked" phone, mechanical failure is generally covered by a phone's extended warranty. Look to third-party insurance or manufacturer protection plans for brick protection.
Look Into Coverage for Your Phone Accessories – Phone accessories like chargers and earbuds could be expensive to replace out of pocket. Verify that the insurance plan covers phone accessories. You might also look to your phone's warranty instead if you're stuck without insurance.
STEP 2 What's The Enrollment Time Limit To Add Cellphone Insurance?
Usually, people can only buy phone insurance within a month of opening a new line or upgrading a device. Other than that, they can wait for an open enrollment period or look for insurance with no enrollment time limit.
Make Sure Your Phone Is Eligible for Plans with Time Limits – If you plan to insure your phone through a mobile carrier, you need to make sure your phone is no more than 30 days old. If your cell phone is older than a month, you will need to wait for an open enrollment period.
Look For Phone Insurance Plans with No Enrollment Time Limit – Some insurers, like AKKO, offer plans with no enrollment time limit. This means you can sign up to insure your phone at any time, even if your phone is older.
STAT: 54% of Americans believe smartphone repairs cost $150 or less. However, it costs approximately $279 to repair an Apple iPhone 12 screen out of warranty and $249 to repair a Samsung Galaxy S20 out of warranty. (source)
STEP 3 When Do You Want The Cell Phone Protection To Start?
Sometimes, you need immediate cell phone protection. Insurance usually has a wait time of two or more weeks before you can make a claim, but that doesn't have to be the case.
Look At Instant Cell Phone Protection Plans – Often called "instant cover," instant cell phone protection plans let you file an insurance claim the same day you enroll. This type of service usually comes with a higher cost, but you may want immediate coverage.
STEP 4 What Is The Length Of The Phone Insurance Coverage?
Phone insurance through a carrier can last the life of the mobile contract (usually two years). That said, most third-party insurers do not limit how long you can insure a cell phone.
See How Many Years the Phone Insurance Plan Lasts – If your phone insurance lasts longer than two years on the same device, it may be time for an upgrade. While you can find insurance policies to insure your phone indefinitely, financial experts recommend against insuring a phone older than two years.
STEP 5 What Phone Protection Claim Limit Do You Prefer?
A claim limit is when you can request a fix or replacement for an insured phone within a year. If you are in a high-risk career, you may need to look for insurance policies with a higher or unlimited claim limit.
Look For A Phone Insurance Plan Allowing Unlimited Claims – A limited number of claims per year might not work for people in dangerous career fields or prone to accidents. So, instead, companies like AKKO offer an unlimited claims plan. This is a more expensive insurance option, but it can pay off for the people who need it.
Determine If 2-3 Phone Claims Per Year Is Enough for You – For most of us, two to three phone claims per year are enough. Most US adults report having never dropped their phone, so anything more than a couple of claims per year might be an unnecessary cost for most people.
STEP 6 How Much Does Ease of Claim With the Phone Insurance Matter To You?
Filing an insurance claim is never ideal, but some companies make it more challenging to file a claim. For example, some require more paperwork, and others take longer to respond to claims. However, if you depend on your phone, you can resolve insurance claims quickly.
Research A Company's Record of Settling Phone Insurance Claims – Before you sign up with any phone insurance company, make sure to research a company's record of settling phone insurance claims. Check sites like Reddit and Google Reviews to determine an insurance company's reputation.
Make Sure the Phone Claim Filing Isn't Too Complicated – While researching an insurance company's track record, keep an eye out for how complicated it might be to file a claim. Some insurers make the process tedious and slow, resulting in a longer wait time for a new or fixed phone.
STEP 7 How Do Replacement Phones Work?
If the worst happens and you lose your phone, it's essential to know how you'll get a replacement phone from your insurance provider. Not every policy claim results in a brand-new phone. Sometimes, you'll receive a refurbished replacement or a completely different cell phone model altogether.
Research The Replacement Phone Exchange Process – The amount of time it takes to get a replacement phone differs from policy to policy. Still, most of the big insurers, like Asurion, offer same-day or next-day phone replacements. So, for issues like phone theft or loss, expect a slightly longer wait on a replacement device.
Check What Replacement Model Type You'll Get – Before you agree to any insurance policy, make sure to verify which phone model you will get as a replacement device. If you have an older phone, insurance providers may try to offer you a different replacement device due to lack of stock.
STEP 8 Does Your Family Need Mobile Phone Insurance?
While mom and dad may not be accident-prone, kids can be pretty rough on electronics. So many recommend insuring kids' phones. Also, phone insurance family plans could save a multiple-child family much money in the long term.
Pick A Family Smartphone Insurance Plan – To decide on the best family smartphone insurance plan, consider the level of protection you need, how many devices you'll need to insure, and whether you want options like tech support for all your gadgets. For households with teenagers or kids in school, a family mobile insurance plan that offers unlimited claims, including loss and theft coverage, is generally recommended.
STEP 9 What Is The Phone Insurer's Cancellation Policy?
It is important to know if your phone insurer's cancellation policy. Due to how fast technology moves, there may come a time when your current cell phone is no longer worth insuring. Depending on your insurance policy, cancellation might be easy, difficult, or impossible.
Find Out If You Can Cancel Your Phone Insurance Instantly – Most phone insurance providers allow for cancellation at any time. That said, you should still verify what the cancellation terms are for any type of insurance.
Check If You'll Be Refunded a Prorated Credit from the Phone Insurance – Most insurance plans can be canceled at any time. That said, not every provider will offer a prorated credit refund. Also called pro-rata cancellation, this will take the remaining monetary protection from your insurance policy and apply it to your cell phone bill.
Consider If There's a Phone Insurance Cancellation Fee – Most insurance policy providers do not charge a cancellation fee. That said, you should still make sure you can cancel your phone insurance plan free of charge.
The Price Of Mobile Phone Insurance Plans
The price of phone insurance can vary wildly depending on the quality of the coverage. In addition, you can sometimes choose between paying yearly or monthly, which will also affect the price.
Types Of Phone Insurance Payments Plans
There are usually two options for phone insurance: annual fee or month-to-month. Generally, yearly insurance is cheaper than month-to-month but requires a more considerable sum of money for each payment.
One-Time Fee – Some insurers, like AKKO, have an option to pay for your insurance policy with one annual fee. The advantage of an annual fee like AKKO's is that it will save you more money than paying month-to-month.
Month-To-Month Cell Phone Insurance – Purchasing smartphone insurance on a month-to-month basis is an option for most consumers. These monthly plans are not terribly expensive, costing anywhere from five to ten dollars per month.
Phone Insurance Deductibles Explained
A deductible is either a dollar or percentage amount that an insurance company takes before paying out a claim. For example, if your cell phone is worth $1000 and your deductible is $200, you would receive an $800 payout if your phone malfunctions. Generally, the lower the deductible, the more expensive the insurance is every month.
Phone Insurance Pricing By Cell Phone Provider
While many third-party companies insure phones, most cell phone providers offer their insurance coverage. So, whether your network is through Verizon, T-Mobile, or someone else, there are options for insurance coverage.
By Manufacturer
Most phone manufacturers, like Samsung, offer their own forms of cell phone insurance. In addition, if you have an iPhone or Google phone, you have options like Applecare and Google Preferred Care.
By Third Party
If insurance from your cell phone provider or manufacturer isn't what you're looking for, consider trying a third-party insurer. Services like Squaretrade, Asurion, and AKKO seek to offer better insurance for less.
Is AKKO Phone Insurance Worth It?
AKKO phone insurance protects against theft, vandalism, and accidental damage, so it is a solid option for comprehensive coverage. In addition, AKKO insurance can be expanded to cover other items such as tablets and even clothing.
Understanding Phone Insurance Fraud
It has become more important than ever to understand phone insurance fraud so you can avoid the serious penalties that come along with it. While it may be tempting to tell a small white lie about your claim to avoid time limitations, that lie can result in fines and criminal charges. There are a variety of different types of phone insurance fraud, and the specific penalties can vary by state. Read this article to learn more about phone insurance fraud so you can file a claim the right way.
Types Of Cell Phone Insurance Providers
By Cell Phone Provider:
Asurion Verizon Phone Insurance Review
Boost Mobile Insurance Review
US Cellular Insurance Review
Metro PCS Phone Insurance Review
By Manufacturer:
Google Preferred Care Review
By Retailer:
By Third Party:
Nationwide Flex Plus Cell Phone Insurance Review
Assurant Cell Phone Insurance Review
Wells Fargo Phone Insurance Review
Using Your Cell Phone Insurance
Filing Smartphone Insurance Claims
Filing smartphone insurance claims doesn't have to be difficult or complicated. The process only takes about 10 minutes and involves you researching your exact policy details and then filing the claim either online or via the phone. The process will be a bit different depending on your insurance provider, but it stays the same overall, whether you have insurance through Asurion or Verizon, for example.
Cancelling Cell Phone Insurance Plans
If you have decided to cancel your smartphone insurance, you should be able to do so at your convenience. We recommend contacting the customer service number of your insurance provider, for example, Verizon, be it a wireless carrier or aftermarket insurance company. There is also typically an option to cancel insurance on the company's web portal URL address. These insurance providers also typically offer a smartphone app, which can also be used to cancel your insurance plan. Early cancellations may accrue a small fee, however, so be sure to read the fine print. 
Consider These Factors
Before you take your phone to the repair shop, you need to make sure paying for repair is worth it. Four key factors will determine if repairing or replacing your phone is the cheaper and better option.
Age Of Your Phone – If your phone is older than two years old, most experts recommend buying a replacement phone. A new "old" phone might cost the same or less than a repair shop will charge you.
How Damaged Your Phone Is – Depending on how damaged your phone is, repair costs could be as little as $20 or as much as $100. This will depend on your insurance deductible if you are insured.
The Cost of Repairs Vs. Cost of a Replacement – Whether to repair or replace a smartphone is one of the most important decisions to make after your phone breaks. If your phone has multiple issues, is outdated, or costs more to repair than the phone is worth, consider buying a new phone instead of repairing it.
How Long the Repairs Take – Most mobile phone repairs only take about 30 minutes to complete. That said, more severe maintenance, like a broken charging port, will take much longer.