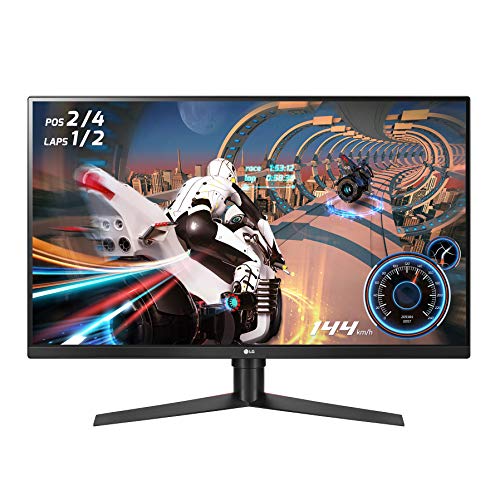 Mixed Reviews
The LG 32GK850G-B left testers pleased with its high contrast ratio and color accuracy, so they called it great for office use and casual gaming, however, they were not impressed with its lack of HDR support. They also lamented its narrow viewing angles and felt that it's poor ergonomics would make a strong argument for considering the Gigabyte Aorus FI32U.
We're reader-supported. $$ from affiliate links finance our mission. Our 'True Score' system independently powers ratings. No sponsored results. Ever. Learn more
What Is Not on the Box
What the brand doesn't always tell you…
our Verdict


Critics have praised the LG 32GK850G-B as a decent alternative for users who need an office monitor that can also be used for casual gaming. Product reviewers from Display Ninja were quite impressed that during their tests, blacks remained visible even in a dark setting and attributed this to its stellar contrast ratio of 2622:1. They also lauded its high color accuracy after calibration as something that it has in common with the LG 32GN50T-B, and confirmed that its 165Hz refresh rate was ideal for delivering a tear-free gaming experience as they found out during their experiments. Reviewers from PC Monitors were happy about its gradient handling and felt that it handled reflections quite decently.
However, critics were slightly disappointed with its lack of HDR support and argued that this might point some buyers to the LG 27GN880-B. They also felt that it's poor ergonomics and narrow viewing angles might make it hard for some buyers to consider.
Exceptional contrast ratio
Max Resolution

2560 x 1440
Overview
The LG 32GK850G-B is a mid-tier display that was released in 2018. It has a decent 1440p screen resolution, and even though it is not one of the best computer monitors on the market, it is still an excellent pick for gamers on a budget. Its got a 165Hz refresh rate for tear-free gaming and wide viewing angles for group viewing. It also features a super low input lag of 4.7ms, which is also on par with some of the highest rated gaming monitors in the market. The display's decent response time of 9.2ms also prevents severe ghosting, and while it does not have HDMI 2.1 ports like the LG 27GP950-B, it has great color accuracy after calibration, as evidenced by a Delta E score of 0.73. Its 2622:1 contrast ratio is also relatively high, making it ideal for dark room viewing.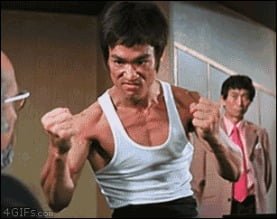 Get the Winner of the Day Direct to Your Inbox
Product Comparison
LG 32GK850G-B Review

Samsung Odyssey G5 LC27G55T Review

LG 27GL850 Review
True Score

79

77

Market Context
–

At 350 nits, the LG 32GK850G-B is slightly brighter than the Samsung G5's 250 nits, but the Samsung monitor's 1ms response time is much faster than the LG's 5ms. Both monitors have one HDMI 1.4 input, though the G5 edges out the LG display thanks to its support for HDR content.

The LG 32GK850G-B has a higher 2655:1 contrast ratio compared to the LG 27GL850-B's 735:1, but the 27GL850-B is easily the better pick between the two thanks to its wider viewing angles and a higher refresh rate of 165Hz compared to the 27GL850-B's 144Hz. Both monitors have a wide color gamut for SDR content thanks to a 95% coverage of the sRGB color scale, however, the 27GL850-B supports HDR content while the 32GK850G-B does not.

Aside from the lack of support for HDR technology, the LG 32GK850G-B does not have that much to offer compared to the LG 32GK650F-B, but it does have a faster 9.2ms response time compared to the latter's 13.6ms.

Maximum Resolution
2560 x 1440
2560 x 1440
–
Response Time
5 ms
1 ms
–
High Dynamic Range (HDR)
Yes
Yes
–
Refresh Rate
165 Hz
144 Hz
–
Synchronization Technology
G-SYNC
FreeSync
–
Dig Deeper
–
Read Review →
Read Review →
All Stores

Score Card
We place a 75% weighted value on Expert Test Scores
We place a 25% weighted value on Customer Scores
Any product with a True Score above 70 is a Mixed Reviews
Expert Score Breakdown
Publications with higher Trust Scores are given more weight
The LG 32GK850G is a decent monitor for mixed usage. It has a large screen…

read more

A very good flat-screen gaming monitor, with a crisp panel, stylish chassis, and high-quality in-game…

read more

The 32GK850G offered a very good option for gamers we felt in the VA technology…

read more

The LG 32GK850G offers a stunning image quality with an exceptionally good performance for VA…

read more

Great contrast, good color, and a blistering refresh rate make this monitor a winner.

read more
Learn More About Gaming Monitor
Gaming Monitor Resource Articles
---
Gaming Monitor Buying Guides
---