Choosing the right office chair is crucial for comfort at work or play. In this post, we'll cut through the clutter and compare mid-back and high-back chairs, giving you straightforward facts to help you decide which chair fits your space and style. Let's get right to it.
| | | |
| --- | --- | --- |
| Top Feature | Mid-Back Chairs | High-Back Chairs |
| Back Support | Supports lower & mid-back. No headrest | Supports entire back & head |
| Size and Space | Smaller, fits easier in tight spaces | Larger, needs more room |
| Sitting Time | Good for short periods of sitting | Better for posture & long periods of sitting |
Primary Differences Between Mid-Back & High-Back Office Chairs
Mid-Back and High-Back Chairs: Choosing the Right One
Selecting an office chair depends solely on your needs and comfort. You'll also want to consider the material, like leather or mesh, for the chair you select.
Decide which works best for you based on the features and benefits each chair type offers.
Mid-Back Office Chairs: This office chair stands out as an excellent option for those who sit for brief intervals. It provides optimal support and coziness for usage under five hours at a stretch, making it ideal for settings like meetings or conference rooms. Primary benefits of mid-back chairs include:
Ideal for tight office areas, enabling easy movement across multiple workstations.
A great match for adaptable work settings.
Comes in a range of styles, including ergonomic, contemporary, and ribbed designs.
Offers a selection of finishes, with options for both mesh and leather.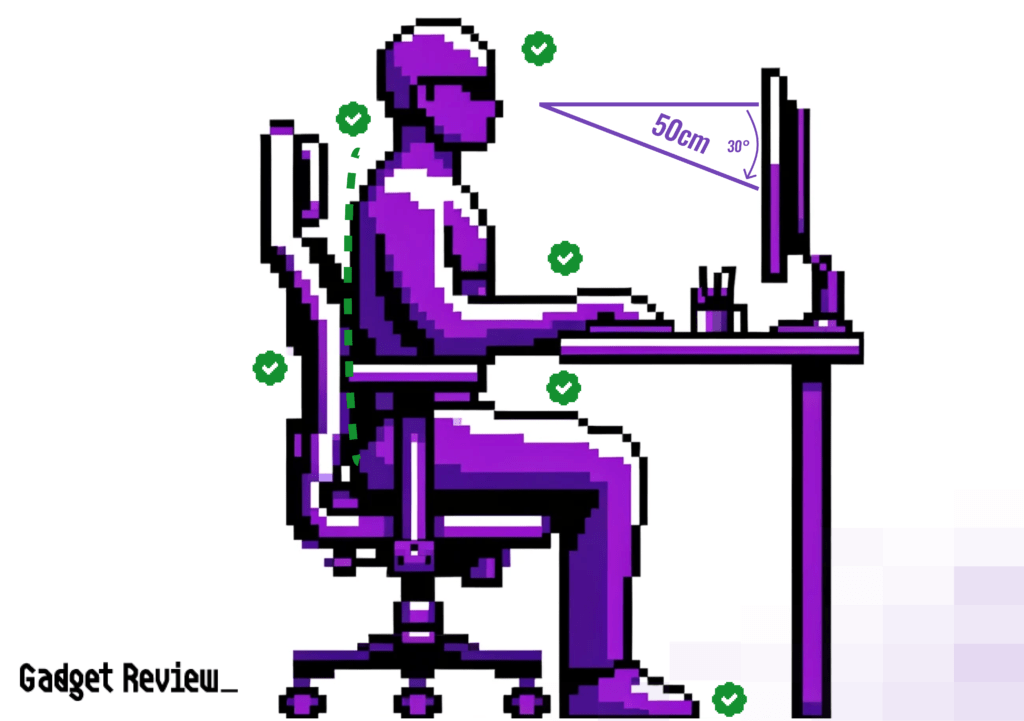 High-Back Office Chairs: A high-back chair provides enhanced support for your neck, shoulders, and entire back. It stands out from other chairs with its greater range of adjustability features. These chairs are particularly well-suited for individuals who spend long hours seated. For those experiencing back discomfort, high-back chairs are a superb selection. Here are some benefits for high-back chairs:
Equipped with a headrest for sustained comfort during extended sitting periods.
Minimizes the risk of developing a slouching posture.
Provides ample support for both the upper and lower back regions.
Again, whichever office chair you select must fit your immediate needs and comfort level.
Factors to Consider When Buying A Mid-Back vs High-Back Chair
When picking out an office chair, consider your daily sitting time, workspace size, and posture support. A high-back chair is better for long hours and back health, while a mid-back saves space and suits shorter sitting periods. Let's weigh these factors to find your ideal chair.
Price: Mid-back chairs are generally more affordable.

Considering that most mid-back are often cheaper in price, you'll find them with an average price of $100 – $400.

Desk Space: Mid-back chairs are better for smaller spaces.

If your office space is limited, these chairs will fit perfectly in tight spots.
Also, consider using a mat or wheels if your office is set on hardwood flooring.

Nature of Job: High-back chairs are preferable for jobs requiring long hours of sitting.

These are great for office administrative jobs, medical/hospital jobs, and other white-collar positions.

Ergonomics: High-back chairs offer better support and encourage proper posture.

For the best high-back chairs with multiple ergonomic capabilities, you're looking at spending $400 to $1000.
Although, you can find budget high-back chairs for less than $400.
Speaking of ergonomic seating, the Herman Miller Aeron size B vs C has great options for average people and heavy people, respectively.
The choice between mid-back and high-back chairs depends on individual needs, job nature, and available space. Both types have their advantages, and the right choice varies from person to person.
If you're looking at gaming chairs for kids, there isn't much difference between a gaming chair vs an office chair.
In fact, the biggest difference you'll be looking at when buying office chairs is whether a chair is leather or vinyl, which depends primarily on your comfort level.
F.A.Q.S
How to measure the ideal backrest height for a mid-back chair?
The backrest should be around 26-inches in height, but this will vary depending on your size. When it comes to an executive chair or mid-back chair, be sure to conduct measurements ahead of time.
---
Are office chairs bad for your back?
They can be depending on the type of chair you go with. If you are concerned about postural health, choose a chair made by a renowned company like Herman Miller and try out all of the available adjustment options, including the lowest arm height and maximum seat height.
---
Which office chairs are best for your back?
A rolling office chair can be bad for your back, but it really depends on the make and model. A mid-back office chair could be bad for your back or great for it, depending on its maximum height.
---