Absolutely Fresh
The LG 32GP850-B is a gaming monitor that reviewers have praised for its impressive color accuracy and 180Hz refresh rate. It was also found to have wide viewing angles, superb gradient handling, and support for HDR10 content, unlike the MSI Optix G273. However, its ergonomics were not as good, and its low contrast made dark areas look gray.
We're reader-supported. $$ from affiliate links finance our mission. Our 'True Score' system independently powers ratings. No sponsored results. Ever. Learn more
What Is Not on the Box
What the brand doesn't always tell you…
our Verdict


The LG 32GP850-B is a 32-inch gaming monitor that product testers have hailed for delivering an enjoyable big-screen PC gaming experience, and although it doesn't have a 4K screen resolution like the LG 32UL500-W its high out-of-the-box color accuracy also left reviewers from Rtings fairly impressed, as they confirmed that images on the monitor were sharp and well detailed. They also found out that the monitor had outstanding gradient handling, and because of this, they concluded that it would also be an excellent option to consider for media creation. During their tests, experts from Display Ninja also noted that the monitor had pretty high image accuracy when viewed from the side and attributed this to two things: its wide viewing angles and impeccable reflection handling which is courtesy of its matte screen finish.
Still, some reviewers raised issues with the monitor's low contrast and disappointing ergonomics. They didn't like that they could not make any swivel adjustments and that dark areas were not fairly visible in a dark room.
Impressive reflection handling

High 180Hz max refresh rate

Rapid 6.2ms response time
Max Resolution

2560 x 1440

Sync Technology

AMD FreeSync
Overview
The LG 32GP850-B is a mid-tier display that was announced in 2021 as part of LG's UltraGear range of top level gaming monitors. It has a decent 165Hz refresh rate for smooth graphics when gaming and high color accuracy out of the box. It is one of the best computer displays with wide viewing angles that make it ideal for group viewing, and its matte screen finish gives it impressive reflection handling.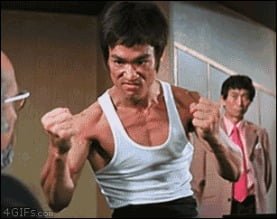 Get the Winner of the Day Direct to Your Inbox
Product Comparison
LG 32GP850-B Review

LG 32GN50T-B Review
True Score

81

75

Market Context
–

The LG 32GP850-B has a slightly higher refresh rate than the LG 32GN50T-B and is also more adjustable because of its superb ergonomics. The LG monitor also gets somewhat brighter than the Gigabyte M32Q and is more suitable for group use because of its wide viewing angles.

While the LG 32GP850-B (This review) and the LG 32GN650-B may be similar in screen resolution and size, the two also use different panel technologies, and this slight difference gives the 32GP85-B an advantage as far as viewing angles, reflection handling, and peak brightness levels are concerned.

Maximum Resolution
2560 x 1440
1920 x 1080
Response Time
1 ms
1 ms
High Dynamic Range (HDR)
Yes
No
Panel Type
IPS
VA
Synchronization Technology
FreeSync
Adaptive Sync
Dig Deeper
–
Read Review →
All Stores

Score Card
We place a 75% weighted value on Expert Test Scores
We place a 25% weighted value on Customer Scores
Any product with a True Score above 80 is a Absolutely Fresh
Expert Score Breakdown
Publications with higher Trust Scores are given more weight
The LG UltraGear 32GP850-B is an impressive monitor all-around. It's an excellent gaming monitor with…

read more

The LG UltraGear 32GP850-B is a high-performance 32″ Nano IPS panel with a solid refresh…

read more
Learn More About Computer Monitor
Computer Monitor Resource Articles
---
Computer Monitor Buying Guides
---