The purpose of buying the best headphones is pretty simple (shoot audio into our ears), but choosing the right pair for you isn't necessarily an easy task, especially when you consider just how many options are out there. To help you out, we did all the research out there, considering the various types, styles, and features available. We asked the important questions like: Do we want portability? Are we going to work out with it? Is wireless important? After this initial research, we researched the top 25 headphones you can buy today and got our ears ready for the biggest listening party ever.
As we subjected our ears to hours and hours of awesome music, we focused on sound quality, comfort, hours of battery life and noise cancellation performance. With these features in mind, we easily came to the conclusion that the Bose QuietComfort 35 II headphones are the best of the best. With their extra-comfortable design and superior sound quality, these headphone offer a best-in-class experience. Keep reading to learn more about the Bose headphones and our other top 4 picks of best headphones so your ears can enjoy the same experience ours did.
Top 5 Best Headphones Compared
#1 Bose QuietComfort 35 II
WHY WE LIKE IT:
Bose has long been considered one of the top players in the audio game, and that sentiment is apparent in the QuietComfort 35 II headphones. With powerful sound and best-of-class noise cancellation, these headphones were an easy top pick for Gadget Review for best over ear headphones.
Read Full Review: Bose QuietComfort 35 II Review
Pros
Super comfortable design
Excellent, active-noise cancelling
Balanced sound quality
Cons
Expensive
Battery isn't replaceable
No in-line remote on cable
Bose's superior audio quality shines brightly in the QuietComfort 35 II headphones. These over-ear headphones offers a balanced sound, with well rounded bass and sculpted highs for an amazing audio experience. Of course, you can expect to pay for such high sound quality and that is true with these Bose headphones. They're one of the two most expensive options on our list, but trust us when we say it's worth it. They're extra comfortable, have fantastic sound, and even allow you to customize your sound experience through a smartphone app.
Related: Check out our best DJ headphones.
The other area where the QC35 II headphones excel is in their active noise canceling (ANC) capabilities. You have the option of choosing one of three different noise cancellation modes (High, Low, Off/On) to give you greater control over different scenarios. We were pleasantly surprised that all of these modes worked exactly as they were supposed to, but were especially impressed by the effectiveness of the High mode, which was able to cancel most of the noise in a crowded and loud room. If you're looking for premium over-the-ear headphones, the Bose QuietComfort 35 II headphones are the best on the market today. For Apple fans, check out the best lightning cable headphones.
#2 Sony WH-1000XM3
WHY WE LIKE IT:
Consider the Sony WH-1000XM3 headphones as Bose's top competition today. These amazing noise-canceling headphones offer the best active noise cancellation we've experienced so far without sacrificing on sound quality. That's why this is our honorable mention and the best noise cancelling model.
Read Full Review: Sony WH-1000XM3 Review
Pros
Clear and accurate sound quality
Best noise canceling on our list
Great for making calls
Cons
Ears get a little warm after prolonged use
Expensive
Touch controls can be hit or miss
Most high-end headphones today offer some kind of noise cancellation, but none of them come even close to achieving the level of quality that Sony's WH-1000XM3 headphones provide. In fact, the headphones feature a chip dedicated solely to noise cancellation and that little chip does its job almost too well. If good noise canceling is the top feature you're looking for, then please do yourself a favor and buy these headphones. The best kids headphones may not need noise cancellation, but adults do.
Related: Discover our best over ear headphones.
Of course, that's not to say these Sony headphones aren't excellent in other areas, because they most certainly are. Sound quality is as excellent as these headphones' price suggests, although some may consider the bass to be too deep. You also get exceptional comfort with these over-ear headphones. The cups feature pillow-soft padding, but you might fight your ears warming up a little too quick for comfort during long periods of use. All in all, you can't go wrong with purchasing a pair of the WH-1000XM3s, especially if you're looking for noise cancellation.
#3 MPOW H10
We're sorry, this product is temporarily out of stock
WHY WE LIKE IT:
MPOW might not be a household name when it comes to headphones, but their H10 over-ear headphones were good enough to make our top 5. With an excellent noise-canceling mic and a comfortable design, these headphones are perfect for the office or school. This is our pick for best mic.
Read Full Review: MPOW H10 Review
Pros
Excellent noise-cancelling microphone
Long battery life
Foldable design for easier storage
Cons
Middling noise-canceling performance
Design feels a little flimsy
Occasional Bluetooth connectivity issues
The MPOW H10 headphones are some of the most affordable noise-canceling headphones on our list – and on the market today – but that doesn't mean they sacrifice on sound or build quality too much. We were pleasantly surprised at how good the headphones sounded, but only with your noise-canceling turned on. Bass sounded pretty good, but the headphones struggled on higher frequencies at louder volumes. We also noticed a lot of sound leakage at high volumes, so if you're around people, keep that in mind. And speaking of being around people, check out the best headphones for running.
The H10s take a hybrid approach to noise cancellation. Where most ANC headphones feature microphones on the inside or the outside to identify and cancel noise, hybrid ANC headphones have microphones on both the inside and outside to cancel out a wider range of sound. Unfortunately, you do hear a faint hissing sound while noise cancellation is turned on but that goes away once you're listening to music. Perhaps the best feature on the MPOW H10s is the noise-canceling microphone that you can use for calls. When you're talking to someone using these headphones, they won't hear all the ambient noise on your end, making this the perfect choice for people who take lots of calls in many different places. Now, if you want a gaming headset, read about the best xbox one headset.
#4 Cowin E7 Headphones
We're sorry, this product is temporarily out of stock
WHY WE LIKE IT:
Extra affordable and super comfortable, the Cowin E7 headphones are an excellent choice for anyone looking for comfort on a budget. They are our pick for best budget and best for comfort. With good noise cancellation and sound quality, these headphones are sure to treat your ears (and wallet) nicely.
Read Full Review: Cowin E7 Headphones Review
Pros
Minimal sound leakage
Superb comfort
Long wireless range
Cons
Bulky design
Cheaper build quality
Sound quality isn't the best
It's safe to say that the Cowin E7 headphones are an excellent addition to anyone's audio equipment collection. And at a sub-$50 price point, these are hard to pass up. Of course, reviews and price are only two pieces of the puzzle. Fortunately, the E7s sound pretty good overall. They will never be able to reach Bose levels of sound quality, but they hold their own well enough to make it onto our list. You get powerful and crisp audio with these headphones.
You also get some good noise cancellation on the E7s. When you have noise cancelling turned on, you can cancel out most everything going on around you. Check out the best noise cancelling headphones. We were also pleased with how comfortable these over the ear headphones were, even during long periods of use. The earcups molded perfectly around our ears and stayed in place. Unfortunately, the overall build quality on the E7s felt a little flimsy, but that's almost to be expected with headphones at this price.
#5 Cowin E7 Pro
We're sorry, this product is temporarily out of stock
WHY WE LIKE IT:
The Cowin E7 Pro headphones are the successor to the ever-popular Cowin E7, and the updated version is quickly catching up in the number of reviews on Amazon. With more comfortable earcups and updated noise cancellation functionality at a more affordable price, these headphones offer the best value on our list. These are not only the best value, but also the best for comfort.
Read Full Review: Cowin E7 Pro Review
Pros
Good battery life
Minimal sound leakage
Included hard carrying case
Cons
Less-than-average mic performance
Bulky design
Sub-par microphone
While the E7 Pros don't have nearly as many reviews on Amazon as their predecessors, they are still excellent headphones that are worthy of placement on our list. They feature an excellent 30 hours of battery life and pretty decent sound quality with minimal sound leakage. Cowin improved the build quality on the Pro version of their headphones, which we appreciated.
When it comes to noise cancellation, the E7 Pros really excel. The ANC here is powerful and can effectively take care of even the loudest of sounds while you're out and about. Unfortunately, this same quality doesn't extend to the headphones' microphone, so don't expect the best quality when talking to your friends while wearing these headphones. Overall, if you're looking for super affordable headphones that still offer premium ANC and sound quality, you would do well to check out the Cowin E7 Pro headphones. You might also like the best Bluetooth headphones for working out.
Beginner's Guide to Headphones
Diagram – The parts of different headphones labeled.
Headphones allow listeners to connect to various devices via wired or wireless connectivity to listen to music, video, and other media. Thanks to their various components, listeners can hear what's happening on the connected device without broadcasting that sound through the device's speakers for everyone to hear. There are varying styles that can be worn in the ear canal or over the outside of the ear.
When Were Different Types Of Headphones Invented? While headphones have existed since around 1890, they were huge when first introduced, and had to rest on the wearer's shoulders because they weighed 10 pounds. Headphones that more resemble what we have today were invented by Nathaniel Baldwin in 1910 and were made entirely by hand.
What Exactly Are Headphones?
Headphones are a type of audio device that allows the user to listen to sound without disturbing others. They can be used with a variety of electronic devices, including radios, stereos, and computers. Headphones come in two basic types: earbuds and over-ear. Earbuds are small and fit inside the ear canal, while over-ear headphones are larger and rest on the outer ear. There are also wired and wireless varieties that feature different connectivity types.
How Do You Wear Headphones?
Some headphones are designed to be worn over the head, with the speakers sitting over the ears. However, earbuds are growing in popularity and fit inside the ear canal. A good fit is important to ensure no sound comes in or goes out.
Understanding How Headphones Function
Each headphone has a speaker that creates sound waves. The headphones or earbuds go over or into the ear and seal off the ear so that those soundwaves can't escape. It's important to learn how noise-canceling headphones function so you wear and use them properly.
How Long Do Headphones Last? The lifespan of your headphones depends on a lot of different things, including how often you use them, how well you take care of them, and their build quality. Cheap headphones can last as little as a year if they're made of low-quality materials and handled roughly. Well-made headphones can last ten to sixty years!
How To Choose Headphones
When choosing headphones, it's important to consider what you'll be using them for. If you want to use them for working out, look for a sweat-resistant or waterproof option. If you'll be using them for travel, choose a pair that can be easily packed. You should also think about sound quality, comfort, and your price range.
Step 1. What's Your Budget For Your Headphones?
How much are you willing to spend on your headphones? This is an important question to ask yourself because it will help you narrow down your choices. You can find a good pair of headphones at any price point, but the quality will vary. If you're looking for high-end sound quality, you'll need to be willing to spend more. If you're just looking for a basic pair of headphones for travel or working out, you can find a good model for less.
Step 2. Do You Want Wired Or Wireless Headphones?
When it comes to wireless models, choosing RF vs Bluetooth headphones is a matter of personal preference. Wireless headphones are more convenient than wired versions because you don't have to worry about tangled cords, but they require batteries. That said, most have rechargeable batteries and docking stations to make them more convenient. Wired headphones, on the other hand, will give you better sound quality and noise cancelation, but they're not as portable.
Step 3. I'm Looking For Something Portable
If you're looking for headphones to take on the go, comparing on-ear headphones and earbuds will help you determine which is best for you. Look for a pair that features a lightweight design and can be easily packed. Many wireless headphones come with carrying cases to protect them while not in use. Earbuds are also a good option because they're small and easy to carry.
There are over-the-ear headphones that are also wireless and easy to transport. They will offer better sound quality, but they're not as compact as earbuds. Comparing headphones and speakers may also help you decide which is best for your use case.
Step 4. I'm Looking For Audiophile Quality
Measuring the sound quality in headphones is important if you want a great listening experience. If you're looking for the best sound possible, you'll need to be willing to spend more. Comparing studio and audiophile headphones up-front will help, and there are high-end wired and wireless options that will give you the best sound experience for your money. But keep in mind that even the best headphones can't produce audiophile-quality sound if the source material is low quality.
Step 5. How Long Do You Expect To Wear Your Headphones Daily?
Comparing over-ear and on-ear headphones is important to consider because it will affect your comfort level. If you plan to wear them for long periods of time, look for a lightweight pair with padded ear cups. Over-ear headphones tend to be more comfortable than earbuds because they don't rest in the ear canal, which is more sensitive than the outer ear. It's also important to ensure a good fit, not just for sound quality but for long-term comfort. Consider gaming and studio headphones also, as this may give you a better idea of what you might get the most daily use out of.
Step 6. Do You Want Noise Cancelling Headphones?
Noise-canceling headphones are great for working in a busy office or traveling on an airplane. They use active noise cancelation to reduce ambient noise. This technology isn't perfect, but it can be helpful in reducing distractions.
Not all noise-canceling headphones are created equal, and with different models featuring a different level of noise cancellation, so comparing noise-canceling earbuds and headphones is important before you buy. Some people find the noise cancelation of certain models to be too intense, and it can cause headaches or ear pain.
In cases where noise-cancelation doesn't work or isn't ideal, ambient noise reduction technology can be helpful. This type of headphones doesn't cancel out noise, but it uses sound-isolating technology to create a seal around the ear to reduce ambient noise.
Step 7. Are You Looking For Specific Features?
There are a few features that you might want to look for in your headphones, like wireless charging or general impedance. Understanding Ohms in headphones will help you determine how much power your headphones need, while understanding ambient sound mode on headphones is useful for anyone that wants noise cancelling and the ability to still hold conversations without taking off your headphones.
Step 8. Were You Looking For Accessories?
There are a few accessories that can be helpful when using headphones. If you're looking for a way to keep your headphones organized, consider a headphone stand or earbud organizer. And if you're looking for a way to improve the sound quality of your headphones, you might want to consider should you get a headphone amp? This is especially helpful if you're using headphones with a lower quality sound source. You might also consider earmuffs vs noise-canceling headphones.
Types Of Headphones
There are a variety of headphones with special features like noise cancellation and sweat resistance. You'll also find models made for specific purposes, like music production and gaming. Connectivity varies from USB or Bluetooth to wired connections.
Noise-Canceling Headphones
Noise-canceling headphones use special technology to reduce background noise, making it easier to hear the sound coming through the cans. This can be helpful in various situations with lots of external sounds, like working in a busy office or traveling on an airplane. Some also feature transparency mode, which lets ambient noise in with the touch of a button.
Workout Headphones
There are several headphones designed for use while working out. These models are typically sweat-resistant and have a secure, comfortable fit. Some workout headphones also have built-in microphones, so you can take phone calls or control your music without taking your phone out of your pocket.
STAT: Americans are generally more interested in over-ear headphones than any other type. A survey showed that 34% of US consumers were most likely to purchase over-ear headphones, followed by earbuds at 25%. On-ear (16%) and in-ear (14%) trailed behind. (source)
Earphones
Earphones, also called earbuds, are small headphones that fit snugly inside your outer ear at the opening of the ear canal. Wired earbuds are usually less expensive than other types of headphones and are easy to carry in your pocket or purse, although some high-quality earphones come with a higher price tag. True wireless earbuds are also usually more expensive than wired earbuds, so keep that in mind if your budget is tight.
Headphones For Music Production
If you're a musician or a music producer, you might want to consider headphones designed for music production. These headphones typically have a flat frequency response and some have open-back design, so you can hear detailed sound accurately, and some have more advanced features specifically for music mixing. They also usually have a higher quality than other types of headphones and come with a higher price tag.
USB Headphones
USB headphones are headphones that connect to your devices via a USB port. They're typically used with computers, although some phones and other devices also have USB ports, and many feature a built-in microphone as part of the package.
Headphones By Form Factor
The form factor of headphones refers to the shape and size of the headphone cups. The three most common form factors are over-ear, on-ear, and in-ear. However, there are also open and closed-back headphones, wired and wireless, and bone conduction headphones.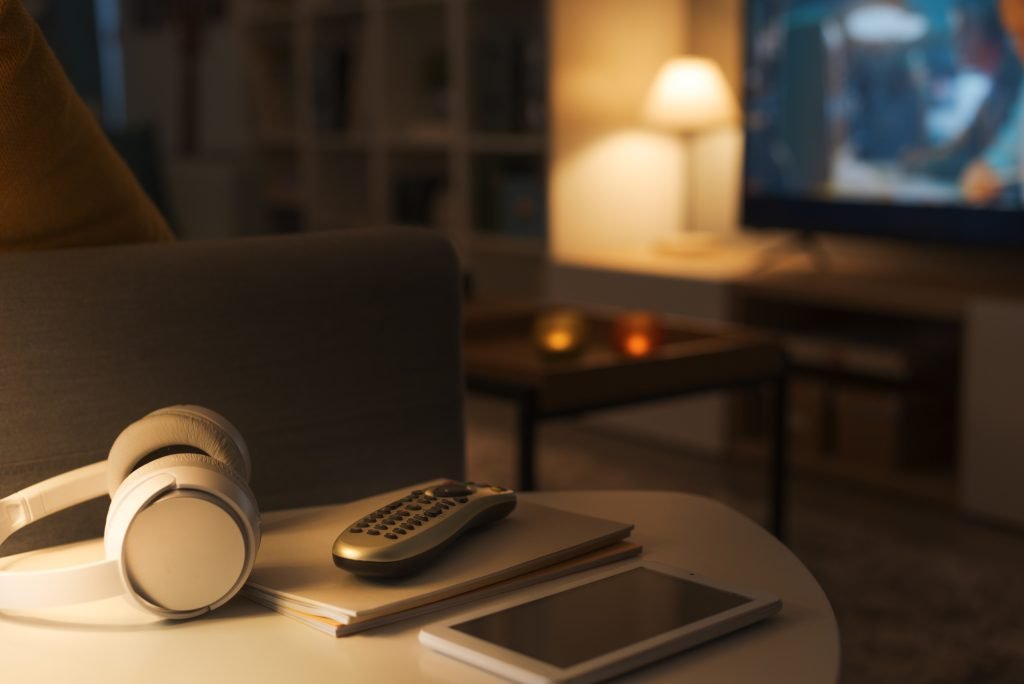 Headphones By Use Case
Headphones can be used for a variety of purposes, from listening to music to taking phone calls and working out. Some headphones are designed specifically for certain activities, like running or swimming.
Top Headphone Brands
STAT: Apple-branded headphones have the greatest market share in headphones, with 31%. That's more than double the next closest competitor, Beats, with 15%. Bose (13%), Sony (12%), Samsung (11%), and JBL (10%) round out the rest of the top 5. (source)
Owning A Pair Of Headphones
Part of owning a pair of headphones is maintaining them so that they continue to work properly and sound their best. Headphones need cleaning, proper storage, and recharging at regular intervals to maintain excellent sound quality. They also need to be repaired or replaced if they break.
Cleaning Your Headphones
Headphones need regular cleaning to prevent the buildup of dirt, grease, and other materials that can affect their sound quality. Clean your headphones at least once a week, although it may need to be done more frequently if you use them often.
Repairing Broken Headphones
If your headphones break, you'll need to decide whether to repair them or replace them. If the damage is minor, like a loose wire, you might be able to fix it yourself. Repairing broken wireless earphones isn't always complicated. However, if the damage is more extensive, like a cracked headphone cup, you'll probably need to send them back to the manufacturer for repair or replace the headphones with a new pair. There are also certain types of headphones whose construction is a bit more complicated for the average user. For instance, repairing 5-Wire headphone jacks may require professional assistance.
Do Noise Cancelling Headphones Work Without Music? Yes! Noise cancelling headphones don't require music in order to actually muffle sounds. Simply having the noise cancelling feature active is enough.
Are Bluetooth Headphones Safe To Wear?
Bluetooth headphones are safe to wear as long as you follow the manufacturer's instructions. You should only use Bluetooth headphones with devices that support Bluetooth, and you should avoid using them while driving or operating machinery.
Using Headphone Features
Most headphones come with a variety of extra features that can enhance your listening experience. Some of these features include spatial audio, noise cancellation, wireless connectivity, and built-in microphones. Getting the most out of your headphones involves using voice monitoring on your headphones, understanding how Dolby Atmos works on headphones, and learning about the various other controls.
Tips For Using Your Headphones
Headphone etiquette is important to follow whether you're using them in public or at home. There are a few things to keep in mind, like not playing your music too loudly and being aware of the people around you. You also need to know how to use your headphone settings to get the most out of your sound. Equalizing your headphones, ensuring that you play audio from speakers and headphones when appropriate, and monitoring safe durations to wear headphones will help.
Troubleshooting Tips For Common Headphone Problems
Like most electronics, headphones aren't immune to problems, but with some troubleshooting, you can normally figure out what's wrong, especially if you're experiencing a common problem with an easy fix.