If the last time you considered purchasing a television and plasma was an important technology and TVs were dumb instead of smart, you really need a TV buying guide to help you through the process. You want to get the best TV for the money when you buy.
That said, there's never been a better time to be shopping for a large-screen television. Technology is at its peak. Screens keep getting larger, while prices go in the opposite direction.
Televisions have changed quite a bit in the past few years. And whether you're cutting the cord or just signed up for a new deal with a satellite TV or cable TV company, having the latest technology available in a TV can greatly enhance your enjoyment of the big screen. If you need a quick guide to help you find the best product, check out our review of the best TVs.
TV Buying Guide
| | LED-LCD TV | OLED TV | HDTV | 4K TV | Smart TV |
| --- | --- | --- | --- | --- | --- |
| Good for Gaming | | *ONLY b/c of burn in. | | | |
| Good for Movies | | | | | |
| Good for Sports | | | | | |
| Good for Budget Shoppers | | | | | |
| Strengths | Plenty of manufacturers, proven technology, good image quality, reasonable prices, variety of screens sizes | Top of the line image quality, deepest blacks, wide viewing angles | Plenty of manufacturers, proven technology, good resolution quality, reasonable prices, variety of screens sizes | Top of the line resolution quality, can upscale HD programming to improve quality, plenty of manufacturers, large screen sizes | Wi-Fi and Ethernet are built into nearly every TV, allowing for streaming services, variety of interfaces available |
| Weakenesses | Can't match OLED quality, some offer only edge-lit | Expensive, limited units b/c one manufacturer, questions remain about screen burn-in | Can't match 4K , may become obsolete when 4K programming becomes widely available | More expensive then 1080p sets but moot at this point. Not all content is in 4k but a lot. | Some Smart TV interfaces are difficult to use, often streaming media players are better |
| Typical Price for Common Screen Sizes | $250 to $3,000 | $1,500 to $4,500 | $250 to $2,500 | $750 to $4,500 | $250 to $4,500 |
| | Buy | Buy | Buy | Buy | Buy |
LED-LCD TV vs. OLED TV
The two primary display technologies for flat-screen televisions are LED-LCD and OLED. Several years ago, plasma display technology was one of the options in the flat-screen TV market, but it has faded away. No major manufacturer makes plasma display TVs anymore.
LED-LCD
Price Range: $250 to $3,000 (all prices listed here are for common screen sizes)
Editor's Choice: Sony XBR-65X930C
Aimed at: Anyone
Key Features: Good display technology, various screen sizes available, may suffer from motion blur, may have poor wide angle viewing
You'll hear LED-LCD televisions called LED TVs and LCD TVs, which can cause some confusion. LCD (liquid crystal display) is the technology used in the display, while LED (light emitting diode) refers to the backlight for the screen. The LED backlight will either occupy the edges of the screen only (a less expensive option) or the entire length of the screen (provides a brighter display). If you know what to look for in a TV, but you need some help choosing the best accessories, check out our guide to the best TV antenna.
OLED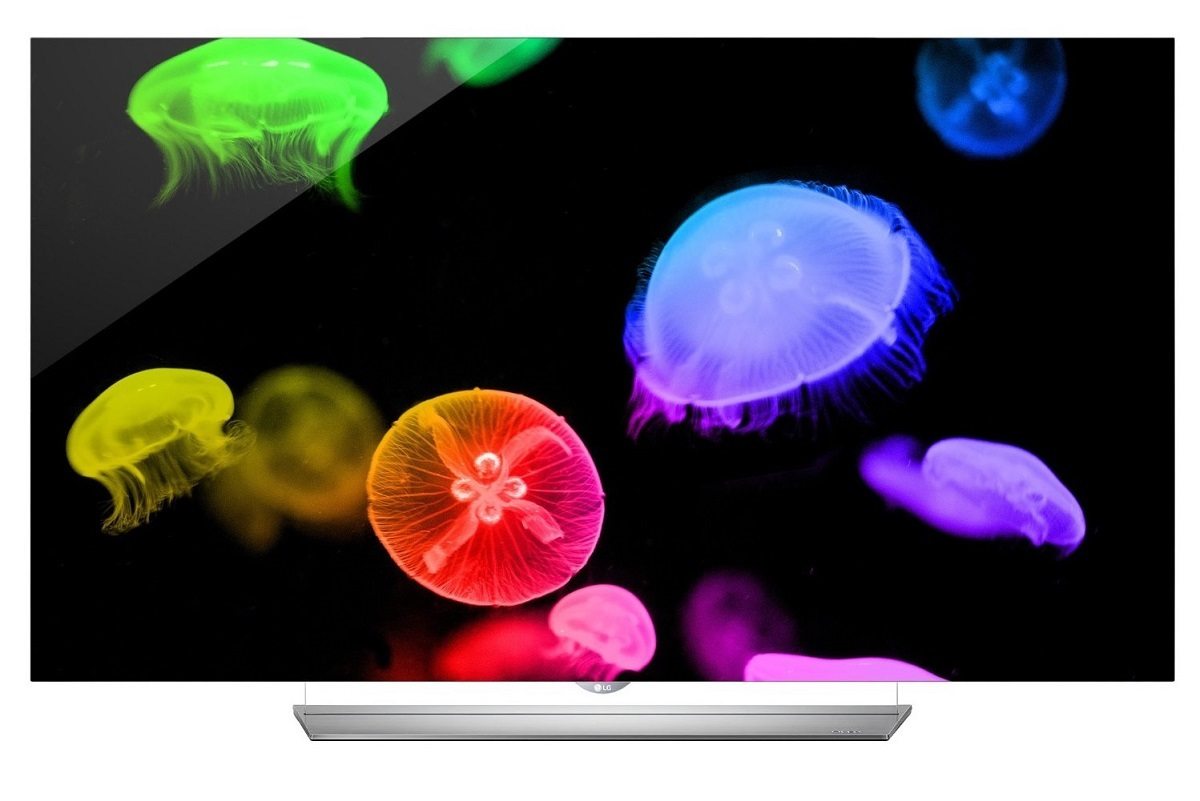 Price Range: $1,500 to $4,500
Editor's Choice: LG 65EF9500
Aimed at: Those seeking top-end image quality and larger screens
Key Features: High-end image quality, deepest blacks, no motion blur, good wide angle viewing, technology is new, and screen burn-in factor is unknown, very expensive
OLED, short for organic LED, is a newer type of display technology. It produces deeper blacks than LCD, and its pixels change fast, so it doesn't suffer from motion blur issues like an LCD. With OLED, the organic substance in the display produces its own light; no backlight is needed. OLED is more expensive than LED-LCD and is far rarer, as only LG is currently making OLED TVs, although Samsung did offer a few OLED models a few years ago. OLED is still so new that some questions exist about whether it will suffer from screen burn-in and have the longevity of an LCD screen.
HDTV vs. Ultra HD (4K) TV
You'll find either HD or Ultra HD resolution available in the best flat-screen TVs. Most programming is offered in HD resolution now, but Ultra HD (or 4K) is the future of programming. You'll end up paying about 25% to 40% more for a 4K TV than an HDTV.
HDTV
Price Range: $250 to $2,500
Editor's Choice: Sharp Aquos LC-70LE660U
Aimed at: Those seeking any screen size and looking to save a bit of money versus 4K
Key Features: Lower price, good image quality, meets resolution of most programming options
An HDTV features a 16:9 aspect ratio display that contains 1920×1080 pixels, resulting in about 2 million pixels total. (The pixels are individual tiny dots that, when combined, create the picture.) Most television programming is available in HD resolution, so there's still some longevity in an HDTV bought today, at least until 4K programming becomes more prevalent. HDTVs are available in almost any screen size. And most HDTVs use LED-LCD display technology, although LG makes a few HD models using OLED technology. For more great televisions with excellent features at quality prices, then you need to start with our best TV prices guide.
Ultra HD (4K)
Price Range: $750 to $4,500
Editor's Choice: Samsung UN55JS9000
Aimed at: Those seeking 40-plus-inch screen sizes and the highest image resolution
Key Features: Highest resolution currently available, only available in larger screen sizes, more expensive than HDTV
Read: Best 55-Inch TV
4K TV resolution represents the future of television display technology, offering 3840×2160 resolution in a 16:9 aspect ratio, which results in nearly 8 million total pixels. A limited amount of programming is available in native 4K resolution now, but it's expected programming will slowly migrate to 4K over the next few years, meaning an Ultra HD TV you purchase now will have some longevity. And nearly all 4K TVs have the ability to upscale HD programming to fill the entire resolution of the 4K TV, so they work well even with HD programming. The smallest 4K TVs are at least 40 inches in screen size and are available in either LED-LCD or OLED display technology.
Smart TV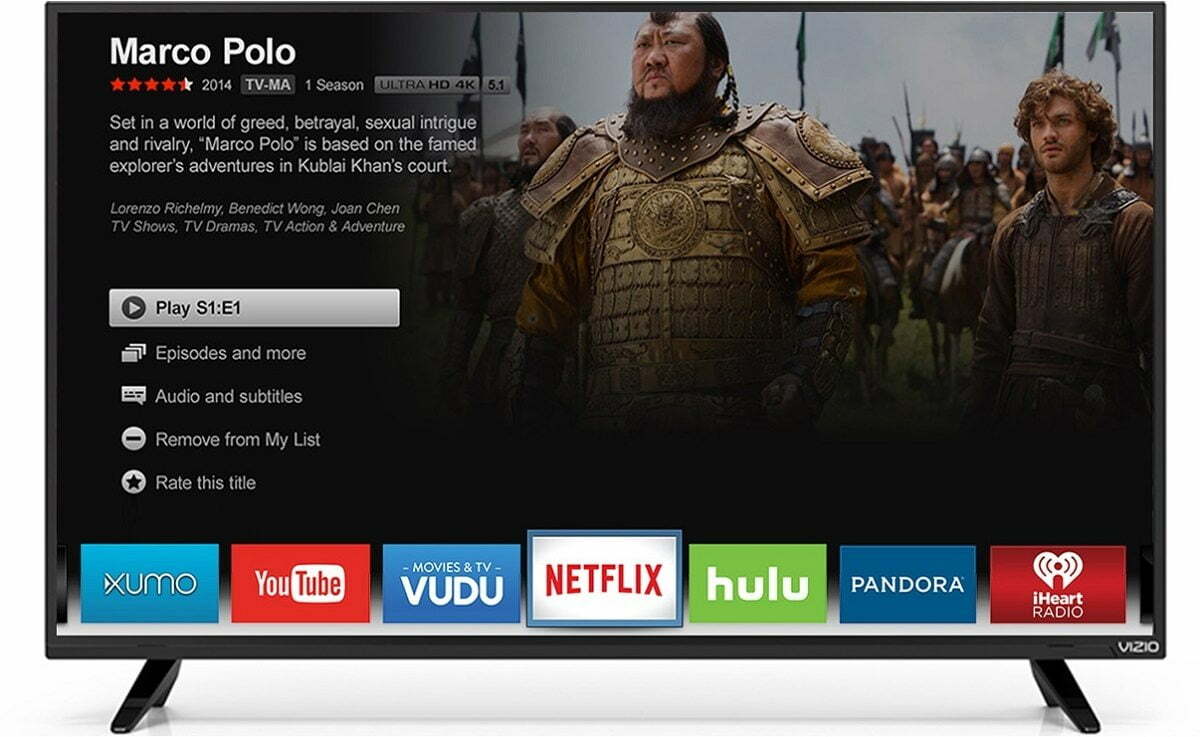 Price Range: $250 to $4,500
Editor's Choice: Vizio D55U-D1
Aimed at: Anyone
Key Features: Streaming services through a Wi-Fi connection, different manufacturers offer different apps and features, although nearly all Smart TV interfaces offer the most popular services
Each TV manufacturer offers a different Smart TV interface that's built into the TV, and that will offer different apps and features. Some are easier to use than others, so you may want to try a manufacturer's Smart TV interface before you purchase it. Smart TV interfaces appear on nearly every flat screen television sold today, regardless of display technology, resolution, or screen size, because nearly all modern large screen TVs have Wi-Fi connectivity and an Ethernet port.
Smart TV vs. Streaming Media Players
In this Smart TV buying guide, you'll see that nearly all new televisions are Smart TVs because they have Wi-Fi connectivity, allowing them to stream content. You can rely on the Smart TV features built into your large-screen television, or you can purchase a streaming media player that can give you streaming services beyond what's built into the TV.
Streaming Media Players
Price Range: $35 to $200
Aimed at: Anyone
Key Features: Dedicated streaming media player that usually offers more features than the Smart TV interface built into the television
The best streaming media players include those from providers like Roku, Amazon, Google, and Apple. You'll either use a streaming stick or a set-top box that's connected to the Internet and to your TV to access the streaming services.
3 Things to Do Before Buying a TV
Set a Budget: Large screen TV manufacturers do a very good job of providing units at a variety of price points, which depend primarily on the screen size. Prices range from about $200 to several thousand dollars. So before you begin shopping for a TV, set a budget, so you only look at models you can afford, and you're not tempted to overspend.
Pick a Screen Size: Some people will want their new television to fit into a cabinet, or mount to a certain segment of the wall space. In this case, you may be limited in the screen size you can pick. As a rough guide to finding the right screen size, measure how far in inches your primary sitting area will be from the television. For an HD resolution TV, divide that distance by 1.6; for a 4K resolution TV, divide by 1.1. This should give you a rough idea of the optimal viewing screen size, although you can go a little larger or smaller.
Watch the Viewing Angle: If you're placing your best new flat-screen TV in a wide room, you're going to want to pay close attention to the viewing angle of the screen. Some units allow for sitting at a wider angle to the screen, while still being able to see the picture clearly. OLED screens offer a wider angle than LED-LCD TVs. But each TV offers a slightly different viewing angle.
3 Things to Avoid When Buying a TV
Over Reliance on Smart TV: While the Smart TV interface should play a small role in your pick, it shouldn't be the deciding factor. After all, if you don't like your TV's interface, you always can go with a streaming media player instead. Pay more attention to finding the best screen size, image quality, and screen resolution. Besides, you might not need a smart TV if you're looking for a great TV for seniors, like grandparents. If they do want to watch streaming content, they can always get a streaming device, like Apple TV or Blu-Ray player.
Not Understanding Refresh Rate: The screen's refresh rate is important, but this measurement has become more of a marketing gimmick than a helpful specification for consumers. Look for the actual refresh rate of a TV, not the slick-sounding marketing brand name a manufacturer has given a particular unit. And keep in mind that 120Hz is usually good enough, especially if you're shopping for a high-end outdoor TV for your patio.
Purchasing Off Brands: Perhaps the most important piece of advice a flat-screen TV buying guide can provide is to stick with the major brands of televisions. A cheap or knock-off brand is only going to cause you headaches. Now that doesn't mean that a brand-name TV can't fail at some point. That said, the best place to buy a TV is your trusted retailer, as long as you've read through plenty of TV reviews first.
10 Key TV Features
Screen Size
Keep in mind that the screen size does not reflect the actual dimensions of the TV. Instead, the screen size is the measurement in inches from one corner of the screen to the opposite corner. Screen sizes for flat-screen TVs commonly run from about 32 to 75 inches. For a look at a fine 65″ TV, check out our Furrion TV review.
Resolution
While HD (high definition) has been the primary television resolution for several years, 4K (or Ultra HD) televisions are regularly appearing in the market. 4K televisions offer about four times the number of pixels versus HDTVs, but there isn't a lot of native 4K resolution programming currently available. An 8K resolution is a possibility down the road.
Display Technology
LED-LCD is the most commonly used technology,
While only LG makes OLED TVs, meaning there's a limited number of units available. OLED units cost more, but they have better image quality (deeper blacks) and viewing angles.
Many newer TVs include HDR (high dynamic range) technology, which provides more contrast, brightness, and better colors than without HDR. The HDR in televisions is different from the HDR in photographs, which produces interesting images that sometimes have an unrealistic look. HDR in TVs is a desirable display technology.
Smart TV
Nearly all TVs sold today are considered Smart TVs, meaning they have Wi-Fi technology or Ethernet ports built into them, allowing them to connect with the Internet and streaming services. Each manufacturer offers different Smart TV interfaces. Alternatively, you can purchase a separate streaming media player to gain the particular Smart TV interface you like.
Audio Quality
Most large screen TVs don't offer very built-in speakers. And while the audio quality varies a bit from model to model, even the best built-in speaker probably is not enough to meet the needs of someone who desires top-notch audio quality. So consider purchasing a speaker system or a sound bar to improve the audio experience with your new television.
Ports
Large screen TVs rely on ports to allow for connections to sources to extra components, which can include gaming systems (PS4 or Xbox One), audio systems, satellite TV, cable TV, streaming services, and others. HDMI is the most important, while USB and composite video ports are all common on all TVs.
Which TV Should You Buy?
Ultra HD and OLED televisions represent the newest levels of technology on the market, but you'll also pay extra for both of them.
Knowing how much you have to spend on a television and figuring out what screen size you want are two of the most important factors when shopping for a TV. Stick to only the models that fit your needs, and you'll save yourself time and money researching models you can't afford.
Related Articles: