To find the best keyboards for iPhone you'll want to look for the features most important to you. If you're mainly looking for an iOS keyboard app that offers a more functional typing experience, look for the ability to resize keys for different Apple mobile devices. Or you might be looking for a keyboard that provides swipe typing or a wider selection of easy-to-use emojis. Some iOS keyboards also provide multiple themes to choose from for an aesthetically pleasing as well as a functional upgrade for the iPhone's built-in keyboard. If you spend a long time working or filling out forms on your iOS device, consider an iPhone keyboard with numbers on top. If you're also a tablet user, consider investing in a tablet keyboard as well to maximize your typing efficiency. 
With all that said, you'll want to compare a magic keyboard vs a smart keyboard, both of which are great keyboard options for Apple devices.
After analyzing hundreds of reviews amongst a multitude of products with varying prices and functions, we've selected the Microsoft SwiftKey as the best keyboard for iPhone you can buy today. Keep reading about this and our other top picks to learn more about the best keyboards on the market.
Top 10 Best Keyboards for iPhone
 #1  Microsoft SwiftKey Keyboard for iPhone
Award: TOP PICK
WHY WE LIKE IT: Intelligent auto-correct speeds up typing, allowing you to easily add your own slang, proper names, and favorite emojis, while the dozens of themes to choose from, make for a superbly customizable high-performance keyboard. These features make it a highly dependable keyboard, just like the best keyboards for editing.
Pros
Swipe-to-type feature
AI-enabled predictive text
Expandable shortcut menu
Cons
Doesn't have extra-large keys
Fewer language options than some keyboards offer
This highly customizable Android and iOS keyboard aim to improve upon the iOS built-in keyboard, especially in terms of productivity. This is similar to what the leading Smart TV keyboards do. To that end it offers AI-enabled predictive text and swipe-to-type features, offering faster typing and adapting to your own writing style to help you quickly send off professional and personal messages.
The Microsoft SwiftKey also offers dozens of themes to choose from, including a few premium themes available for an in-app purchase. The app itself is free to download. Unlike many iPhone keyboard apps, it doesn't require signing up for automatic billing or paying by the month. It's available for iOS 11.0 or later. Compared to many iPhone keyboards it suffers relatively few bugs and glitches when using iOS 14. But if you're just on the market for something more comfortable, then you will need the best ergonomic keyboard that allows for less fatiguing, and full key remapping, among other features.
 #2  Flesky Keyboard for iPhone
Award: HONORABLE MENTION
WHY WE LIKE IT: This keyboard comes with handy GIF, Yelp, and Web search shortcuts plus customizable themes and the option of oversized keys so you can type faster than ever before and make fewer typos.
Pros
Time-saving gesture typing feature
Larger keys for faster typing
Expandable shortcut menu
Cons
Some features require full access
Extensions may require separate in-app purchase
This resizable keyboard is both practical and fun, with a large array of customizable features for communication and productivity. A full-fledged keyboard app as well as a GIF keyboard for quick responses, it gives the option of having a number row on top, and it also provides a useful smart autocorrect feature and gesture typing capabilities that enable it to claim a world record for the fastest iPhone keyboard.
Whether you're looking for a quick way to send GIF and meme responses or looking to take some of the frustration out of mobile work with the best iPhone keyboard for fat fingers, this app is versatile and easy to use. And an excellent option for those who want the speed and performance of a mechanical keyboard but prefer the feel and shorter travel of a membrane model, the best membrane keyboard is the way to go.
 #3  Tenor Keyboard for iPhone
Award: BEST VIDEO RESPONSES
WHY WE LIKE IT: This GIF keyboard creates an easy way to send your favorite GIFs and video reactions, making it easy to save frequently used GIFs and customize your own collection.
Pros
Quick access to favorite emojis
Customizable GIF librar
One-tap GIF saving feature
Cons
Not as secure as primary iOS keyboard
Limited productivity benefits
This is one of the most convenient and easiest-to-use GIF keyboards for Apple iOS devices. It works with iOS 9.0 and up and is compatible with both iPhones and iPads. It includes a built-in library of several hundred GIFs, but more notably it also allows for easy customization, letting users save favorite GIFs and short video responses with a single tap.
This keyboard aims to be the fastest and easiest way to send a GIF from your iPhone. On that score, it mostly succeeds, with its intuitive and simple UI. It does have some shortcomings as a primary keyboard, however, being less secure than the iPhone's built-in keyboard. You may therefore want to consider the best wireless keyboard that provides the options of USB-C wired or Bluetooth wireless keyboard functionality, and pairs well with most devices.
 #4  Gboard Keyboard for iPhone
Award: BEST FOR WEB SEARCHES
WHY WE LIKE IT: This multifunctional keyboard streamlines web sharing and makes it easier to type quickly using its glide type function. It also provides the option of creating and sending custom stickers and GIFs, helping make it an all-in-one web search and sharing app.
Pros
Glide type feature boost typing speed
Intelligent predictive text and autocorrect features
One-tap search integration
Cons
Fewer theme options than some keyboards offer
Voice input and copy-paste functions not very intuitive for new users
This keyboard is designed for increased typing speed as well as easier sharing of web search items, news, links, Google Maps info, GIFs, and stickers. It provides features like glide type, letting users type by sliding from letter to letter. It also provides an iPhone keyboard with numbers on top, so you don't have to switch to numbers mode when typing alphanumeric combinations such as those commonly found in an email address. Spelling suggestions adapt to your typing habits, helping save time and cut down on errors.
In general, this keyboard app's UI is intuitive and easy to use, and it will likely be especially convenient for users familiar with Chrome OS features. Some functions are a little tricky to discover, however, and it can make some common tasks like copying and pasting more complicated than they are with the native iOS keyboard. That would be a nightmare for programmers who would rather prefer custom shortcuts, N key rollover, and programmable macros which can all be found in the best keyboard for programming.
 #5  Typewise Keyboard for iPhone
Award: BEST ACCURACY
WHY WE LIKE IT: This unique iOS keyboard app provides larger keys and promises fewer typos than with the built-in keyboard. It also has plenty of keyboard customization and theme options and supports more than 40 languages.
Pros
Custom keyboard layout for more accurate typing
User-selectable keyboard background options
Supports multilingual messages
Cons
Many custom options bundled with PRO subscription
Optimized for iPhones running iOS 12 and later
This keyboard stands out among third-party keyboard apps for its unique approach to boosting typing speed and accuracy on iPhones. It comes with hexagon-shaped keys arranged in staggered rows, so it takes up more screen real estate than the default keyboards but makes it easier to hit the right keys. This combined with an efficient autocorrect feature makes it one of the most accurate third-party iPhone keyboards around, reducing mistakes and helping users type faster.
While it doesn't have tons of features for GIF sharing, it does have plenty of emojis and benefits from its ability to recognize multiple languages in a single text, enabling smarter autocorrect and predictions and making it a great choice for quick email responses. Compare that with the best typewriter keyboard that has fully programmable function keys, and software that supports full key remapping.
 #6  Grammarly Keyboard for iPhone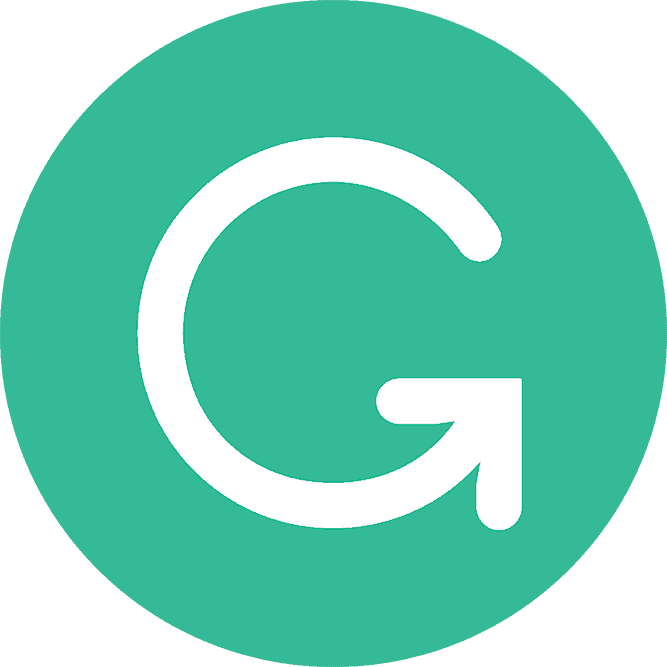 Award: BEST FOR EDITING
WHY WE LIKE IT: This keyboard uses Grammarly's sophisticated spelling and grammar check feature to help you type more quickly and clearly, boosting accuracy with smart autocorrect and multi-word text predictions.
Pros
Customizable grammar check
Emoji predictions and emoji search feature
Includes document editor for iPad
Cons
Not as many languages as most other keyboards
Lacks oversized keys or swipe typing
This popular keyboard app for iPhone and iPad use Grammarly's grammar and spelling tools to offer built-in grammar checks and real-time writing suggestions. Designed to boost typing accuracy and save time when sending emails and composing notes, it includes customizable smart autocorrect and multi-word predictions. It's also among the few third-party keyboard apps to spot contextual grammar errors.
While there is a Premium expansion available, the free version offers tons of features lacking in the iPhone's standard keyboard, including a built-in document editor for long-form writing, allowing users to pair Grammarly's app with an external hardware keyboard. This impressive feature is currently available for the iPad only, however. This is why it makes a great iPad keyboard. A more diverse keyboard is the best chiclet keyboard that works with multiple operating systems including Windows, Chrome OS, Linux, and Mac OS.
 #7  Bitmoji Keyboard for iPhone
Award: BEST STICKERS
WHY WE LIKE IT: This keyboard makes it easier than ever to create and send your personalized Bitmojis. It includes a wide array of custom color and theme options as well as a Snapchat tie-in that lets you make 2-person Bitmojis with a friend.
Pros
Large library of stickers
Customizable themes
Works with messaging apps and social networks
Cons
Not the most versatile messaging app
Doesn't necessarily improve the iPhone's typing ability
While it's not exactly the most solid well-rounded keyboard app, the Bitmoji keyboard is unique for its personalized Bitmoji stickers. This feature helps it stand out even among other emoji keyboards. Using the Bitmoji editor, you can design a custom character with a wide array of shapes, hair, eye, and skin color options, and clothing options. Using the Bitmoji keyboard in Snapchat unlocks the Friendmoji feature, where users can design a two-person Bitmoji with a friend.
When it comes to typing performance, this emoji keyboard is perfectly adequate, though it doesn't break any ground compared to the built-in iOS keyboard or some other third-party keyboard options. However, it stands out as a personal custom keyboard for sending stickers to friends. But if you're a gamer, consider purchasing the best gaming keyboard for typing fast and maintaining comfort when playing for long hours at a stretch.
 #8  Phraseboard Keyboard for iPhone
Award: BEST SHORTCUTS
WHY WE LIKE IT: This keyboard for phrases supports a list of over 50 languages and provides customizable phrase shortcuts as well as plenty of customizable options such as color and image backgrounds.
Pros
One-touch phrase replies
Custom predictive text options
Emoji search feature
Cons
Custom keyboard layouts require paid subscription
Custom phrases require open access
Not the most convenient search integration
The headline feature of this Phraseboard keyboard for iPhone and iPad is its ability to offer one-touch customizable phrases. These shortcuts enable users to save time in everyday messaging and business situations, using similar but not verbatim snippets of text. They're compatible with iMessage as well as most social media platforms including Twitter and WhatsApp. This keyboard also includes predictive text and intelligent spell check.
Compared to other third-party keyboards, this app stands out also in terms of how many languages it supports. Spelling, autocorrect, and custom phrases are available in 59 languages. There are lots of fonts and custom layout options too, however, these require a premium subscription. And in case you may also require a keyboard that allows you to easily switch the mainboard, we recommend the best hot-swappable keyboard.
 #9  GO Keyboard for iPhone
Award: BEST IMAGE FEATURES
WHY WE LIKE IT: This keyboard app integrates several features designed for social media and messaging apps, including a searchable library of over 1000 stickers, emojis, and reactions. It also supports swipe typing and includes many themes.
Pros
Large array of theme and font options
Comes with its own emoji avatar creator
Supports over 40 languages
Cons
Some users find it slower than the iOS keyboard
Future face and many of the custom themes require paid subscription
Some users report erratic performance with iOS 14
This feature-rich keyboard app provides numerous custom theme options including dynamic themes and custom backgrounds for your keyboard. It also comes with a large selection of emojis and stickers, with a searchable library of reactions and the ability to save favorites to a custom emoji keyboard.
It also comes with an avatar creator and the option of using its "future face" technology, an artificial aging app of the kind that pops up in viral posts now and then on social media, letting you quickly edit a photo of yourself to present aged facial features. This option, however, like many of the fonts and template themes, is limited to premium subscribers. And for users looking for the most ergonomic and comfortable silent keyboard for typing, we recommend the best quiet keyboard.
 #10  Color Keyboard for iPhone
Award: BEST CUSTOM FEATURES
WHY WE LIKE IT: This iPhone keyboard app provides colorful themes and different font options, along with a wide selection of customizable emojis.
Pros
Easily change fonts and layouts
Broad language compatibility
Colorful custom backgrounds
Cons
Requires paid subscription
Lacks upgraded spelling suggestions and typing predictions
This third-party keyboard app is mostly known for its large selection of themes and backgrounds. If the ability to post messages to social media and messaging apps like iMessage using custom fonts is important, this color keyboard fits the bill. However, unlike some popular iPhone keyboards, it requires a paid subscription. Weekly or annual contracts are among the limitations of many such specialized keyboard apps for iOS and Android devices.
This software keyboard allows for custom backgrounds and themes, though it doesn't change the size of buttons or alter the QWERTY keyboard's layout. In terms of typing ability, it responds much like the built-in iOS keyboard. It is available for iPhone and iPad alike. For Android lovers, have a look at the best keyboard Android has to offer that comes with features such as intelligent AI-powered predictive text that allows you to easily add your own slang, proper names, and favorite emojis.
How We Decided
To pick the best keyboard for iPhone, we looked for keyboard apps that provided advanced functionality and convenience features, along with a typing experience that offers something more than the built-in iOS keyboard. We looked for useful features like swipe typing, searchable GIFs, helpful text predictions, and customizable keys.
We also took into consideration aesthetics as well as functionality. We looked for diverse themes, custom fonts, and layouts that offered users some design leeway to personalize their keyboards. We gave bonus points to keyboard apps that offered improved typing speed or accuracy. Some users find that using the best swipe keyboard iOS apps confers a big advantage in terms of time-saving and convenience.
When it came to GIF and personalized emoji keyboards, we looked for apps that streamlined sharing and promised broad platform compatibility, since when it comes to emojis and GIFs, the best keyboard for iPhone Reddit posts, texts, emails, and iMessages will most often be the keyboard that is compatible with the relevant platforms. Robust performance and a friendly, intuitive UI with great accessibility features like voice typing and excellent text prediction were also considered a must.
Best Keyboards for Editing Buyer's Guide
The Most Important Features to Consider
Customizable Typing Suggestions
Depending on your preferences, you may want to look for iOS keyboards that allow you to customize grammar and spelling suggestions. Make sure any keyboard app works with all the languages you're likely to use it for. Many of the best iPhone keyboards allow users to input their own suggestions depending on their typing style. Some offer more advanced text predictions and grammar checks as well.
Button Size
Some users find the built-in keyboards on iOS and Android devices to be challenging to type accurately due to the fixed and rather small size of individual keys. A third-party keyboard app that lets you change the size of buttons or customize the keyboard with one-handed typing layouts may thus improve productivity and save time.
Emojis and GIFs
If you're looking for more creative and convenient response options than the built-in keyboards of iOS devices offer, you might want to look for a keyboard app that provides a searchable GIF library or an emoji search function. Some also offer more extensive emoji keyboards and allow for customization of predictive typing functions to include frequently used emojis and GIFs.