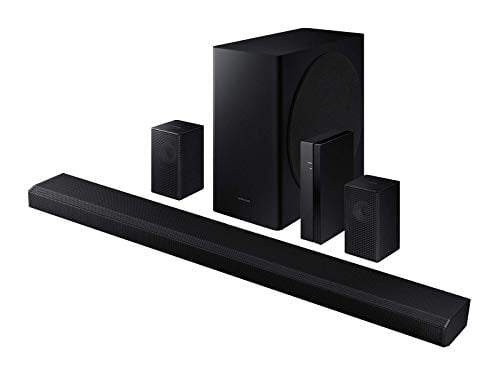 Absolutely Fresh
The Samsung HW-Q850T brings deep extended bass and an excellent surround soundstage to bring a new level of realism to movie watching. The system is one of the most versatile and immersive soundbars for movies, music, and TV shows.
We're reader-supported. $$ from affiliate links finance our mission. Our 'True Score' system independently powers ratings. No sponsored results. Ever. Learn more
What Is Not on the Box
What the brand doesn't always tell you…
our Verdict


Critics were impressed by the surround sound performance of the Samsung HW-Q850T, endorsing it for movies, TV shows, and music. Reviewers from Digital Trends were impressed by its balanced sound profile, delivering accurate music regardless of genre.
Experts from Reviewed love the system's dedicated subwoofer, observing that it delivers deep, thumping bass that is suitable for action movies and music.
This system comes with satellite surround speakers that produce room-encompassing audio that will please movie buffs. Although it has Dolby Atmos, the performance with Atmos content is not as immersive as other 5.1 soundbars.
This soundbar gets loud enough to fill larger rooms, and experts were delighted by its smart features, which include built-in Alexa and a mobile app for controlling settings. The audio latency is very good, so users won't notice any latency during dialogue scenes.
However, if you need a higher-end 7.1.2 soundbar, see our Samsung HW-Q900A review today.
Impressive discreet profile produces immersive 3D Surround soundstage

Deep extended low bass is great for movies and music

Built-in Amazon Alexa and the mobile app enable excellent control

Accurate out-of-the-box sound profile and graphic EQ and presets

The system gets really loud
Doesn't support airplay or Chromecast

Poor Dolby Atmos performance

Lacks a room correction feature
Dialogue Enhancement Feature

–

Surround Sound Supported

–

Wireless Connectivity

Bluetooth, Wi-Fi

Wireless Subwoofer Connectivity

–
Overview
The Samsung HW-Q850A is the high-end 5.1.2 soundbar that made its debut in 2020, promising smart features for home theaters. Although it supports Dolby Atmos, the listening experience with Dolby content is not very immersive.
You can find more immersive devices on our list of top-rated speakers today. However, it has discrete satellite speakers that produce a realistic surround soundstage, delivering engaging movie content.
Built-in Amazon Alexa and a companion mobile app allow effortless remote control, and it has a suit of wired connectivity options that include Optical, combined HDMI ARC+out, and full HDMI In.
It has a dedicated subwoofer, delivering deep extended low bass. Achieving a top SPL of 94.0 dB, the sound system gets loud enough to fill large home theaters. It has an incredibly low latency of ARC and optical ports.
Wireless connectivity options on this system include Bluetooth and Wi-Fi. Read on to learn more about the Samsung HW-Q850T and check out our list of the best-rated soundbars on the market today.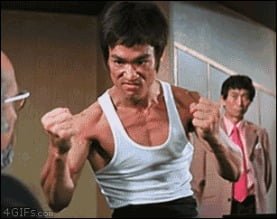 Get the Winner of the Day Direct to Your Inbox
Product Comparison
Samsung Hw Q850T Review

Samsung Hw-Q910B Review

Samsung HW Q850A Review
True Score

82

84

81

Market Context
–

Featuring an advanced 9.1.2 setup, the Samsung HW-Q910B provides a more immersive Atmos and surround soundstage, making it better for movies and games than the Samsung HW-Q850T, which has a 5.1.2 setup. It also has built-in Apple Airplay, unlike the 850T. However, the Samsung HW-Q850T is more affordable. If you want to learn more about the 9.1.2 soundbar, see our Samsung HW-Q910B review today.

The Samsung HW-Q850T is a predecessor to the Samsung HW-Q850A, so they are both 5.1.2 soundbars with similar wired connectivity options. However, the newer 850A boasts built-in Apple AirPlay, unlike its predecessor. Be sure to check out our Samsung HW-Q850A review if you are interested in the upgraded version.

Featuring surround speakers, the Samsung HW-Q850T provides a more immersive surround soundstage than the LG SP9YA, which has a standalone design. The Samsung system also has a graphic equalizer, unlike the LG model. That said, the LG speaker has a room correction feature and boasts built-in Chromecast, unlike the Samsung.

Voice Assistant
Surround Sound Supported
Wireless Connectivity
Bluetooth Enabled
Wireless Subwoofer Connectivity
Dig Deeper
–
Read Review →
Read Review →
All Stores
Availability

Not available
Score Card
We place a 75% weighted value on Expert Test Scores
We place a 25% weighted value on Customer Scores
Any product with a True Score above 80 is a Absolutely Fresh
Expert Score Breakdown
Publications with higher Trust Scores are given more weight
The Samsung HW-Q850T soundbar is good for mixed usage. Out-of-the-box, it has a very neutral…

read more
Learn More About Soundbar
Soundbar Resource Articles
---
---