Absolutely Fresh
The Roborock S4 Max delighted top testers with its automation features, as well as how it was able to clean bare floors. They liked that its companion app was easy to use and that it is also equipped with a HEPA filter.
Unfortunately, the S4 Max has high maintenance needs and struggles on low pile carpets.
We're reader-supported. $$ from affiliate links finance our mission. Our 'True Score' system independently powers ratings. No sponsored results. Ever. Learn more
What Is Not on the Box
What the brand doesn't always tell you…
our Verdict


The Roborock S4 Max had product testers quite happy with its automation features. During their tests, experts from Rtings could map out their cleaning area through the easy-to-use Roborock app and set up both virtual boundaries and no-go zones.
They could also schedule cleaning times, remote pilot it, and adjust the suction power settings. These are automation features that the S4 Max shares with the Roborock S4.
Testers at Digital Trends were also impressed with how it maneuvered around obstacles. They credited this to its use of Laser lidar navigation which is lacking on the ONSON GOOVI F007.
The S4 Max also impressed testers with its cleaning ability, as it could eliminate 99% of large debris and small debris and 100% of pet hair on bare floors.
Great automation features

Impressive battery performance

Standard-sized dirt compartment
Not ideal for low pile carpets

No "dirt bin full" indicator
Auto Docking & Recharging

Yes

Carpet Height Adjustments

Yes

Cleaning Path Width

Unknown

Compatible Floor Type

All floors

Filter Type

HEPA, Washable

Room-by-Room navigation

Unknown
Overview
The Roborock S4 Max is a mid-tier robot vacuum that was first announced in 2021. It is one of the best rated vacuum cleaners for users that prefer autonomous cleaning, and with a run time of up to 204 minutes, it is well suitable for cleaning medium to large size rooms.
It has a dirt compartment that can hold up to 0.42-liters of debris, which is even larger than some highly rated robot vacuums like the Roborock H7, which can hold up to 0.25-liters.
The S4 Max also comes equipped with an anti-allergy HEPA filter to filter out up to 99.99% of allergens, and it offers four different power suction modes to choose from Quiet, Normal, Turbo, and Max.
When carpet mode is switched on, it can detect carpets and switch to Max for effective cleaning. In this setting, the S4 Max also doesn't get as disruptive, as it has a fairly low noise level of 69 decibels.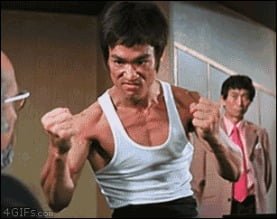 Get the Winner of the Day Direct to Your Inbox
Product Comparison
Roborock S4 Max Review

Roborock S5 Review

Wyze Robot Vacuum Review
True Score

81

79

Market Context
–

The Roborock S4 Max is no match for the Roborock S5 since the S5 has a shorter recharge time of 173 minutes compared to the S4 Max, which takes 300 minutes to charge. Also, the S5 works slightly better on low pile carpets, clearing 99% of pet hair than the S4 Max, which manages 78% clearance.

The Roborock S4 Max has a larger 0.42-liter dirt compartment compared to the Wyze Robot Vacuum, which has a smaller 0.21-liter dirt canister. The S4 Max also has a longer run time of 207 minutes compared to the Wyze Vacuum, which can only keep going for up to 134 minutes. However, the Wyze Vacuum cleans pet hair on low carpets more efficiently compared to the S4 Max, as it clears up to 96% compared to the latter's 78%.

The Roborock S4 Max lacks an electronic water tank, which is present on the Roborock S5 Max. This makes the S5 Max more efficient at mopping. The S5 Max also has a higher suction level of up to 20 CFM, making it slightly more powerful than the S4 Max, which gets up to 17.74 CFM.

Bin Capacity
–
Pet
–
Product Weight
–
Compatible Floor Type
–
Auto Docking and Recharging
–
Dig Deeper
–
Read Review →
Read Review →
All Stores

Score Card
We place a 75% weighted value on Expert Test Scores
We place a 25% weighted value on Customer Scores
Any product with a True Score above 80 is a Absolutely Fresh
Expert Score Breakdown
Publications with higher Trust Scores are given more weight
Learn More About Robot Vacuum
Robot Vacuum Resource Articles
---
Robot Vacuum Buying Guides
---