Airsign Hepa Vacuum Review
While it may not be the best vacuum cleaner for builders, the Airsign HEPA vacuum received positive reviews from critics thanks to its easy maneuverability and high suction power. However, testers also established that it would be pretty expensive to maintain over the long haul. They also didn't appreciate its short 14.6 ft power cord.
We're reader-supported. $$ from affiliate links finance our mission. Our 'True Score' system independently powers ratings. No sponsored results. Ever. Learn more
What Is Not on the Box
What the brand doesn't always tell you…
our Verdict


Experts were pleased with how compact the Airsign HEPA Vacuum is. Weighing only 10.8 pounds, critics from Purewow had an easy time moving it around, and they were also happy that its multi-stage filtration system was very effective in sealing allergens.
Testers from Rtings were also pleased with its three different suction power modes. The vacuum was able to pick up 73% and 51% of large and small debris on high pile rugs at maximum power and 99% of pet hair on different surfaces.
They also liked that it picked up 100% of small and large debris on bare floors efficiently during their experiments. Its motor was also great and delivered 1200-watt suction power, which made it a lot more powerful than the Coredy R500+.
Still, the Airsign HEPA Vacuum disappointed them with its limited 14.5ft cord length. They also concluded that its maintenance cost would be expensive since its dirtbag would have to be replaced every time it is full, and it would also need filter replacement done every six months.
This makes Miele vacuums a lot cheaper to use in the long run.
Standard dirtbag capacity
No upholstery tools included
Carpet Height Adjustments

N/A
Overview
The Airsign HEPA Vacuum is an entry-level vacuum cleaner that was first launched in 2022. One attribute that it shares with most of the best vacuum cleaners in the market is that it is very easy to maneuver, and this is because of its small size.
It is also equipped with a HEPA-14 filter that filters out up to 99.995% of particles over 0.3 microns and a 1200W motor that makes it more powerful than the Coredy R500+, and keeps it effective when cleaning different surface types.
Unlike the Eureka Bagless Canister, the Airsign HEPA vacuum comes with a dirtbag that is of a fairly standard size. It can hold up to 2.5 liters of dust and debris and also has an indicator that lights up when it is full. At only 78.6 dB on its most powerful setting,
It is also quiet enough for late-night cleaning sessions.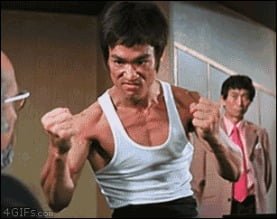 Get the Winner of the Day Direct to Your Inbox
Product Comparison
Airsign Hepa Vacuum Review

Eureka Mighty Mite Review
True Score
Market Context
–

At 78.6 decibels, the Airsign HEPA Vacuum has almost the same level of noise as the Eureka Mighty Mite, which gets as loud as 78.8 decibels. However, The Mighty Mite has a slightly larger 2.8-liter dirt compartment compared to the Airsign HEPA Vacuum's 2.5-liter dirtbag and a longer 19.62 ft cord compared to the Airsign's 14.6 ft cord.

The Airsign HEPA Vacuum is the only one of its kind released by the Airsign company.

The Airsign HEPA Vacuum is no match for the SEBO Airbelt D4 since the latter uses a much larger dirtbag with a capacity of 4.5L compared to Airsign's 2.5L bag. The SEBO Airbelt D4 also has a longer cord length of about 40 ft compared to Airsign's 15 ft, allowing it to reach more spaces. The D4 is also quieter, producing about 76.4 decibels compared to the Airsign's 78.6 decibels. However, the Airsign HEPA vacuum is easier to maneuver.

Bin Capacity
–
Pet
–
Bagless
–
Product Weight
–
Compatible Floor Type
–
Dig Deeper
–
Read Review →
Score Card
We place a 75% weighted value on Expert Test Scores
We place a 25% weighted value on Customer Scores
Expert Score Breakdown
Publications with higher Trust Scores are given more weight
The Airsign HEPA Vacuum is excellent for bare floors. It's remarkably effective in dealing with…

read more
Learn More About Vacuum Cleaner
Vacuum Cleaner Resource Articles
---
Vacuum Cleaner Buying Guides
---