Best Kitchen Gadgets in 2023 (September Reviews)
The best kitchen gadgets & tools up your kitchen game in ways you've never experienced before. To help you find awesome gadgets and tools, we purchased over 40 different items, ranging from knives to salt and pepper shakers, and spent 15 hours testing them out in real-world cooking and kitchen scenarios. As we tested each kitchen gadget and tool, we mainly rated them based on their ability to add additional functionality to your likely already extensive kitchen toolset. We also looked for gadgets with durable and long-lasting designs, since a good kitchen tool will be used a lot and will need to be able to last through intense recipes and long cooking sessions.
Once we were done testing, we chose the Kitchen Gizmo Snap N Strain strainer for our top pick. This incredibly handy kitchen gadget solves the age-old problem of straining food. It's heat resistant, easy to snap on to any pot or pan and durable enough to last through thousands of strainings. We were also super impressed with its user-friendly and easy-to-clean design. Read more about the Snap N Strain strainer below, as well as our other top picks for the best kitchen gadgets & tools.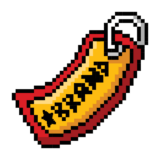 Latest Best Kitchen Gadgets in 2023 (September Reviews) Resources