Vitamix Explorian E520 Review

Cosmic Wonder
The Vitamix Explorian E520 is ideal for users looking for a durable blender with hot blending support. It can handle tough ingredients, has a sturdy build, and is easy to clean. However, it is quite loud during operation and doesn't have an extra jar.
We're reader-supported. $$ from affiliate links finance our mission. Our 'True Score' system independently powers ratings. No sponsored results. Ever. Learn more
What Is Not on the Box
What the brand doesn't always tell you…
our Verdict


The Vitamix Explorian E520 is a reliable choice for those looking for a multi-purpose blender that offers fantastic build quality. It features an extremely powerful motor base and a blunt blade assembly (four blades) that easily turns peanuts into peanut butter, effortlessly crushes ice cubes, supports hot blending, and handles fibrous ingredients very well.
However, if you don't need a multi-purpose blender with that much power, look at our Vitamix One Blender review. And if you need a handheld model, visit our Bamix Mono M133 review.
Thanks to its dishwasher-safe parts, the Vitamix E520 is extremely easy to clean and maintain. But, being tested at around 100.7 decibels, it is exceptionally noisy during operation. If you need something quieter, take a look at our Braun PureMix Power Blender review.
Exceptionally powerful 1400-watt motor for multi-purpose use

Extremely sturdy build quality

Easily handles tough ingredients like nuts and ice cubes

Superb dial-based controls for manual fine-tuning

Big 64-oz capacity main jar for large batches
Extremely loud during operation

Does not come with a secondary pitcher, only two 22 oz tumblers
Overview
The Vitamix Explorian E520 is a high-end full-size domestic blender that was first launched back in mid-2012. In line with the highest-rated blenders in its range, this blender comes with a powerful 1400 watt DC brushless motor that works well with its blunt four-bladed blending system for both hot and cold blending.
However, if you are a veteran user and need a slightly more powerful blender, our Vitamix V1200 review could be worth a look. It also comes with a self-cleaning 64 oz main jar that is dishwasher-safe and easy to hand clean.
But if you want a full-size blender that offers more than just one pitcher, make sure to check out our Ninja TWISTi review.
Thanks to its comprehensive dial-based controls, this model features ten speed settings alongside a pulse and a variable speed mode. But at the max speed, this blender gets extremely loud at 100.7 decibels.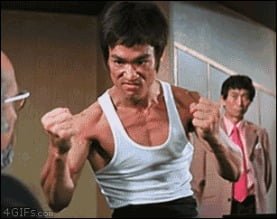 Get the Winner of the Day Direct to Your Inbox
Product Comparison
Vitamix Explorian E520 Review

Vitamix 7500 Review

Blendtec 575 Review
True Score

91

Market Context
–

Thanks to its much higher-powered 1640-watt DC brushless motor, the Vitamix 7500 features a much better ice-crushing performance and makes better smoothies when compared to the lower-powered 1400 watt Vitamix Explorian E520 blender. The Vitamix 7500 blender also doesn't get as loud as the Vitamix Explorian E520 model, reaching 100.7 decibels while running at the maximum speed setting. In addition, the Vitamix 7500 has a much better build quality right out of the box when compared to the Vitamix Explorian E520 blender.

Thanks to its slightly higher-powered 1560 watt DC brushless motor, the Blendtec Classic 575 processes tough ingredients like ice and nuts a bit faster than the 1400 watt Vitamix Explorian E520 blender. In addition, the Vitamix Explorian E520 also has a much better build quality when compared to the Blendtec Classic 575 blender. But the Blendtec blender does feature a much larger 90 oz main pitcher, whereas the Vitamix Explorian E520 only comes with a 64 oz main container.

The Breville The Q blender comes with a much more powerful 1800 watt DC brushless motor, and as a result, it crushes ice faster than the 1400 watt Vitamix Explorian E520. The Breville The Q blender runs much quieter than the Vitamix Explorian E520, as the latter model reaches 100.7 decibels while running at the max speed setting. However, the Vitamix Explorian E520's dial-based controls allow for better fine-tuning compared to the Breville The Q blender.

Detachable Blades
No
–
–
Number of Blades
5
–
–
Blade Material
–
–
Number of Speeds
N/A
–
–
Capacity
64-oz
–
–
Dig Deeper
–
Read Review →
Read Review →
All Stores

Score Card
We place a 75% weighted value on Expert Test Scores
We place a 25% weighted value on Customer Scores
Any product with a True Score above 90 is a Cosmic Wonder
Expert Score Breakdown
Publications with higher Trust Scores are given more weight
"No bottom line found for this product"

read more