Ultimate Ears Fits Review

Mixed Reviews
If you prioritize comfort and fit, Ultimate Easts FITS headphones are worth considering, but other similar options have more advanced features for the price, as these have some drawbacks, like limited noise isolation, unreliable touch controls, and no ANC.
We're reader-supported. $$ from affiliate links finance our mission. Our 'True Score' system independently powers ratings. No sponsored results. Ever. Learn more
What Is Not on the Box
What the brand doesn't always tell you…
our Verdict


The Ultimate Ears FITS earbuds offer fair sound quality, customizable sound profiles, and a good battery life of approximately eight hours. Their sound profile does well with mids, but the low basses and high trebles can struggle to come through consistently.
The earbuds also don't have an ANC setting, making them not ideal for commuting and travel. Design-wise, the earbuds are well-built, lightweight, and fit snuggly for most ears, making them great for sports and workouts.
The earbuds also lack an IP rating for water resistance and the ability for multi-device pairing. Also, the touch controls can be frustrating, and the earbuds face occasional connectivity issues. However, the earbuds have a great companion app for customizing controls and settings.
Well-built, portable design

Moldable ear tips help create a comfortable fit

Customizable sound with graphic EQ and presets

Suitable for various audio genres

Great for sports and workouts
Lacks low bass and may sound sharp with cymbals

Limited noise isolation and doesn't block out background noise

No IP rating for water resistance

Inconsistent frequency response depending on fit and positioning

Touch controls can be frustrating and unreliable
Overview
Equipped with a companion app, the Ultimate Ears FITS is a mid-range pair of wireless earbuds that offers a graphic EQ and presets for enhancing sound. This device has a wide variety of controls, including settings for music navigation, phone call management, and voice assistant activation.
Like many of the best headphones, this device has a built-in battery and charging case that provides extra charge on the go. However, it doesn't have an IP water-resistance rating.
It has a closed-back design and, unfortunately, lacks virtual surround technology. This device comes with an integrated microphone for phone calls and gaming and connects via Bluetooth 5.0, syncing seamlessly with computers and Bluetooth-equipped mobile devices.
However, it doesn't have stability fins or extra pairs of earbuds. Explore details about the Ultimate Ears FITS below, and analyze how it compares with the best wireless earbuds.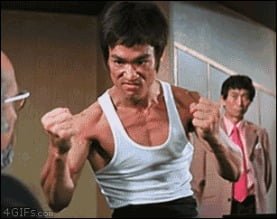 Get the Winner of the Day Direct to Your Inbox
Product Comparison
Ultimate Ears Fits Review
True Score

75

Market Context
–

Featuring a transparency mode, the Ultimate Ears Drops is better suited to jogging on busy streets than the Ultimate Ears FITS, which doesn't have an awareness mode. It also boasts wireless charging, unlike the Ultimate Ears FITS. Additionally, each piece of the Drops is custom-designed for individual users, which is not the case with the one-size-fits-all Ultimate Ears FITS. However, Ultimate Ears FITS is much more affordable.

With a more neutral sound profile out of the box, the JBL Live 300TWS provides better sound quality than the Ultimate Ears FITS. It also features an overall attenuation of -18.68 dB, providing more effective passive noise isolation than the Ultimate Ears FITS, which scores -12.61 dB in the same test. It also has a clearer microphone. See our JBL Live 300TWS review to learn more.

Equipped with active noise cancellation, the Samsung Galaxy Buds Live is marginally better at reducing ambient noises than the Ultimate Ears FITS in-ear headphones. It has a graphic equalizer in its mobile app, unlike the Samsung Galaxy Buds Live, which only offers EQ presets in the mobile app. That said, the Samsung device has a better 25.6-hour total battery life than the 19.5 hours of the Ultimate Ears FITS. See our Samsung Galaxy Buds Live review for details.

Noise Canceling
True Wireless
Built In Microphone
Maximum Wireless Range
Works With
Dig Deeper
–
All Stores

Score Card
We place a 75% weighted value on Expert Test Scores
We place a 25% weighted value on Customer Scores
Any product with a True Score above 70 is a Mixed Reviews
Expert Score Breakdown
Publications with higher Trust Scores are given more weight