Mixed Reviews
Sony MH755 offers a budget-friendly option for those seeking a neutral sound with a touch of bass. While lacking in controls and passive soundstage, their consistent audio delivery and good build quality make them a viable choice for improved earbud quality.
We're reader-supported. $$ from affiliate links finance our mission. Our 'True Score' system independently powers ratings. No sponsored results. Ever. Learn more
What Is Not on the Box
What the brand doesn't always tell you…
our Verdict


The Sony MH755 appears to be a gem in the budget IEM market, impressing with its consistent audio delivery and slightly bass-rich sound profile that adds a pleasant touch of thump and warmth.
Though lacking controls and an EQ for sound customization, the earbuds boast good build quality, reducing distortion at high volumes and providing a comfortable and breathable fit.
However, some drawbacks come into play during commutes and travel, as they struggle to block out bass-range background noise and have a short cable that proves inconvenient for smartphone users.
Additionally, the headphones lack a noise-canceling feature, and the passive soundstage falls short of providing an immersive experience. Despite these downsides, the Sony MH755 offers an enticing option for those looking to improve their earbud experience on a budget.
Very consistent audio delivery

Slightly bass-rich sound profile without overpowering vocals

Good build quality, less prone to distortion at high volumes

Comfortable and breathable fit
Bad passive soundstage, lacking immersive experience

No active noise cancellation feature

No controls for adjusting volume or skipping tracks

Struggles to block out bass-range background noise during commute/travel

Short cable, inconvenient for use with smartphones in pocket
Overview
A 2016 model from Sony, the Sony MH755 is an entry-level pair of in-ear monitors (IEM) with dynamic drivers. This headset is designed for audiophiles and ships with three pairs of tips.
It has a lightweight design that many will find comfortable. However, this device has no controls whatsoever, so users who need the volume controls should check out our best headphones.
This device also doesn't have a carrying case, but they offer decent build quality. The headset lacks a mobile app or graphic equalizer for changing the sound quality. There's no microphone, so you won't use this headset for phone calls.
However, it's 3.5 mm audio cable provides compatibility with everything from phones and computers to PS4, Xbox One, and Xbox Series X|S. Explore our Sony MH755 review below for details, and be sure to check out our best wireless earbuds to explore your options.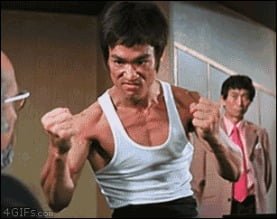 Get the Winner of the Day Direct to Your Inbox
Product Comparison
Sony MH755 Review

Sony MDR-1R Premium Headphones Review
True Score

75

Market Context
–

While the Sony MH755 is an in-ear wired pair of headphones, the Sony MDR-1R is an over-the-ear wired model. So-some users will prefer the lightweight design of the Sony MH755, while others will prefer the hypnotic experience created by the Sony MDR-1R. Users who prefer the over-the-ear model should see our Sony MDR 1R Premium Headphones review.

Being a wireless in-ear pair of headphones, the Sony WI-C310 is radically different from the wired Sony MH755. The Sony WI-C310 has a microphone, so it's the better choice for phone calls than the Sony MH755, which lacks a mic. That said, the Sony MH755 has better -23.29 dB overall attenuation, offering beta ambient noise isolation than the Sony WI-C310, with its -20.39 dB overall attenuation. Check out our Sony WI C310 review for details.

The Sony MH755 has a much more neutral sound profile, so it offers better sound quality than the KZ ZST, with its bass-heavy sound profile. It's also much more effective at isolating background noise, featuring an overall attenuation of -23.29 dB, which is better than the -15.74 dB of the KZ ZST. However, if you prefer the KZ model, explore our KZ ZST review.

Noise Canceling
–
True Wireless
–
Built In Microphone
–
Maximum Wireless Range
–
Works With
–
Dig Deeper
–
Read Review →
All Stores

Score Card
We place a 75% weighted value on Expert Test Scores
We place a 25% weighted value on Customer Scores
Any product with a True Score above 70 is a Mixed Reviews
Expert Score Breakdown
Publications with higher Trust Scores are given more weight
The Sony MH755 are good for neutral sound. They have a very slightly bass-heavy sound…

read more