Absolutely Fresh
The HD 800S headphones are great for buyers who want to listen keenly to their music, especially for long hours, since they're quite comfortable. Unfortunately, they may not be ideal for listening with others around.
We're reader-supported. $$ from affiliate links finance our mission. Our 'True Score' system independently powers ratings. No sponsored results. Ever. Learn more
What Is Not on the Box
What the brand doesn't always tell you…
our Verdict


The well-constructed Sennheiser HD 800S headphones offer a well-balanced, open sound that also has a great emphasis on vocals and instrumentals, plus a very comfortable fit courtesy of their suede-like padding, making them ideal for extended listening sessions.
The headphones have a sturdy metal frame, and even though their bass accuracy is not outstanding, their mids and trebles are excellent. Unfortunately, their open-back design doesn't block out background noise effectively, and those around you will probably hear your audio.
Also, there's no microphone, app support, or in-line controls, and they are quite bulky, so they're not ideal for moving around with. Overall, the headphones are very comfortable, but they have no ANC.
Exceptional sound quality

Great build quality thanks to high-quality materials

Compatible with high-end DAC/amp setups
Requires high-quality source
Built-In Voice Assistant

–

Environment/Transparency Mode

–

Wireless Connectivity

Wired
Overview
Announced in early 2016, the Sennheiser HD 800S headphones are a premium pick that Sennheiser promises will deliver an immersive listening experience.
The over-ear headphones have an open-back design, and the soft microfiber padding on its ear cups and headband is pretty hard to come across, even among the best headphones around.
The Sennheiser headphones don't have noise canceling or an integrated microphone, but their ear cups are large, and they're not too heavy at 0.82 pounds.
Despite its many positives, the headphones don't support any companion app for sound adjustment or have any in-line controls. They also don't include a drawstring bag for easy carrying (as most highly-rated over-ear headphones do).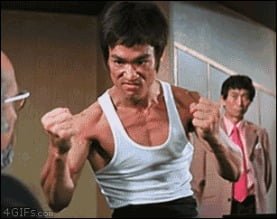 Get the Winner of the Day Direct to Your Inbox
Product Comparison
Sennheiser HD800S Review

Sony MDR 7506 Review
True Score

85

74

Market Context
–

The Sennheiser HD 800S headphones have an open-back enclosure, while the Sony MDR-7506 headphones have a closed-back enclosure. Also, the Sony headphones are the more compact option between the two and have much better sound leakage performance than the Sennheiser headphones. Feel free to explore the Sony headphones further in our Sony MDR 7506 review.

Weighing about 0.75 pounds, the Sennheiser HD 800S headphones are lighter than the Sennheiser HD 660S headphones, which weigh 1.2 pounds. Despite their lighter weight, the HD 800S headphones are larger than the HD 660 S, making them slightly more challenging to pack and travel around with. If you're interested, go ahead and find out more about them in our Sennheiser HD 660S review.

While the Sennheiser HD 800S headphones are wired and lack a microphone, the Shure AONIC 50 headphones are wireless and also feature a microphone. On top of that, the Shure AONIC headphones support noise canceling, a feature missing on the HD 800S headphones. Check out the Shure headphones in our Shure AONIC 50 review.

Noise Canceling
Wireless Connectivity
True Wireless
Built-In Microphone
Battery Life
Dig Deeper
–
Read Review →
All Stores

Score Card
We place a 75% weighted value on Expert Test Scores
We place a 25% weighted value on Customer Scores
Any product with a True Score above 80 is a Absolutely Fresh
Expert Score Breakdown
Publications with higher Trust Scores are given more weight
Learn More About Over Ear Headphone
Over Ear Headphone Resource Articles
---
Over Ear Headphone Buying Guides
---
Over Ear Headphone Reviews