Plantronics Backbeat GO 810 Review

Mixed Reviews
If you can find discounted and prioritize sturdy construction and wireless convenience, the BackBeat Go 810 is worth considering. However, if you seek exceptional ANC, audio quality, and long-lasting headphones, it's advisable to explore other options.
We're reader-supported. $$ from affiliate links finance our mission. Our 'True Score' system independently powers ratings. No sponsored results. Ever. Learn more
What Is Not on the Box
What the brand doesn't always tell you…
our Verdict


The Plantronics BackBeat Go 810 headphones are comfortable and offer a mixed bag of features. While they excel in build quality, wireless connectivity, and bass performance, they disappoint in ANC effectiveness and durability.
Overall, the sound profile is neutral and consistent, with clear trebles and mids. They also have fair noise cancellation but struggle to block out deep rumbles. The design also attracts dust easily, and their headbands are prone to cracking or breaking over time. Also, the headphones leak sound, making them audible at close distances.
The battery life is average, with 20 hours of continuous playback, and the wireless range is impressive. However, the limited customization options, high latency, and lackluster noise isolation make them fall short compared to competitors in the same price range.
Reliable wireless connection

Powerful bass performance
Hiss when music isn't playing

Bass-heavy sound signature may not suit everyone
Built-In Voice Assistant

–

Environment/Transparency Mode

–

Wireless Connectivity

Wireless
Overview
The Plantronics BackBeat Go 810 is a mid-range wireless pair of headphones released in 2018, featuring multi-device Bluetooth pairing. This unit boasts active noise cancellation (ANC) tech, removing background noise.
It has a built-in microphone that will appeal to people who make calls frequently and play games. With on-ear controls for muting and calling, this unit is quite customizable. You can find similar units among the most popular headphones.
It also has a mobile app with presets and controls for ANC. It comes with a carrying pouch that will keep dust at bay during storage, and a built-in battery facilitates on-the-go use. There are similar battery-powered devices among the highest-rated over the ear headphones.
In addition to Bluetooth, it can also connect via the included ⅛" TRS detachable cable. Learn more about the Plantronics BackBeat Go 810 below and browse our Philips SHP9600 review if you prefer an open-back model.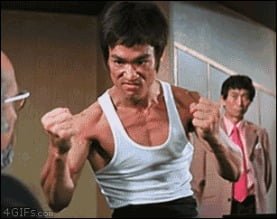 Get the Winner of the Day Direct to Your Inbox
Product Comparison
Plantronics Backbeat GO 810 Review
True Score

75

Market Context
–

The Plantronics BackBeat Pro 2 Wireless 2016 has an -18.91 dB overall noise attenuation level, canceling out noise better than the Plantronics BackBeat Go 810, which only manages -17.45 dB. It can also be used while charging, which is impossible with the Go 810. However, the Plantronics BackBeat Go 810 produces a more neutral sound than the slightly bass-biased Pro 2.

Featuring active noise canceling (ANC) tech, the Plantronics BackBeat Go 810 stands out from the ROCCAT Elo 7.1 Air Wireless, which lacks this feature. Additionally, it supports Bluetooth, pairing with two devices at the same time, unlike the ROCCAT Elo 7.1 Air Wireless, which uses a wireless USB connector and doesn't pair with mobile devices. Check out our ROCCAT Elo 7.1 Air review to learn more.

Removing up to -25.33 dB of extraneous sounds, the Anker Soundcore Life Q30 Wireless is much better for noise cancellation than the Plantronics BackBeat Go 810, which only removes -17.45 dB. It also runs for 44.3 hours on a single charge, remaining powered for longer than the 24.5-hour runtime of the Plantronics BackBeat Go 810. However, the Plantronics device has a more neutral out-of-the-box sound profile.

Noise Canceling
Wireless Connectivity
True Wireless
Built-In Microphone
Battery Life
Dig Deeper
–
All Stores

Score Card
We place a 75% weighted value on Expert Test Scores
We place a 25% weighted value on Customer Scores
Any product with a True Score above 70 is a Mixed Reviews
Expert Score Breakdown
Publications with higher Trust Scores are given more weight
Learn More About Over Ear Headphone
Over Ear Headphone Resource Articles
---
Over Ear Headphone Buying Guides
---
Over Ear Headphone Reviews