DSLR photographers tend to be brand loyal. And always looking for the best point-and-shoot digital camera. Ask a room filled with photographers which DSLR brand they prefer, and you'll almost certainly start a passionate argument between Canon and Nikon loyalists. But make no mistake, Pentax DSLR owners deserve to have a voice in the discussion. Advanced Pentax cameras provide a lot of the same great features as Canon and Nikon models, as my Pentax K-S2 DSLR review shows. Speaking of Nikon, check out our Nikon D7000 review to see another high-quality camera. If you're interested in making your phone into the best camera, take a look at our Snapgrip Wireless Bluetooth camera remote shutter release controller review.
The Pentax K-S2 camera does a nice job of mixing automatic and manual control settings, allowing this model to work well as the best DSLR camera for beginners. Its easy-to-use features will allow you to have success initially with the camera, and then as your photography skills improve, you can take advantage of the manual control features. Speaking of manual control, find another way to control your camera in our Joby Gorillapod SLR-Zoom review.
Overview
Summary: Entry-level DSLR that includes weatherproofing in the camera body and a good range of easy-to-use and advanced shooting options.
WHY IT'S A TOP PICK: Weather-proofed coating makes this DSLR a rugged performer
Price: $509.99 with 18-50mm kit lens
Available: February 2015
What We Liked
Weather sealed camera body provides basic protection
Very good photo quality in all lighting conditions
LCD screen is articulated
Offers a good value for a DSLR camera
What We Didn't
Video quality lags behind other entry-level DSLRs
Only 11 autofocus points, although nine are cross-type AF points
May not have enough advanced features to appeal to anyone but beginners
Burst mode options could be better
Design and Build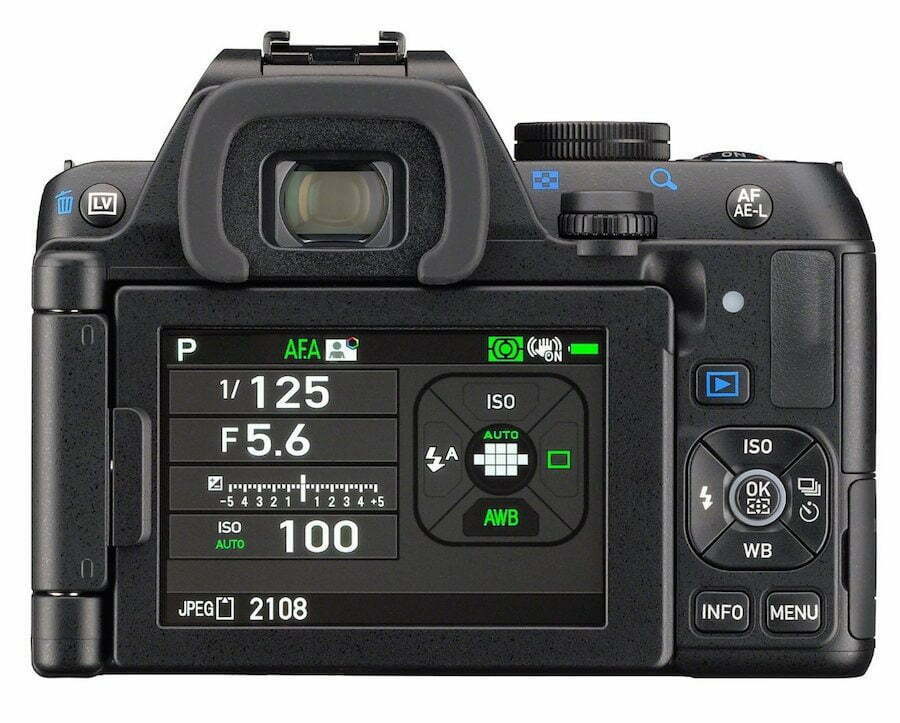 During my Pentax K-S2 research, I really appreciated the feel of this camera. It fits in my hand nicely, and its weight is balanced well when using it with the kit lens. It's also lighter and smaller than most cameras from Canon or Nikon, such as the Nikon D810. The kit lens has an aperture of F4-5.6.
The K-S2 is a fast-performing model, and you'll be especially impressed with the Olympus Tough TG-610 point-and-shoot camera. The Pentax K-S2 model works especially quickly when using the Pentaprism viewfinder, which has 100% coverage of the scene. You also can use the LCD screen to frame scenes, although this "Live View" mode will slow the camera's performance. You'll like the LCD on the Canon EOS 800D, too. And the LCD can rotate away from the camera body while offering 921,000 pixels of resolution, which equals an impressive display screen at this price point.
Ricoh, which manufactures cameras under the Pentax brand name, gave the K-S2 a traditional mode dial, which some of its predecessors were missing, making this model easier to use. It also has a popup flash unit that works very well, or you can add an external flash to the hot shoe.
Related: Do you like easy-to-use, no-fuss cameras? That's what you will get after reading The Konstruktor F is the best do-it-yourself SLR camera review.
One reason why Canon and Nikon (like the Nikon D3500) are such popular choices among DSLR photographers is because of the large number of interchangeable lenses available for them. Remember from our introductory article — What is a DSLR camera? — that each DSLR has a particular lens mount upon which only certain lenses will fit. Fewer lenses are available for the Pentax KAF2 mount than for Canon and Nikon cameras. Although there is a nice collection of lenses for Pentax DSLR cameras, some photographers will look toward starter DSLR cameras for Canon and Nikon so that the lenses they purchase for those entry-level models can be migrated to more advanced cameras in the same brand family later, while still having access to the wider range of lenses.
The weather-resistant material covering the camera body of the Pentax K-S2 is a great feature of this camera, and something that is not commonly found on other DSLRs. While this coating doesn't make the K-S2 able to work underwater or in heavy rain without additional protection, it does provide basic protection in light rain. On the other hand, the DJI Osmo Action is fully waterproof.
Image Quality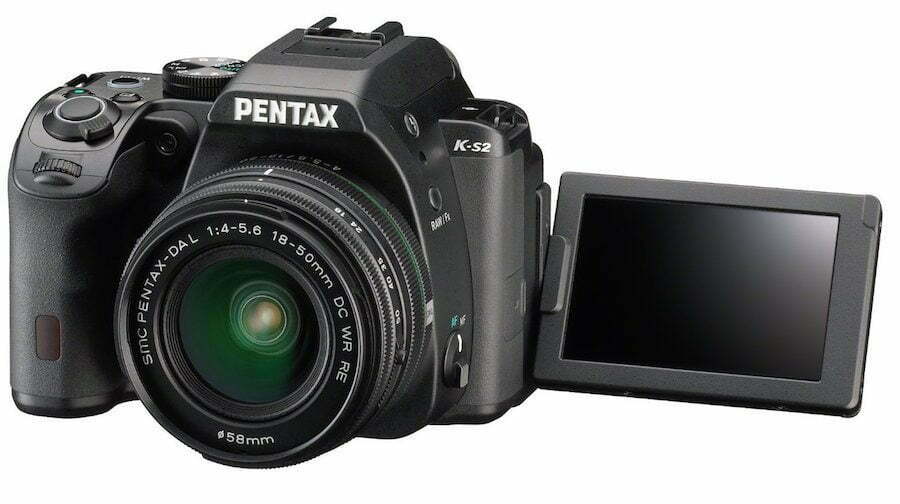 The K-S2's APS-C-sized image sensor contains 20.1 megapixels of resolution, which is an impressive number for any starter DSLR. The APS-C-sized image sensor is significantly larger than what's found in the models on the best compact digital camera list, although APS-C sensors are smaller than what's found with advanced DSLRs. The K-S2 features a 1-6,000 second top shutter speed and 20 MP CMOS Sensor with ISO speeds up to 51200. At ISO 1600, users have noticed that the camera can capture decent quality photos that print nicely, even with 13-19 inch prints.
Related: If you prefer a powerful camera that delivers high-quality images, take a look at our Nikon D7500 review.
Ricoh gave this entry-level DSLR camera 11 autofocus points, which is a bit behind most DSLRs on the market. But nine of the AF points are cross-type, which is more desirable than other types of AF points, allowing the K-S2 to perform well, even picking up sharp focus in low-light scenes. It has a continuous shooting speed of 5.4 fps and a custom white balance.
Images shot with the K-S2's kit lens were pretty good, as Ricoh tends to offer pretty nice kit lenses for its Pentax DSLRs. You'll still want to migrate to a more feature-rich and well-built lens at some point, but the kit lens easily will meet the needs of most entry-level photographers initially.
You can shoot full HD resolution movies with the K-S2's movie mode, but it, unfortunately, does not offer a 4K video resolution. Movie recording quality has never been a strength of Pentax DSLR cameras. While the K-S2 outperforms some older Pentax DSLR models in terms of video recording, it still lags behind Canon and Nikon models.
Burst mode options are a bit below average with the Pentax K-S2 versus other DSLRs. Its memory buffer size limits it to about 30 JPEG photos or about 10 RAW photos before the camera needs to pause to copy the data to the memory card. These numbers are not able to compete with most best DSLR cameras.
Wrap Up
If you're looking for a few more advanced features in your DSLR, the K-S2 might not meet your needs. It's a basic entry-level DSLR. When considering the Pentax K-S2 vs. K-3, you'll find the K-3 has a display on the top panel, more autofocus points, and a bigger buffer storage area for a more effective burst mode. But the around $500 price point for the camera and kit lens is extremely desirable, leaving it well under the K-3's price. Don't let yourself be shouted down by Canon and Nikon users: The Pentax K-S2 may not come from the top two manufacturers, but it's a strong first DSLR and well worth considering. If you enjoyed this Pentax K-S2 review and are interested in researching other cameras as well, check out our other DSLR reviews, where we research for you.
Related Articles: