Mixed Reviews
The NZXT Lift Lightweight Wired mouse has a clean design and customizable features,, but its flimsy build, high price, unnatural side buttons, and potential scroll wheel issues make it less appealing for gamers seeking better value and functionality.
We're reader-supported. $$ from affiliate links finance our mission. Our 'True Score' system independently powers ratings. No sponsored results. Ever. Learn more
What Is Not on the Box
What the brand doesn't always tell you…
our Verdict


The NZXT Lift Lightweight Wired mouse offers a clean and customizable design with good performance, but the build quality leaves much to be desired. Since it's flimsy and at a high price compared to competitors isn't worth the investment.
Also, the side buttons can feel awkward, and there's no wireless support. Some users have reported scroll wheel problems, and the difficulty in cleaning the switch if dust gets in is a concern. The mouse only has six programmable buttons, which isn't enough for many MMO gamers.
However, the mouse has its draws, such as its stylish, minimalist, and comfortable design. While the software is easy to use and customizable, the RGB options are limited. The mouse also has a suitable latency, but, tested at 11.6 ms, isn't stellar.
Clean and minimalist aesthetic

Well-designed software with customization options

Paracord cable for durability
The price is high for the features offered

Side buttons feel unnatural

No support for wireless play
Wireless Connectivity

Wired
Overview
First released in early 2022, the NZXT Lift Mouse is a mid-range gaming model that boasts an ambidextrous design along with a comfortable palm grip design for long hours of gaming.
Similar to some of the top computer mouse options in its range, this mouse comes with a fixed 6.56 feet long braided USB cable for wired connectivity. And just like many of the most popular gaming mouse models out on the market today, it has a fairly low input latency of around 11.6 ms. But if you need a lower input latency, visit our Logitech G600 MMO review.
The NZXT Lift Mouse comes with six buttons, and all of them support button remapping through the NZXT CAM software. However, if you need even more customizable buttons, then make sure to take a look at our Razer Basilisk V2 review. And the NZXT Lift has RGB underglow lighting.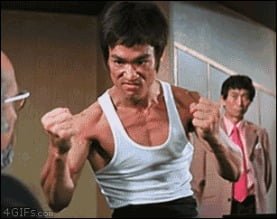 Get the Winner of the Day Direct to Your Inbox
Product Comparison
Nzxt Lift Mouse Review

Razer Deathadder V2 Review
True Score

71

88

Market Context
–

While the Razer DeathAdder V2 is strictly geared toward right-handed users, the NZXT Lift is an ambidextrous-shape mouse. And at just 67 grams, the NZXT Lift Mouse features a more lightweight design when put against the 82-gram Razer DeathAdder V2. On the other hand, the Razer DeathAdder V2 mouse features a significantly better 20000 DPI optical sensor with excellent sensor performance compared to the Lift's 16000 DPI optical sensor. And it has eight reprogrammable buttons in place of Lift's six.

The Logitech G502 X Wired Mouse features a significantly better 25600 DPI HERO 25K high-resolution sensor in comparison to the NZXT Lift Mouse's 16000 DPI optical sensor. And the Logitech G502 X Wired Mouse has a tilting rubberized scroll wheel that supports horizontal scrolling, which is not present on the NZXT Lift Mouse. In addition, the G502 has a whopping 13 extra buttons that support button remapping, while the Lift only has six studs. Moreover, the Logitech G Hub software app has full compatibility with macOS.

While the NZXT Lift Mouse features six different programmable buttons, the NZXT AVATAR S Mouse has five mouse buttons. And the NZXT Lift Mouse sports a significantly better built-in PixArt sensor (16000 DPI), whereas the NZXT AVATAR S Mouse only features a 1600 DPI high-end optical sensor. In addition, while the NZXT AVATAR S wired gaming mouse only has three different DPI settings, the NZXT Lift offers much more granular control. But the AVATAR does have a far better build quality.

Maximum DPI
20000 dots per inch
Minimum DPI
N/A
Number Of Buttons
8
Handedness
Right-handed
Adjustable Weight
No
Dig Deeper
–
Read Review →
All Stores

Score Card
We place a 75% weighted value on Expert Test Scores
We place a 25% weighted value on Customer Scores
Any product with a True Score above 70 is a Mixed Reviews
Expert Score Breakdown
Publications with higher Trust Scores are given more weight
Learn More About Gaming Mouse
---
Gaming Mouse Buying Guides
---