Absolutely Fresh
Expert testers lauded the NuPhy Air75 for its multi-device connectivity and its programmability. They also liked how quiet the keyboard was and were impressed with its RGB lighting. However, they didn't appreciate that its backlighting didn't shine through its keycaps. Its ergonomics were also mediocre, and its brightly colored keycaps may not suit everyone's taste.
We're reader-supported. $$ from affiliate links finance our mission. Our 'True Score' system independently powers ratings. No sponsored results. Ever. Learn more
What Is Not on the Box
What the brand doesn't always tell you…
our Verdict


The NuPhy Air75 received critical acclaim for its compact design, as well as its wireless features and programmability. Expert reviewers from Mac Sources confirmed that the Air75 could be connected to up to 4 devices wirelessly through Bluetooth and its USB receiver. This gives it an advantage over the Microsoft Surface Keyboard, which we've covered in our Microsoft Surface Keyboard review.
Product testers from Rtings also liked that its RGB lighting and all keys were programmable through the NuPhy Console software. During their tests, they affirmed that the keyboard was quiet to type on but mentioned that their test was based on Gatreon Low-Profile Brown switches. They also liked that it has a latency of 6.3ms, which is slightly better than alternatives such as the NPET K20, which we looked at in our NPET K20 review.
However, testers complained that its keycaps aren't shine-through, so keys can't be seen in the dark. If you don't prefer any backlighting, check out our Logitech Washable Keyboard K310 review.
Multi-device connectivity

Hot-swappable key switches
Keycaps are not shine-through

Colored keycaps may not be for everyone
Keyboard Technology

Mechanical

Wireless Connectivity

USB Receiver
Overview
Released in late 2021, the NuPhy Air75 is a mid-tier mechanical keyboard that is compact in size and wireless. It is very portable and bag-friendly, measuring only 12.4 by 5.2 inches. Like most highly rated keyboards, the Air75 also has RGB backlighting and up to 21 different backlight modes.
It also stands out from the best wireless keyboards because its Bluetooth connectivity allows it to pair with three devices, and its USB wireless receiver adds a fourth. It can also be used when charging through its USB cable. If you're wondering how many keys are on its keyboard, the Air75 has a total of 84 keys, and its switches are also hot-swappable.
Its onboard battery can also last up to 48 hours of continuous use. The Air75 also comes with two strips of RGB lights on its sides for aesthetics, and in terms of ergonomics, it is a low-profile keyboard with one incline setting. Check out our HyperX Alloy Origins 65 Review if you'd prefer more incline adjustability.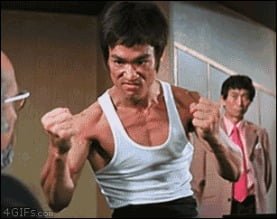 Get the Winner of the Day Direct to Your Inbox
Product Comparison
Nuphy Air75 Review

NZXT Function Review

Logitech MX Mechanical Review
True Score

88

65

82

Market Context
–

The NuPhy Air75 is a compact keyboard, while the NZXT Function is a full-size keyboard. However, the NZXT ships with a wrist rest while the Air75 does not. The key caps on the Air75 are made out of PBT material, while those on the NZXT are made out of ABS. The Air75 has wireless capabilities that the NZXT Function, which we've covered in our NZXT Function review, does not.

The NuPhy Air75 is a compact keyboard, while the Logitech MX Mechanical is full-size. All the keys on the Air75 are programmable as opposed to none on the Logitech MX. The Air75 also has keycaps made out of PBT material, while those on the Logitech MX are made out of ABS plastic, and lastly, the Logitech MX has white backlighting while the Air75 has RGB backlighting.

The NuPhy Air75 and the NuPhy Air60 are compact keyboards, but the Air75 has an extra row of function keys and an extra column of navigation keys that are not available on the Air60. This means the Air75 is slightly bigger, measuring 12.5 by 5.2 inches, compared to the Air60, which measures 11.7 by 4.2 inches.

Form Factor
Compact (75%)
Full-size
Full-size
Keyboard Technology
Mechanical
Mechanical
Mechanical
Battery Life
Up to 48 hours
No
15 days (with backlight), 10 months (without)
Wireless
Yes
No
Yes
Numeric Keypad
No
–
Yes
Dig Deeper
–
Read Review →
Read Review →
All Stores

Score Card
We place a 75% weighted value on Expert Test Scores
We place a 25% weighted value on Customer Scores
Any product with a True Score above 80 is a Absolutely Fresh
Expert Score Breakdown
Publications with higher Trust Scores are given more weight
The NuPhy Air75 is a remarkable keyboard for gaming use. Thanks to its low-profile switches,…

read more

A well-priced portable keyboard that works with Macs out of the box.

read more
Learn More About Wireless Keyboard
Wireless Keyboard Resource Articles
---
Wireless Keyboard Buying Guides
---
Wireless Keyboard Reviews