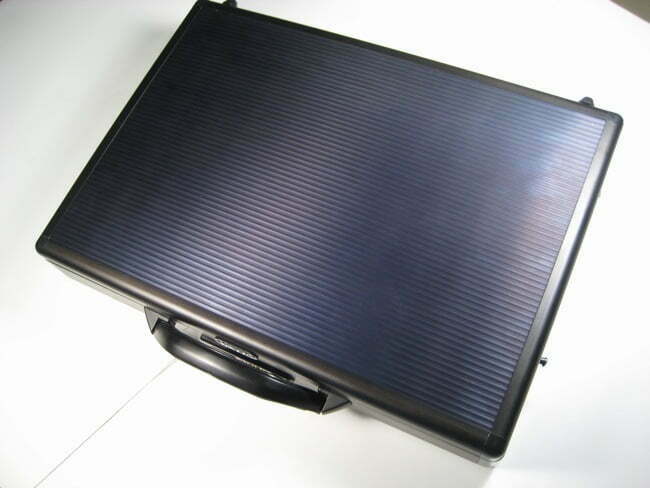 MEZZI, whose suitcases can be found on "Deal or No Deal" recently sent us one of their laptop cases.  To be totally honest they're not top notch quality, but they're good, decent in fact for the money. Way better than the best kids computer case. Got a laptop case but need the laptop? Then you need to read our best laptops list.
Related: Check out our Macbook Pro 13 i5 review
We got the LUXslim Aluminum Laptop Case in Black.  For $70 it's definitely a good bang for your buck.  But there are a few things to keep in mind.  The lock combination is a bit wonky, didn't work all that well and wasn't evenly aligned during manufacturing.  The handle mounts rotated, which is good because that means you can fix them, but just as soon as you do that they might become misaligned again.  The outside of the case picks up scuffs pretty easily.  The inside of the case has Styrofoam that is precut into small squares that can be pulled out according to your laptop's size.  I pulled all of it out and it still didn't fit my 15-inch Macbook Pro properly (as pictured).
Related: Visit our Microsoft Surface Book 2 review
So, yeah, they're not super tight but again, for the money, it's solid.  Just don't expect perfection.
You can buy them direct from MEZZI.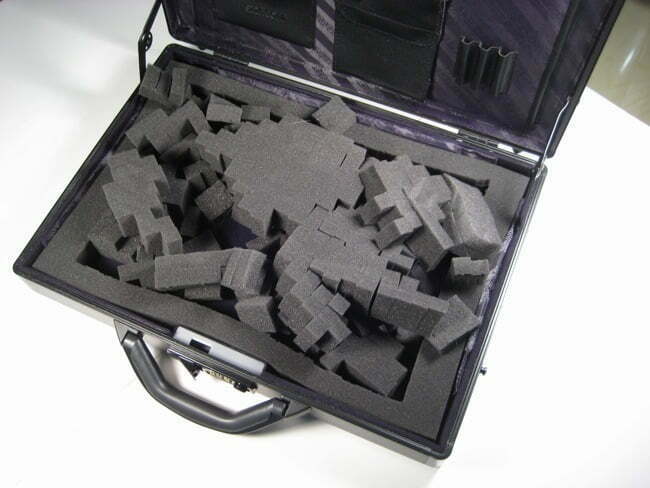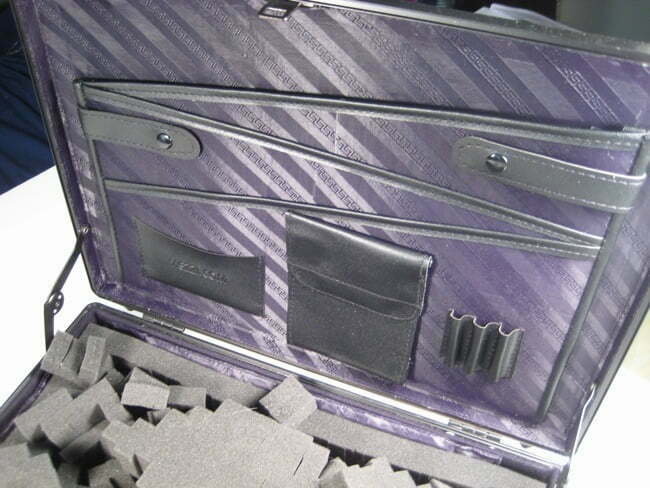 Pros:
Inexpensive
Lightweight
Includes shoulder strap
Cons:
Combination lock is shoddy
Handle feels cheap
Styrofoam didn't fit 15-inch laptop as specified