This is a Sponsored post written by me on behalf of Arcsoft for SocialSpark. All opinions are 100% mine.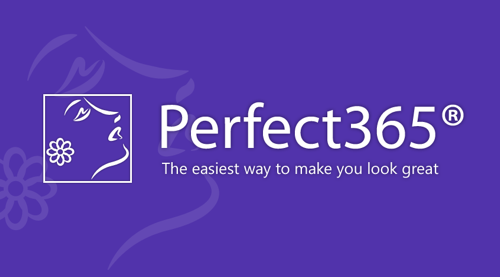 Anyone who has spent the slightest bit of time mucking around with the countless versions of Photoshop will quickly tell you, effectively editing and retouching photos is hard, detail-oriented work. Believe it or not, back in what seems like the cretaceous period, photo retouching was done completely by hand.
Bah! That business is so last century. What if you could turn every digital photo into a one-touch masterpiece? That's exactly how ArcSoft wants you to roll, with the free Perfect365 Windows 8 app. Perfect365 is a powerful tool made pleasantly simple. Using Perfect365, you instantly become a digital salon stylist with a single tap. Perfect365 uses intelligent face-detection that automatically detects eyes, nose, cheeks and mouth regions with incredible precision. With one touch, Perfect365 brightens dark areas and adds color to washed out images. Perfect365 for Windows 8 is an intelligent and subtle touch-up tool. It can even take care of our less savory imperfections, such as eye wrinkles and creases.  Take photos and pose for them with confidence.  The company has taken their 15 years of image experience and focused it through Pefect365. The result is an app that is easy to use. Most importantly, it makes your photos runway worthy.
We all have photos that could use some help. They're either too dim, or washed out or lack color saturation. This is where Perfect365 iPhone app shines. Use the app's side-by-side mode for an easy "before and after" comparison. Once you're happy with your one-touch makeover, share it with your friends. Perfect365 can shoot your retouched photos straight to Flikr, Facebook or Twitter. Empower your photos and yourself. Never shy away from the camera. Click in comfort and rest in the safety that your photos will be perfect everyday–all 365 of them.