More than 9 out of 10 people will have an LED TV or some sort of equivalent big screen in their living.  Which is to say most will forgo the idea a projector largely because its logistically challenging to setup.  Not so with LG's newest short throw projector, the PF1000U.
Price, which I'm sure you're itching to know is a some what reasonable $1,399.99 (just $1297 on Amazon).  And that's only sure to go down as time creeps along in 2016.  Ok, that's a solid start, but what else should you know.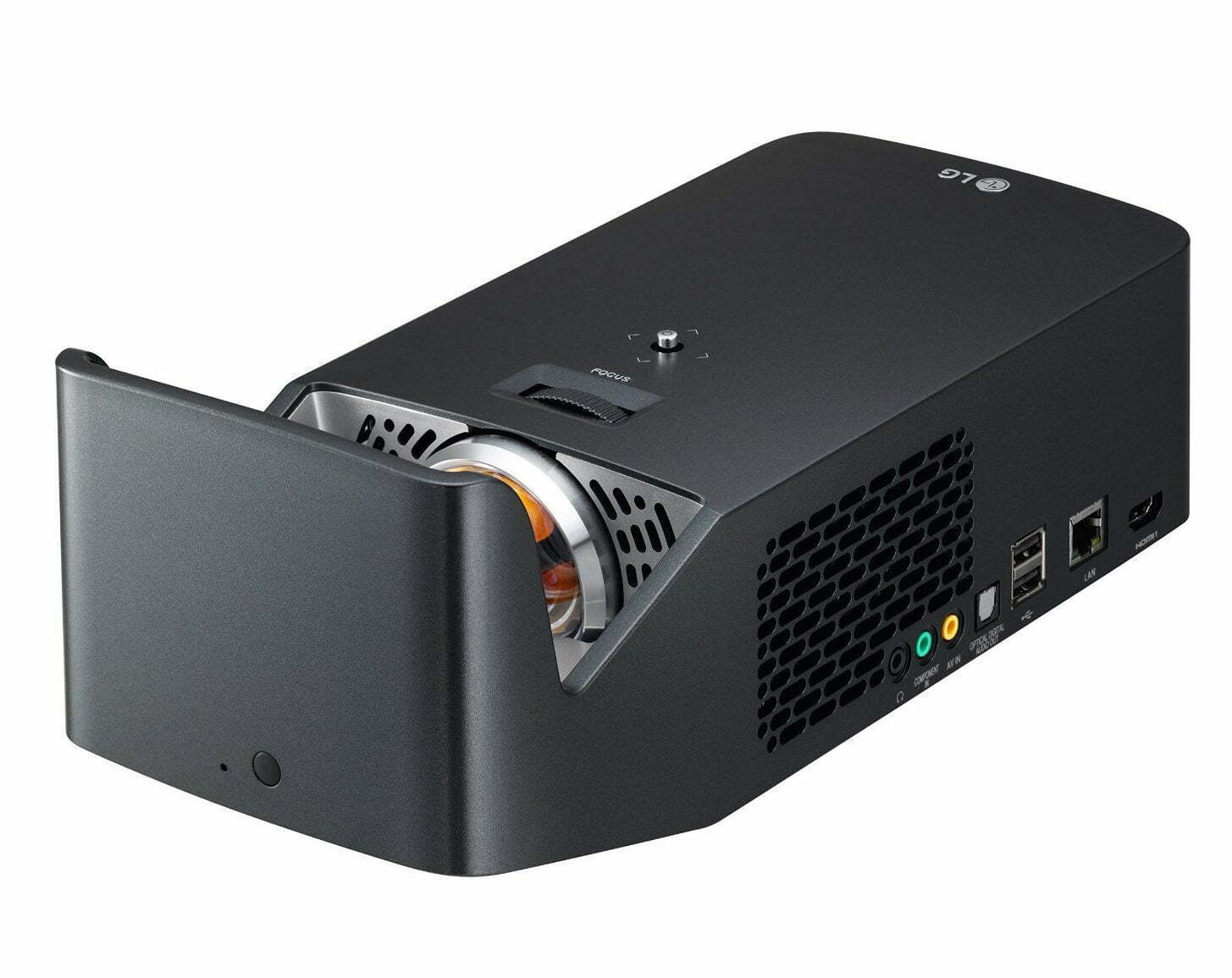 It's not 4k.  But that really is a moot issue, as max "screen size" is no more than 100″.  And that's plenty big for 95% of the population.  So yes, it's just full HD (1920×1080).  And to get that screen size you'll need to only place it 15″ from the screen, or if you're on a budget, wall.  For those seeking a smaller screen, such as 60″, you'll only need to place it 4.3-inches from the point of display.
Read: Best Projector Screen Review
I'm not one to get wrapped up in contrast ratios or lumens, but LG is quick to point out that this short throw projector, if you will, boasts 1000 lumens of brightness and a contrast ratio of 150,000:1.  This is large in part thanks to the light source, which is an LED bulb that is said to last up to 30,000 hours, or 10 years if you use the LG PF1000U 8 hours a day, everyday.
Included is LG's Magic Remote.  And yes, the PF1000U is ripe with WiFi and LG's smart TV interface, which includes YouTube, Netflix, Hulu and those alike.  And for those with a penchant for gaming, or another box, such as a Roku, there are some HDMI inputs.
Other features includes Blueooth audio – great for late night watching – keystone correction, 3D support, a USB input, DLNA certification, one optical out and a very small speaker.
Unfortunately, I can't speak to fan noise, but since it won't be whirling over your head like in a traditional LED projector setup, it's probably a none issue.
The LG PF1000U is available now from Amazon for $1,297.95 (which isn't far off from our best LED tvs).  It's already amassed 9 reviews with a total rating of 4.5 stars.
Related Articles: