Total Dud
The HP X4000b offers Bluetooth functionality, nine months of battery, and is ambidextrous, but it lacks build quality and has some connectivity and input lag troubles. Overall, for its price, it's a decent no-frills office work mouse for Windows users.
We're reader-supported. $$ from affiliate links finance our mission. Our 'True Score' system independently powers ratings. No sponsored results. Ever. Learn more
What Is Not on the Box
What the brand doesn't always tell you…
our Verdict


Weighing only 4.2 ounces, the HP X4000b leaves more to be desired in terms of build quality, as it has a cheap and flimsy feel. The main draw to the device is its Bluetooth connectivity, making it suitable for productivity tasks and everyday office work. It also runs on AA batteries that last up to nine months.
However, the mouse fails to deliver the smooth and precise control required for photo editing, CAD work, and other precision-demanding applications. Some even experience connectivity issues, including disconnections and difficulty maintaining a stable Bluetooth connection. Finally, the HP X4000b is limited to Windows devices and won't work with Apple or Linux.
Plug-and-play functionality

HP Link-5 receiver for multiple devices

Impressive nine-month battery life

Tracks well on various surfaces
Compatibility with Windows only

Potential input lag and jittering issues

Inconsistent quality control
Wireless Connectivity

Bluetooth
Overview
The HP X4000b was released in the fall of 2012 as a low-tier, everyday-use wireless mouse. It connects solely via Bluetooth and is equipped with a high-precision laser sensor, rated at 1600 dpi. An alert is provided via an LED light to verify the connection or battery status. The sculpted shape and rubber-edge grips lend to its ergonomic design and its ambidexterity. It comes fitted with three standard buttons and a scroll wheel, but the buttons are not programmable. This mouse has a compact and sturdy design, measuring 4.21 inches long and weighing 122.5 grams. Furthermore, it promises a battery life of up to nine months, running two AA batteries at a time.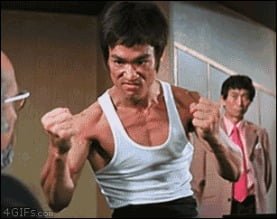 Get the Winner of the Day Direct to Your Inbox
Product Comparison
HP X4000B Review

Hp Z3700 Wireless Mouse Review

Microsoft Sculpt Comfort Mouse Review
True Score

53

80

Market Context
–

The HP X4000b is a wireless mouse that relies solely on Bluetooth connectivity. On the other hand, the HP X3000, also wireless, relies on a nano receiver for connectivity. Both mice have a scroll wheel, but only the X4000b comes equipped with a laser sensor. The X3000 makes use of an optical sensor instead, and both have a resolution of 1600 dpi. An alternative, similar to the X3000 but with a longer battery life, is the X3000 G2. Read more about the HP X3000 G2 wireless mouse review here.

The HP X4000b outshines the HP Z3700 with the number of buttons it is fitted with. The former has three buttons while the Z3700 has only two. Meanwhile, the Z3700 has a more low profile design with a height of only 1 inch to the X4000b's 1.52 inches. Similarly, the X4000b runs on one battery more than the Z3700, however, that only showcases the prowess of the Z3700 as its battery lasts for up to sixteen months. See the HP Z3700 wireless mouse review for an in-depth review.

The Logitech M535 is similar to the HP X4000b, as they both have an ambidextrous, ergonomic design. Both mice come with three standard buttons. However, unlike the HP X4000b, the Logitech M535 has a tilting scroll wheel. Although the Logitech and the HP have laser sensors, the latter performs better on most surfaces, while the X4000b does not perform well on reflective surfaces.

Contrary to the HP X4000b, the Microsoft Sculpt Comfort has a programmable button on its side. However, it is a right-handed only mouse model, while the X4000b accommodates left and right-hand use. Although designed specifically for Windows users, it can be paired with any Mac that has Bluetooth connectivity, as can the X4000b.

Maximum DPI
1600
1200
1000 dots per inch
Minimum DPI
N/A
N/A
1000 dots per inch
Number Of Buttons
3
3
6
Handedness
N/A
N/A
Right handed
Adjustable Weight
N/A
N/A
No
Dig Deeper
–
Read Review →
Read Review →
All Stores

Score Card
We place a 75% weighted value on Expert Test Scores
We place a 25% weighted value on Customer Scores
Any product with a True Score below 60 is a Total Dud
Expert Score Breakdown
Publications with higher Trust Scores are given more weight
The HP Wireless Mouse X4000 is an affordable wireless mouse with long battery life and…

read more
Learn More About Gaming Mouse
---
Gaming Mouse Buying Guides
---