Best Clothing & Apparel in 2023 (September Reviews)
Choosing the best clothing and apparel could mean the difference between well-fitting clothes or a tight-fitting wrist choker and lost circulation. Our evaluation focused on comfort/fit, design, utility, construction, and aesthetics, applying these metrics across a wide variety of clothing types.
After more than 16 hours of research and testing, our top pick goes to the ARW Carbon Fiber Wallet. It offers minimalist styling and is deceptively sized, holding up to 15 cards despite being only 3.4″ by 2.2″ 0.3″, fitting comfortably in any back pocket. It also holds RFID blocking technology to prevent your card data from getting stolen by data thieves. Keep reading to learn about the ARW Carbon Fiber Wallet and six others that met our strict grading criteria.
Top 7 Best Clothing and Apparel
#1 ARW Carbon Fiber Wallet
Award: TOP PICK
WHY WE LIKE IT: This minimalist wallet is super slim and lightweight with enough space to store up to 15 credit cards and is RFID blocking, making it a great choice for front or back pocket wear.
Read Full Review: ARW Carbon Fiber Wallet Review
Pros
Ultra-compact profile
RFID blocking to prevent data theft
Fits comfortably in any pocket
Cons
Flimsy money clip
Back is not scratch resistant
Screwdriver needed to remove money clip
This aluminum and 304 stainless steel carbon fiber wallet is practically invisible, measuring only 3.4″ by 2.2″ by 0.3″ and weighing less than 2.5 ounces. This makes it fit well in the slimmest and tightest of back pockets. Despite its small size, it's good for up to 15 credit cards and includes a V and C-shaped design to easily pull out cash or credit cards. A separate money clip and elastic band also hold cash and cards outside of the wallet for easy access.
Related: Also see our best Bluetooth beanie.
Kudos for this wallet's security features. A US GOVT. FIPS 201-approved RFID ( Radio Frequency Identification Devices) blocking layer helps block frequencies used by card skimming devices. This helps prevent identity theft. Our only knock is that its back portion is not scratch resistant.
#2 ASICS Men's Gel Venture Running Shoe
Award: HONORABLE MENTION
WHY WE LIKE IT: This is one of the best running shoes thanks to its lightweight EVA midsole and rear-foot gel cushioning, which provides great support and traction for runners at all levels.
Read Full Review: ASICS Men's Gel Venture Running Shoe
Pros
Superb support, cushioning and feel
More than 12 color combinations
Very lightweight (303g for men; 247g for women)
Cons
Not waterproof
Hard to wipe dirt off mesh fabric
Interior fabric behind ankle could be better stitched
This running shoe is super comfortable, featuring a lightweight EVA midsole and gel cushioning system that supports the rear foot, helping to absorb impact on smooth and rough terrain alike. Bottom shoe lugs also provide outstanding traction even on wet surfaces. An upper also consists of very breathable, tightly woven mesh, preventing sweat and odor while remaining flexible enough to pivot and turn sharply without pinging.
Related: Check out our 32 top geeky yet sexy Halloween costumes.
Thanks to the choice of more than 12 tri-color combinations, this running shoe fits virtually anyone. Styles range from the more universal silver/light grey and royal color to more exotic light grey, graphite, and red combinations. This makes it a winner in our book. These are easily among the best mens/womens running shoes.
#3 Gildan Men's Crew T-Shirt Multipack
Award: BEST UNDER GARMENT
WHY WE LIKE IT: This is the best crew t-shirt for men, thanks to a 100% cotton construction and moisture-wicking fabric that helps wearers stay dry and avoid body odor.
Read Full Review: Gildan Men's Crew T-Shirt Multipack Review
Pros
Excellent sweat absorption
Very comfortable fit and collar
Tear-resistant covered shoulder seams
Cons
Occasional loose threads may be seen
Not pre-shrunk, so shrinking may occur with high heat
This crew t-shirt is made using 90% cotton and 10% polyester for its sport grey color and 100% cotton for solid colors, each being manufactured with an ultra-breathable fabric that absorbs moisture well. It is also moisture-wicking, which uses a specialized fabric that draws sweat away from the skin and onto the shirt's top layer. This helps prevent body odor, so we equally like this as a casual dress shirt or undershirt.
Thanks to this t-shirts crew neck design, it is great for layering below a dress shirt. Kudos for coming in a multi-pack of 12 for all-white tees and 5 or 6-packs for single or assorted colors. We like having the flexibility to seek a shirt for virtually any occasion. This shirt's comfort will make it multifunctional, you'll definitely be packing it with your best camping/hiking gear on your next outdoor adventure.
#4 SoundBot SB210 HD Winter Bluetooth Hat
Award: BEST FOR WINTER
WHY WE LIKE IT: This soft kit Bluetooth beanie is a great gift for audiophiles with a built-in microphone and Bluetooth 4.1 to listen to music and hands-free calling.
Read Full Review: SoundBot SB210 HD Review
Pros
Warm and stretchable, comfortable fabric
Up to 7 hours of hands-free calling
One size fits all & more than 15 color options
Cons
Not exactly studio-quality audio
Comfort and fit for this soft knit beanie is very plush and stretchable. A one-size-fits-all design fit accommodates most sized heads. An included Bluetooth headset is easily positioned using hook and loop fasteners, concealed within the fabric and enclosed using velcro with a zipper. It is very easy to remove the headset when it is time to wash.
We love this Bluetooth beanie's longevity, good for up to five hours of music listening and seven hours of hands-free calling using a rechargeable battery. Sound quality is pretty balanced, not too bass or treble heavy. Kudos for coming in more than 15 different colors, from the basic black to indie pink, with enough options to suit all types of personalities. This beanie will come in handy once you're pulling our your best winter boots.
#5 Powerlix Compression Socks
Award: BEST FOR FEET
WHY WE LIKE IT: These compression socks are great for athletes and pregnant women, providing temporary relief to sore muscles and joints with 20-30mm Hg of compression.
Read Full Review: Powerlix Compression Socks Review
Pros
Helps alleviate muscle and joint pain
Soft and well-cushioned blend
Very comfortable to wear
Cons
Limited color options
Not the most breathable fabric
Some people may find top of sock band too tight
These Powerlix compression socks provide a snug and comfortable fit, made using 80% nylon and 20% spandex. It is good enough for 20-30mmHg of compression so it doesn't restrict movement too much. While wearing them it felt neither too tight nor too loose – just right to notice an immediate difference. We like it for helping with poor blood circulation in the calves and alleviating joint pressure pain, especially with pregnant women.
Although these compression socks are comfortable to wear, our only knock is that there is a limited color selection with black and gray as base colors. Consider this more of a utility sock and less of a fashion statement. These are among the best compression socks that we have tried.
#6 Hanes Men's Pullover Ecosmart Fleece Hooded Sweatshirt
Award: BEST OUTWEAR
WHY WE LIKE IT: This is the best men's hooded sweatshirt, thanks to its ultra-comfortable 50% cotton/50% polyester blend and a durable high stitch density fabric.
Read Full Review: Hanes Men's Pullover Ecosmart Fleece Hooded Sweatshirt
Pros
Breathable and lightweight
Comfortable and snug fit
Comes in 12 color options
Cons
Does not come in a multi-pack
Maybe too baggy for some body types
This pullover hoodie fits comfortably in all of the right places, with ribbed cuffs and a loose waistband that fits neither too snug nor too tight. A large front pouch pocket also makes it easy to stow smaller items and keep hands warm.
This hooded sweatshirt is made using 50% cotton and 50% polyester. Although its 9.7 oz fleece is heavy, it is breathable enough not to sweat profusely underneath, even in normal room temperature. Kudos for coming in more than 12 color options from simple blacks and whites to yellows and pale blues, complementing most pants, especially jeans.
#7 Brooks Men's Adrenaline GTS 18
Award: BEST FOR RUNNING
WHY WE LIKE IT: This is one of the best pairs of running shoes thanks to an ultra-lightweight construction and BioMoGo DNA midsole foam for improved stability while running.
Read Full Review: Brooks Adrenaline GTS 18 Review
Pros
Well-cushioned midsole
Some users reported 200KM of run time with no durability issues
Made in the U.S.A.
Cons
Relatively high cost
Grooves attract pebbles and other debris
Only seven color schemes
This pair of running shoes has really strong support, starting with a BioMoGo DNA midsole foam and sock liner that does an excellent job of cushioning, placing less stress on the joints. Its sole also uses hard carbon rubber, which creates a more springy step. We were very impressed with the overall fit, especially at the heel and midfoot.
Like our #2 pick ASICS Men's GEL running shoes, this pair of running shoes come in seven different color combinations, including a bold black/gold/red combo and a more subdued navy, grey, and black scheme. These colors offer a nice and sharp contrast to bright and neutral colored running shorts. If you're taking these on your next hike, don't forget your best tactical pants.
How We Decided
In determining the best clothes apparel to buy, we explored comfort/fit, design, utility/reusability, construction, and aesthetics. Fit and number of available sizes should conform to most body types. The #4 pick SoundBot SB210 HD is a shining example with its one-size-fits-all sizing. All sweatshirts and regular t-shirts are also available in most sizes.
Design is very important. Every little detail counts, such as the ASICS Men's Gel running shoes breathable upper mesh to help prevent overheating and the Soundbot SB210 HD's hook and loop fastening system to position its Bluetooth headset for an optimal listening angle.
Even rubbed cuffs like the Hanes Men's Pullover EcoSmart sweatshirt makes all of the difference in producing a snug fit.
Another consideration is utility/reusability. Two of the picks on our list are running shoes that have been thoroughly pounded in hundreds and hundreds of miles of road work without breaking. The #3 pick Gildan Men's Crew t-shirt also comes in a multi-pack, which can last for years of use without having to replace them.
Lastly, we looked into aesthetics. In addition to looking and feeling good, we like clothing and apparel options that come with multiple colorways and design schemes which makes it good for mixing and matching with as many varied styles of clothing as possible.
Best Clothing and Apparel Buyer's Guide
The Most Important Features to Consider
Comfort/Fit
The best clothing and apparel should wrap to your body like a glove, either by design or by a good number of available sizes. Kudos for products like the #4 pick SoundBot SB210 HD Bluetooth beanie, which offers one-six-fits-all styling.
Design & Aesthetics
Good clothing and apparel design is reflected in the details. One shining example is the Brooks Men's Adrenaline Running shoes with its ingenuous BioMoGo DNA midsole foam, which provides ample cushioning and support. Kudos for coming in several color options, like the ASIC Men's Gel Running Shoes which has more than 10 different colorways, where anyone, regardless of personality, is bound to find a match.
Utility/Reusability
The more a product can be reused, the better. Our recommended running shoes have been rigorously tested to work well on all types of terrain and other pieces of clothing like our #1 pick ARW Carbon Fiber Wallet is made of scratch and wear-proof carbon fiber, offering exceptional value over time.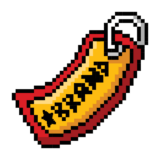 Latest Best Clothing & Apparel in 2023 (September Reviews) Resources