Beyerdynamic DT 1990 Pro Review

Mixed Reviews
The Beyerdynamic DT 1990 Pro headphones are pricy but offer great comfort and sound performance. Ultimately, if you prioritize build quality and a detailed sound signature, these headphones are worth considering, but they lack some key features.
We're reader-supported. $$ from affiliate links finance our mission. Our 'True Score' system independently powers ratings. No sponsored results. Ever. Learn more
What Is Not on the Box
What the brand doesn't always tell you…
our Verdict


The Beyerdynamic DT 1990 Pro offers exceptional build quality, and comfort, making it a great choice for audiophiles seeking high-quality sound reproduction. However, the slightly recessed mids and potentially fatiguing highs may not suit everyone's preferences.
Additionally, while the open-back design enhances the soundstage, its open-back design limits its usability in noisy environments. One of the main drawbacks is that the headphones lack an ANC feature.. Also, like many open-back headphones, they leak sound.
Ideally, the headphones should be used in a quiet room because it also limits its usage outside of quiet settings. The headphones also lack a microphone, and while the earpads are made of quality materials, the headband itself can be a bit tight.
Comfortable for long listening sessions

Excellent build quality and durability

Consistent and clear sound reproduction

The open-back design creates an immersive soundstage
Highs can be fatiguing for some listeners

May be tight on some heads
Wireless Connectivity

Wired
Overview
Released in mid-2016, the Beyerdynamic DT 1990 PRO is a flagship-grade over-the-ear open-back wired audiophile headset that promises a wide soundstage for instrument separation and is targeted towards music enthusiasts.
Just like the highest-rated headphones out there on the market, it features multiple sets of velvet ear pads that are easily replaceable. And similar to the top-rated over-the-ear headphones in the industry today, it comes with two ⅛-inch detachable TRS cables that can easily be replaced in case of damage but don't have any in-line controls.
It also comes with a large waterproof hard case for easy carrying. Unfortunately, it does not have a built-in microphone. It also doesn't have active noise canceling. If you need both ANC and a built-in microphone to pick up calls, our Bowers & Wilkins PX7 review might be worth a look. And if you are looking for a gaming headset, visit our Corsair HS50 review.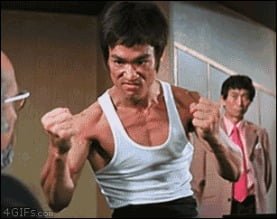 Get the Winner of the Day Direct to Your Inbox
Product Comparison
Beyerdynamic DT 1990 Pro Review

Sennheiser HD 6XX Review
True Score

79

59

Market Context
–

The Sennheiser HD 6XX features a more neutral sound profile compared to the Beyerdynamic DT 1990 PRO, with more accurate and true-to-life audio reproduction. Despite both being open-back headphones, the Sennheiser HD 6XX also sports a much wider overall soundstage compared to the Beyerdynamic DT 1990 PRO headset. However, the Beyerdynamic DT 1990 PRO does have a better and more premium build quality compared to the Sennheiser HD 6XX. And the DT 1990 PRO comes with a waterproof hard case, but the Sennheiser HD 6XX does not.

The Beyerdynamic DT 1990 PRO headphones come with an open-back design, while the Beyerdynamic DT 770 PRO headset features a closed-back design. As a result, the Beyerdynamic DT 1990 PRO headphones have a much wider soundstage when pitted against the Beyerdynamic DT 770 PRO. In addition, the Beyerdynamic DT 1990 PRO sports a slightly more neutral and balanced sound profile compared to the Beyerdynamic DT 770 PRO. However, the 770 doesn't suffer from as much audio leakage as the 1990, thanks to its closed-back design.

The HiFiMan Sundara headset has a much more neutral treble and frequency response compared to the Beyerdynamic DT 1990 PRO headphones. And this is mainly thanks to the HiFiMan Sundara's higher-quality planar magnetic audio drivers, whereas the Beyerdynamic DT 1990 PRO only features dynamic sound drivers. The HiFiMan Sundara also comes with a broader, more comprehensive soundstage compared to the Beyerdynamic DT 1990 PRO headphones. However, the DT 1990 PROs are more breathable than the HiFiMan Sundara.

The Beyerdynamic DT 1990 PRO is the next-generation model of the older Beyerdynamic DT 990 PRO headset, and they both perform very similarly in most regards. However, the Beyerdynamic DT 1990 PRO headphones do come with a replaceable pair of velvet ear pads, whereas the Beyerdynamic DT 990 PRO only comes with a single pair of non-removable velvet ear pads. The Beyerdynamic DT 1990 PRO headset also comes with two detachable audio cables that can easily be replaced, but the 990 PRO only has one fixed wire.

Noise Canceling
Wireless Connectivity
True Wireless
Built-In Microphone
Battery Life
Dig Deeper
–
Read Review →
All Stores

Score Card
We place a 75% weighted value on Expert Test Scores
We place a 25% weighted value on Customer Scores
Any product with a True Score above 70 is a Mixed Reviews
Expert Score Breakdown
Publications with higher Trust Scores are given more weight
Learn More About Over Ear Headphone
Over Ear Headphone Resource Articles
---
Over Ear Headphone Buying Guides
---
Over Ear Headphone Reviews