The best subwoofer allows for crisp and sharp sound at all frequency levels, from deep bass drums to popping vocal performances. Our evaluation focused on the number of watts, construction type, frequency range, and clarity of sound. These must be the top-rated subwoofers that match the best speaker systems.
After more than 15 hours of research, our top pick and best subwoofer go to the Polk Audio PSW10 10″ Powered Subwoofer. Its rocking combination of bass depth/clarity, built-in amplification, and wide frequency range makes it a joy to listen to in small to mid-sized rooms.
Top 7 Best Subwoofers Compared
#1 Polk Audio PSW10 10″ Powered Subwoofer
Award: Top Pick
WHY WE LIKE IT: This 10-inch subwoofer offers crisp, clear sound with excellent bass depth, featuring a built 50-watt RMS amp, Klippel distortion analyzer for lower frequency management, and 100-watt rating. This makes it an excellent choice for small to mid-sized rooms.
Read Full Review: Polk Audio PSW10 Review
Pros
Best Value
100 watts of power
Klippel distortion analyzer to optimize extreme sound levels
Cons
Not ideal for larger studios
So-so 3-year limited warranty
This subwoofer is compact, measuring 14.5" tall, 14" wide, and 15" deep. Bass-heavy sound is very deep with a lack of distortion at higher volumes, including a built-in amplifier to help achieve the highest bass pitch. It also uses a Klippel distortion analyzer to tune voice coil alignment, suspension, and motor structure at the lowest frequencies to produce better sound.
Continuously variable 80-160 Hz crossover and 40-160 Hz (-3dB) frequency response contribute to tones. It includes a 3-way power switch with auto, on, and off modes to avoid having to switch the speakers on and off manually. Its tightly sealed enclosure also does a spectacular job of damping internal waves, which could produce unnecessary resonance. Once you sort your home audio, our best car subwoofer guide has more great options.
#2 Polk Audio PSW505 12″ Powered Subwoofer
Award: Honorable Mention
WHY WE LIKE IT: This 12″ subwoofer delivers powerful and clear notes, sporting 460-watt power, and slotted load vents for clearer bass sound, and voice channel level adjustments for improved spoken clarity. This makes it a top choice for home studios or game rooms with heavy movie watching.
Read Full Review: Polk Audio PSW505 Review
Pros
Slotted load venting
Auto on/off switch
Klippel distortion analyzer
Cons
Lower power load by the amplifier
Ugly appearance
This unit features continuously variable 60-120 Hz crossover and 25-125 Hz frequency response. This healthy frequency range exposes users to a wide range of audible frequencies from 20 Hz (hard bass) to 125 Hz (warm bass), making music and movie sounds enjoyable. A Klippel distortion analyzer also works to optimize performance at extreme noise levels, with even performance across all listening volumes.
Bass levels can be adjusted with a controllable low-pass crossover. A stiff MDF construction with 1-inch thick front baffle and slotted load vents also helps to limit bass distortion with punchy and clear treble. But if you want something bigger, check out the best floor-standing speakers.
#3 BIC America F12 12-Inch 475-Watt Front Firing Powered Subwoofer
Award: Best Bass
WHY WE LIKE IT: This subwoofer produces a full range of bass like a dynamo, hitting 475-watts with a frequency range between 25Hz to 200Hz, output of up to 116dB, and a compact size of 15 by 17 by 18 1/4 inches. This makes it ideal for audio professionals who want to experience high frequencies at rock band levels in home theaters.
Read Full Review: BIC America F12 Review
Pros
25Hz to 200Hz frequency
475 watts of peak power
Above-average five-year parts and labor warranty
Cons
Some users report overheating amplifier plate
Flimsy construction
So-so customer support
Sensitivity on this unit is also rated at 90 dB, which really bring out crisp low-end sound. Front-firing speakers also push the sound out into the room, not downwards towards the floor, which may create more optimal listening positions. Magnetic Shielding also protects nearby TVs and other electronics from having its data/picture disrupted by the subwoofer's electromagnetic field.
Unit is somewhat larger and heavier (42 pounds) than our top picks, at 14.75 by 17.24 by 17 inches, making it a challenge to insert into some end cases. Its design is also polarizing, with a grainy black finish and platinum metallic drivers. This subwoofer comes with 5-year parts and labor warranty with an amplifier warranty of 3 years (parts and labor), one of the best warranties on our list. Speaking of quality audio, that's what you need for the best internet radio.
#4 Sony SACS9 10-Inch Active Subwoofer
Award: Best for Small Living Rooms
WHY WE LIKE IT: This 10-inch subwoofer rocks the senses a 28-200 Hz frequency response range, 115 W output, and compact cabinet dimensions at 11.5 by 16 by 13.5 inches. This makes it a substantial addition for smaller living rooms and home theaters with tight spots to place your subwoofer in. But, is it better than the finest 8-inch subwoofer?
Read Full Review: Sony SACS9
Pros
Crisp sound
28-200 Hz frequency response range
Compact size
Cons
Below average 2-year warranty
Plain looking cabinet and boilerplate
Sound really pops off of this subwoofer, with its Mica Reinforced Cellular (MRC) fiber woofers and built-in amplifier with up to 115 W power output delivering consistent bass. Its construction also minimizes vibrations. Compare this to our best smart speaker.
#5 Bic Acoustech PL-200 II Subwoofer
Award: Best Warranty
WHY WE LIKE IT: This subwoofer is a solid budget subwoofer, with 250 watts of continuous power, 1000W peak for short massive bursts of bass, and a respectable 22Hz – 200Hz frequency range. This makes it a good choice for action movie watching in home theaters that could amplify those gunshots and train explosions with short, powerful bursts.
Read Full Review: Bic Acoustech PL-200 II Review
Pros
250 watts continuous power
Solid 22Hz – 200Hz frequency range
Excellent 5-year electronics and 8-year parts warranty
Cons
On the bulkier side
Flat response from 20 Hz to 70 Hz
Poor for smaller rooms
Its peak power rating of 1000W is the highest on our list, making it an action movie dynamo. A 110dB sensitivity rating maximizes loudness with every 1 watt, compared to averaged sensitivity measurements for 88 dB. With a front-ported design, it is best to place it a minimum of 6 feet away, making it better for 400 square foot plus home movie theaters. Perfect for the best satellite radio for home.
The Bic Acoustech's warranty is the best on the list, with a 5-year warranty on the amplifier and an 8-year warranty on the speakers. For reference, the BIC America carries 5-year parts and labor warranty/3 year amplifier warranty, and the Sony SACS9 carries a 2-year warranty.
#6 Acoustic Audio PSW-10 400 Watt 10-Inch Down Firing Powered Subwoofer
Award: Best Budget
WHY WE LIKE IT: This 10-inch amplifier encourages serious head nodding with 400 watts of peak power, a generous 25Hz-250Hz frequency response, and a built-in digital amplifier. All of the features make it a solid choice for home theater speakers and larger bedrooms with in-wall and in-ceiling setups. It could be a candidate for the top-rated bookshelf speakers, too.
Read Full Review: Acoustic Audio PSW10 Review
Pros
Built-in digital amplifier
400 watts of peak power
Generous 25Hz-250Hz frequency response
Cons
Black ash wood may turn off some users
Some users dispute 400w peak
Distorts at moderate to loud volumes
Its built-in digital amplifier works like a charm, allowing for customized sound using adjustable independent gain/level control and low pass frequency control. Bottom slotted bass ports and a high rigidity PVA treated con also help optimize the bass response, really helps those movie sound effects to pop off the screen.
The unit is also stable even with max volume levels, with gray batting in its ported enclosure to reduce internal sound waves and keep it level while maintaining the same sound quality across different frequencies. For an even better high-volume experience, you might be interested in a 3.1 soundbar or a 5.1 soundbar instead.
#7 Klipsch R-100SW 10″ Subwoofer
Award: Best Amplifier
WHY WE LIKE IT: This 10-inch subwoofer delivers decent performance across the board, led by an all-digital amplifier, 300 watts of peak power, and Injection Molded Graphite woofer cones for super crisp bass. This makes it an excellent choice in watching action movies with its cacophony of explosions and special sound effects.
Read Full Review: Klipsch R-100SW 10″ Subwoofer
Pros
Digital amplifier
Excellent for action movie watching
Cons
Some users reported defective amps
Higher than the average cost
Polarizing design
This unit measures 14.5″ x 12.5″ x 16.4″, making it a solid addition under home theater end cases or as a standalone beside a media center. It is also designed as a front-firing unit, which pushes sound waves out towards the room rather than the floor for better distribution. But, compare the Klipsch Sixes vs Fives for an even more powerful sound distribution.
The frequency response is solid, running 32Hz to 120Hz. For your TV, check out the best soundbar, and for outside audio, read about the best outdoor Bluetooth speakers or the leading bass Bluetooth speakers.
Beginner's Guide to Subwoofers
What Exactly Is a Subwoofer, Anyway?
Subwoofers are specialized pieces of audio equipment that produce sound waves in the lowest frequency range and greatly improve your home audio system's overall sound quality. How a subwoofer functions doesn't differ all that much from other types of speakers, using internal components to produce sound waves in the 20-200Hz frequency response range. How a wireless sub functions is also the same, except the woofer uses Bluetooth or Wi-Fi technology to connect to a central speaker and receive the audio signal.
Where Should I Put My Subwoofer?
Ultimately, your subwoofer placement depends on your own personal preferences, so you may need to try it out in a couple of different locations before finding the right one. However, most audiophiles recommend placing your subwoofer alongside your TV and facing you. You can also place it in a corner to increase bass output.
What's the Difference Between a Subwoofer and Speaker?
Simply put, a subwoofer is a specific type of speaker made to produce bass tones in lower frequency response ranges. As such, it's more useful to compare subwoofers to other types of speakers and speaker components. For example, when you compare woofers vs. tweeters, you'll notice a low-frequency response range for woofers and a high-frequency response range for tweeters. When you compare subwoofers and amplifiers, you'll notice that the subwoofer produces bass sounds while the amplifier acts as a power supply for the sub and associated speakers. You may also need to compare bass tubes and subwoofers. They both serve the same purpose–to produce a bass response–but they utilize different enclosure types to do so.
Understanding Different Parts and Features on a Subwoofer
Like all other types of speakers, a subwoofer is made up of a variety of different internal components that work together to create that thumping bass sound everyone loves. However, you might be asking, what is a "passive radiator" on a subwoofer? Or, what does a driver do anyway? Let's take a look at the different parts of the subwoofer to understand them better:
Cabinet: The housing in which all of the other internal components are held.
Driver: The component responsible for producing and emitting sound waves.
Cone: Another component that aids in sound wave production.
Surround: The housing that keeps the cone in place.
Dust Cap: The piece that covers the internal components, strengthening the cone and keeping dust out.
Voice Coil: The internal component made from copper or aluminum wire that powers the driver.
Basket: The housing made specifically to keep a variety of internal components in place, including the spider, surround, cone, and dust cap.
Spider: Wavy pieces of material that hold the voice coil and cone suspended.
Magnet: The internal component that dictates how the driver moves and produces bass sounds.
Plates: The internal components that keep the magnet in place and maintain its magnetic field.
Passive Radiator: An internal component often found in smaller Bluetooth speakers that amplifies the bass response without extra power.
How Long Does a Subwoofer Last? – In general, you can expect to get anywhere from 5 to 14 years of use out of yours on average. Of course, where your unit falls on this spectrum depends on how well you maintain it, where you've got it installed, and the environment. For example, if your subwoofer is often subjected to extreme temperatures and humidity or you fail to keep it clean, it's not going to last as long as it otherwise would. To explain further, car subwoofers only survive about seven years compared to one installed as part of your home theater system (20 years or more).
How to Choose a Subwoofer
Step 1. Where Are You Placing Your Subwoofer?
One of the first considerations you need to make before purchasing a new subwoofer is where you can install it. On the one hand, you'll want to think about optimal placement for audio performance. On the other hand, you'll want to think about where you actually have the space for a subwoofer. These questions can help you make a decision when comparing ceiling and floor subwoofers. Floor options are easier to install, but ceiling subwoofers can often deliver better sound.
You'll also need to compare wired and wireless subwoofers to determine which is better for your audio setup. Wired subwoofers deliver better audio quality, but wireless subwoofers are much more flexible with installation and user setup.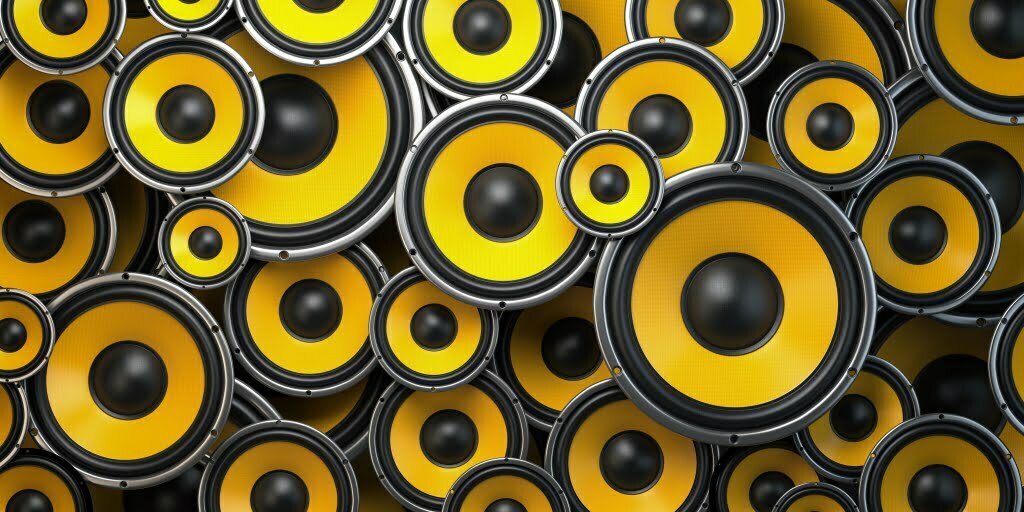 Step 2. What Size Subwoofer Do You Need?
Subwoofers come in four common sizes: 8 inches, 10 inches, 12 inches, and 15 inches. The size you purchase ultimately depends on your available space and your bass response preferences. When you compare 8-inch and 10-inch subwoofers, you'll get a more compact option with the 8-inch and a louder option with the 10-inch. When you compare 10-inch and 12-inch subwoofers, you'll get more accurate bass with the 10-inch and minimal distortion with the 12-inch. When you compare 12-inch and 15-inch subwoofers, you'll get a more crisp bass quality with the 12-inch and a much boomier bass response from the 15-inch.
When it comes to size considerations, you'll also want to compare a single subwoofer and dual subs. A single subwoofer is much easier to install and more affordable, but it typically cannot provide as much power output as dual subs. Plus, having two subwoofers also creates a more immersive audio experience.
Step 3. How Powerful Do You Want Your Subwoofer?
Your subwoofer's power output plays an important role in both maximum volume and the quality of the bass frequency. In general, your subwoofer should offer at least 100 watts of power. However, if you have the budget for it, you'd do better with a subwoofer that offers between 300 and 500 watts of power. Another important consideration is the amount of power your amplifier can handle. At the very least, you should use an amp that can handle as much power output as the maximum output levels of all the speakers connected to it. Ideally, you'd have an amp that can handle double that amount. For example, if all of your speakers and subwoofer have a total power output of 500 watts, you'll ideally purchase an amp with 1000 watts, which is plenty of power for all speakers in the system.
You'll also need to consider how much resistance your subwoofer offers, which is measured in Ohms. Whether you're comparing 2 Ohm and 4 Ohm subwoofers or comparing 4 Ohm and 8 Ohm subwoofers, the basic principle is the same. Subs with lower impedance are louder but have poorer audio quality.
When running subwoofers, having more than two provides mostly diminishing returns. Most people are good with one, the rest are good with two, and going beyond that is for very specific use cases.
Step 4. What Features Do You Need From Your Sub?
The specific features your subwoofer includes can play a huge role in the user experience and overall audio quality. With so many options available on the market today, though, it can get confusing to decipher what features are most important. However, there are a few key features to consider when shopping around for a new sub.
When you compare sealed and ported subwoofers, you'll find that a sealed enclosure gives you a more precise bass range, while ported options give you a louder and more rumbly sound. When you compare dual and single voice coils in subs, you'll find that single options are more limited in terms of wiring configurations, while double options can be wired to match your specs more easily. When you compare front-firing subwoofers and down-firing subwoofers, you'll get the same bass sound, but you'll need to be more aware of where you install the sub. When you compare square and round subwoofers, you'll find that square options are more durable and consistent, while round options offer better sound quality overall. When you compare shallow mount and regular mount subwoofers, you'll find that you may save space with a shallow mount, but you'll get better audio quality out of a regular mount. When you compare low-level and high-level input subwoofers, you'll find that they offer the same experience but require different inputs based on the encoding channels available in your media.
You'll also need to understand how passive and active subwoofers are different. The main difference between the two comes into play when you look at power sources. Passive subwoofers require an external power supply to run properly, like a receiver or amp. An active subwoofer, also called a powered subwoofer, includes a built-in power supply and is easier to install.
Step 5. How Much Should You Expect to Spend on a Subwoofer?
Generally speaking, between $100 and $500 is a reasonable price range for a powerful subwoofer. However, there are options that lie on either end of this price range. Like other speakers, the amount you pay for subwoofers depends on things like build quality, audio quality, size, and power output. Larger and louder subs will always cost more. Similarly, subs from premium brands will also cost you a premium, but they will sound much better than subs at a more affordable price point.
Types of Subwoofers
Subwoofers by Size
18 Inch Subwoofers
15 Inch Subwoofers
6.5 Inch Subwoofers
Subwoofers by Use
Studio Subwoofer
Outdoor Subwoofers
DJ Subwoofers
In-Wall Subwoofers
Subwoofer for Music
Subwoofers by Feature
Powered Subwoofers
Budget Subwoofers
Competition Subwoofers
Compact Subwoofer
Subwoofer Amps
Wireless Subwoofers
Shallow Subwoofer
Free Air Subwoofers
Subwoofer Boxes
SPL Subwoofers
SQ Subwoofers
Accessories and Combos for Subwoofers
Amps for Subs
Subwoofer Cables
Sub and Amp Combos
Sub Boxes for Deep Bass
Top Subwoofer Brands
Kicker Subwoofers
Skar Subwoofers
Klipsch Subwoofers
Owning a Subwoofer
Setting Up a Subwoofer
Installing your dedicated subwoofer is one of the most important things you can do to ensure you get reliable and powerful sound quality out of your sub from day one. First, you'll need to understand the proper way of wiring a subwoofer. This includes knowing the right gauge of wire for your sub, how to wire a subwoofer with dual voice coils, and how to wire a subwoofer with no amp.
After installation, there will also be a short breaking-in period with your new sub. During this time, you'll have plenty of opportunities to adjust your subwoofer to match your listening preferences. During this time, you can figure out if your subwoofer should be phase 0 or 180 and whether you need to bridge your subwoofer with another one for fuller sound quality.
Take care when wiring your own subwoofer when working with electrical wiring in your car. Incorrect wiring can cause shorts and damage to your equipment.
Connecting a Subwoofer
Whether you're connecting your subwoofer to speakers or connecting your subwoofer to home stereo systems, it's important to understand what you're doing to ensure you can get up and running with minimal problems. Fortunately, most manufacturers include comprehensive instructions you can follow, and most modern speakers include a dedicated port specifically for subwoofers.
There are some advanced scenarios that will need a bit more know-how, though. If you're setting up a more advanced audio system, be sure you know how to connect subwoofers to receivers, how to connect subwoofers to a receiver with no sub output, and how to connect subwoofers to an amp.
Properly Tuning a Subwoofer
After you've installed your subwoofer and connected it to your sound system, you'll want to go through the tuning process to ensure you're getting the best sound possible. For the most part, this is a largely subjective and experimental process. The best way to go about it is to play some bass-heavy music and adjust the phase and resonant dials on the sub until you find what sounds right for your space and your individual preferences. If you want to get deeper bass from your subwoofer or boost the volume of your subwoofer, consider placing it in a corner and directly facing you. If this doesn't work, you may need to consider a larger sub that is capable of outputting more.
Testing Your Subwoofer
The easiest way to test your subwoofer is by simply turning it on and playing some music or movie audio. This way, you can quickly determine if the sub is working properly and provide the low frequencies you need. We recommend testing the sub with music and other audio content you regularly consume. As such, you can configure the sub to match your tastes for your favorite audio content.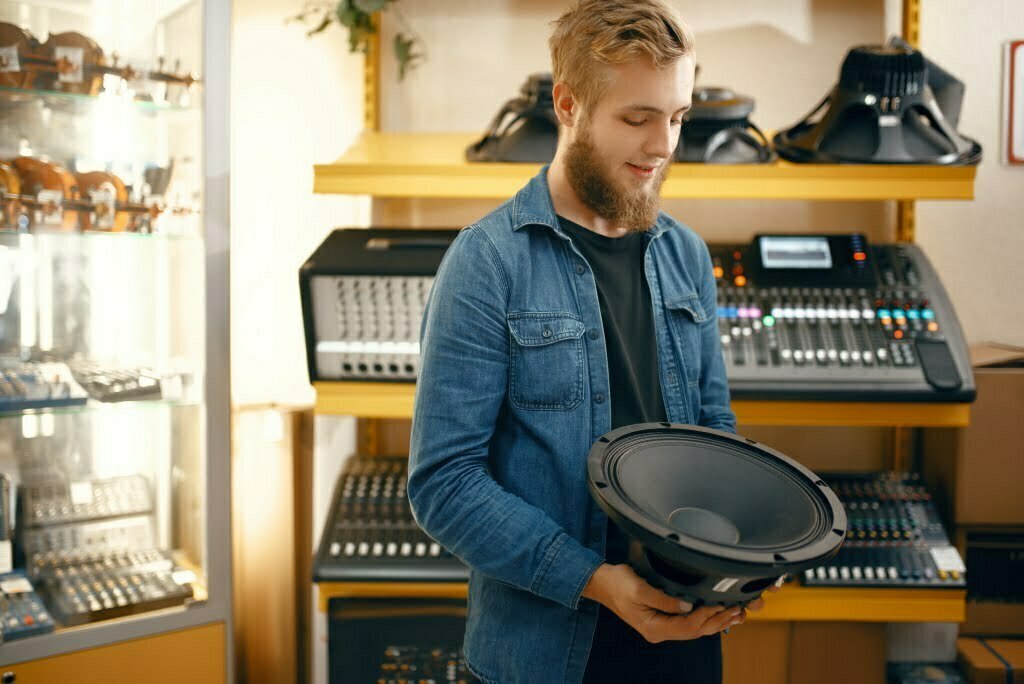 Cleaning Your Subwoofer
Keeping your sub clean is a relatively simple and hassle-free process. For the most part, you can wipe the sub free of dust with a micro-fiber cloth at least once a week. However, if you notice fingerprints or other messes on your subwoofer, you can wipe it down with a damp cloth. If you want a more thorough cleaning solution, make sure you know what material your subwoofer is made out of, and then choose a cleaning product that won't damage that material.
Troubleshooting Your Subwoofer
There is a wide range of problems that can happen with your subwoofer while you use it. Many of these problems can come from improper installation, use, or maintenance, which is why it's always important to know what you're doing before you do it.
Knowing how to troubleshoot your dedicated subwoofer is an invaluable skill that can save you time and money in the long run. Knowing if your subwoofer is blown can help determine whether you need serious repairs. Figuring out why your subwoofer sounds very weak can help you make small adjustments to avoid costly repairs. Understanding why your subwoofer is not functioning can lead you to the right solution. Finally, if your sub pops when powered on, your sub makes noise when powered on, or your subwoofer keeps rattling, knowing the differences between those noises can help you pinpoint your way forward more easily.
Repairing Your Subwoofer
If you're feeling handy, you can even repair some common subwoofer problems on your own with the right knowledge. Repairing a blown subwoofer could be as simple as replacing the voice coil. Repairing the voice coil on your subwoofer requires some more involved work but is simple enough to learn. Fixing a subwoofer that makes no sound may just involve checking connections and configuration. Repairing a ripped sub cone is also an involved process, but if you know how to open gadgets up, take them apart, and put them back together, the process is really simple. All in all, knowing how to repair your subwoofer can save you tons of money in the long run.