You might not think too much about it, but figuring out what kind of case you want for your phone is am important decision. Do you want rugged protection or do you prefer style? Maybe you want more battery life? Well whatever you want, here's a helpful rundown on some cases that offer several benefits for your Samsung Galaxy S4. We've included everything from battery cases, slim folios and more! These are some of the best cell phone cases for Samsung phones.
15. ExoGear ExoLife Rechargeable Battery Case
As the thinnest and lightest battery case in the world for the Samsung Galaxy S4, the ExoLife not only charges the phone's battery but its sleek polycarbonate hardshell case provides protection against drops and scratches. Thanks to its 2,600mA batter, you can almost double the battery life for only $79.95. If you have a Samsung Galaxy S5, you may want to check out the best Samsung galaxy S5 cases.
14. CCM Juice Pack Battery Case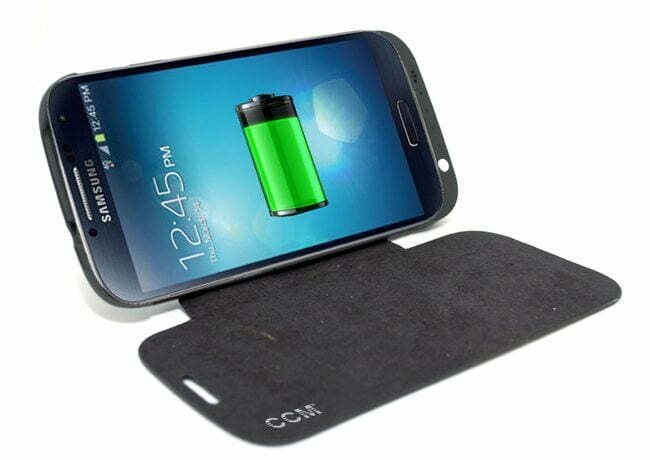 Juice up your phone's talk time with the CCM Juice Pack Battery Case that extends the battery life for hours at a time thanks to its 3200 mAh battery. Its integrated LED status indicator tells you exactly how much juice is left, while its slim fitting and nearly weightless design doesn't add bulk.
13. Samsung S-View Flip Cover Folio Case
The S-View case has an interactive viewing window on the front allowing you to see important information on your phone without opening the case. With a display window for seeing data, time, and battery notifications, and the ability to receive and reject calls without opening the case, making it very convenient for many at only $18.99 from Amazon.
12. Belkin Slim-Fit Armband Case
For those who are active, this Belkin Slim-Fit Armband Case is perfect to carry your Galaxy S4 around. For $34.99  the case is lightweight and comfortable and will stay out of your way and remain securely around your arm so you can focus on your workout, not your device. Its stretchy neoprene material is breathable and hand-washable.
11. Tech21 D3O Impact Mesh Case
This case is integrated with D3O technology, which is a patented protective material that combines impact protection and high-performance shock absorption to protect your electronic device. It's actually the same revolutionary technology is used by the US Special Forces and Ministry of Defense, as well as in sports like  motorcycling and skiing. Get yours for $29.96 at Amazon.
10. Speck SmartFlex Card Case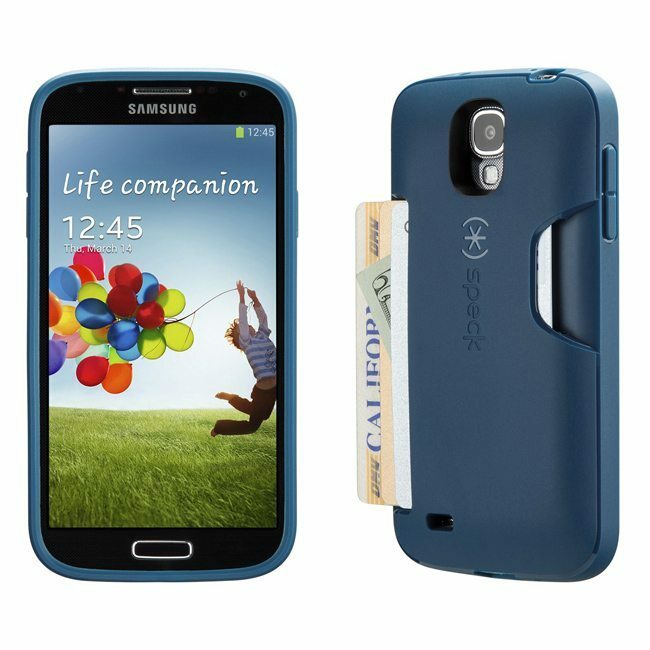 You not only get protection with the Speck SmartFlex Card Case, but you don't have to carry a wallet since it lets you carry up to 3 cards securely in its side-loading card slot. It features a protective layer that separates your cards from your phone to prevent scraping. Then you just easily push cards out from the slot when you need them. At only $39.95, it's a great price for a case and a wallet!
9. PureGear Folio with Kickstand Case
The PureGear Folio with Kickstand Case is more than just a case since it provides a convenient kickstand for great viewing AND inner slots for ID and credit cards, all the while protecting your phone from drops and scratches. It comes in a variety of colors like pink, gray, blue and black and sells for $39.99.
8. PureGear Retro Game Cases
A protective case with some added fun is what you get with PureGear Retro Game Cases. You'll be able to play old school retro gaming fun in three different styles: Amazing, Groovy and Undecided. Each one features a cool little game that will keep you entertained while it protects your Galaxy S4. Each case is $29.99.
7. PureGear DualTek Extreme Shock Case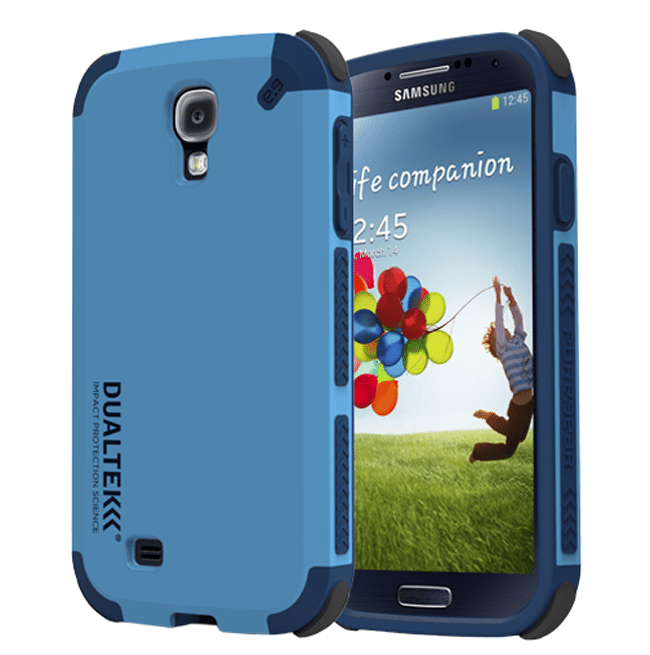 For those who need heavy duty protection look no farther than the PureGear DualTek Extreme Shock Case hat features shock absorbing corner impact protection that controls shock by isolating vibration. It features durable layered materials that combine combine strength, toughness and flex for $34.99 and comes in a variety of colors.
6. Otterbox Commuter Series Case
If you live an active lifestyle then you'll want to get the Otterbox Commuter Series Case for your Galaxy S4 since it withstands bumps and shock, while sliding easily in and out of pockets for quick and convenient access. It features a two layer layout that's slim and sleek while providing you with impressive protection for highly-connected living. Get one now for $34.95 in numerous color options.
5. iSkin Claro Clearly Protected Case
The see-through iSkin Claro Clearly Protected Case provides hybrid protection, combining a rigid impact-resistant core with a soft shock-absorbing exterior for protection that's ultra-clear yet amazingly durable. It comes in three color options and sells for $29.99.
4. elago G5 Breathe Case
Protect your phone in style with the elago G5 Breathe Case that was molded to fit perfectly and allows easy, full access to all button on your phone. The case's design allows you to use your phone as if there was nothing attached to it at all; remove it from your pocket or purse with no hassle! It's available from Amazon for only $8.98 in various colors.
3. WorkMate Evolution Orange Extra Protective Case
The WorkMate Evolution Orange Extra Protective Case has an integrated tri-material PC/TPU/silicone design for ultimate shock absorbency and is constructed with rubberised impact absorbing corners, anti-slip stability pads and textured panels for advanced grip. Get one now for $29.99.
2. Spigen SGP10279 Slim Wallet Folio Case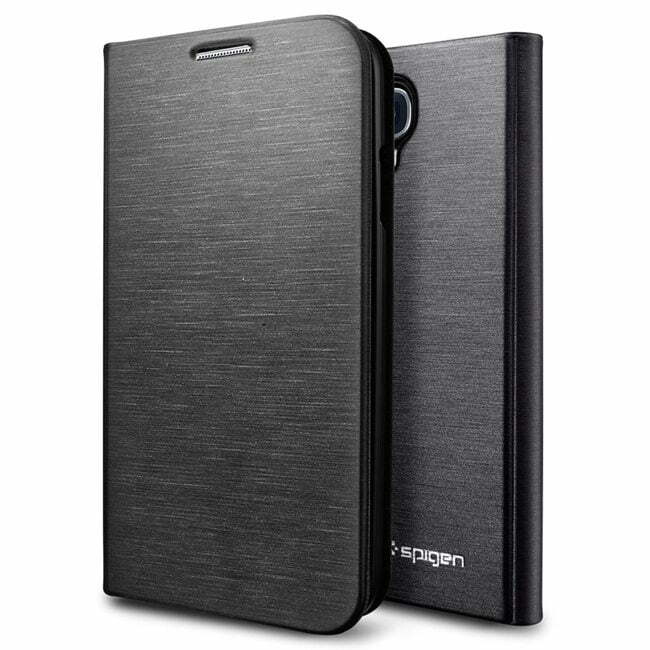 Made for the style conscious in mind, the Spigen SGP10279 Slim Wallet Folio Case features a metallic pattern material and a soft microfiber chamude interior. The thin, form-fitted design does not add bulk and keeps the Galaxy S4 lightweight. The case utilizes a polycarbonate hard frame to protect the entire phone from external impacts. Get the professional looking case for $34.99 from Amazon.
1. Otterbox Defender Series Case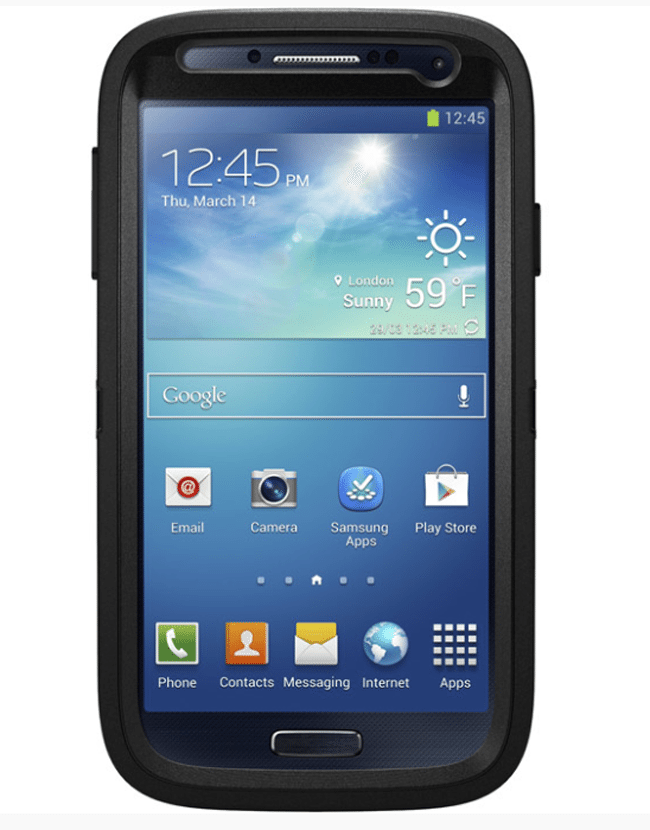 Get ultimate protection for you Galaxy S4 with the Otterbox Defender Series Case that comes in numerous colors for $49.95. It features a multi-layer protective coating that provides rugged protection from everything. It also has a screen protector is built into the case to prevent scratches and scrapes to the glass display