As the technology behind the best projector in 2016 continues to improve year in and year out, consumers in the market might be left scratching their heads, asking: what do I need to know to make the best choice?
There are wide variety of projectors, all of which offer their own benefits and drawbacks.  Some are geared towards business use, while some are designed to be used for a home theater or gaming. Fold in the types of projector technology (DLP, LcOS, LCD), a whole mess of specs (brightness, color depth, fan noise, latency, bulb life, maintenance, etc) and it's any wonder how one decides on the right projector.
Fortunately, we've done the hard work for you and everything you need to know about the best projectors for 2016 is just a read away.
Best Projector 2016
| | | | | | |
| --- | --- | --- | --- | --- | --- |
| | Epson Home Cinema 1440 | Sony VPL-HW65ES | BenQ HT4050 | Optoma HD28DSE | Acer H6517ST |
| Rank | #1 – Editor's Choice | #2 | #3 | #4 | #5 |
| Amazon Rating | | | Not Yet Rated | | |
| Full HD | | | | | |
| 120hz Refresh Rates | | | | | |
| 3D Capable | | | | | |
| Short Throw | | | | | |
| Display Size | 49.7″ to 300.5″ | 39.5″ to 300.7″ | 29" to 300" | 41″ to 305″ | 44.1″ – 297.4″ |
| Technology | LCD | LcOS | DLP | DLP | DLP |
| Lumens | 4,400 | 1,800 | 2,000 | 3,000 | 3,000 |
| Contrast Ratio | 10,000:1 | 120,000:1 | 10,000:1 | 30,000:1 | 10,000:1 |
| HDMI Inputs | 2 | 2 | 2 | 2 | 2 |
| Price | $1,699 | $3,998 | $1,434 | $749 | $699 |
| | Buy Now | Buy Now | Buy Now | Buy Now | Buy Now |
#1 Pick

Epson Home Cinema 1440
On its own, the specs of the Epson Home Cinema 1440 might be enough to sell you on it without even asking twice. Most of what you get is fairly standard, but where 1440 really stands out is in its staggering 4400-lumen rated display capabilities.
Read More: Epson Home Cinema PowerLite 1440 review
This makes it the perfect pick for anyone who prefers to watch more of their media content during the daylight hours (read: sporting events and midday video game sessions), as well as giving you the maximum possible color representation when all the lights are turned down low for an incomparable home theater experience. For these reasons, we're naming this our best home theater projector.
#2 Pick

 Sony VPL-HW65ES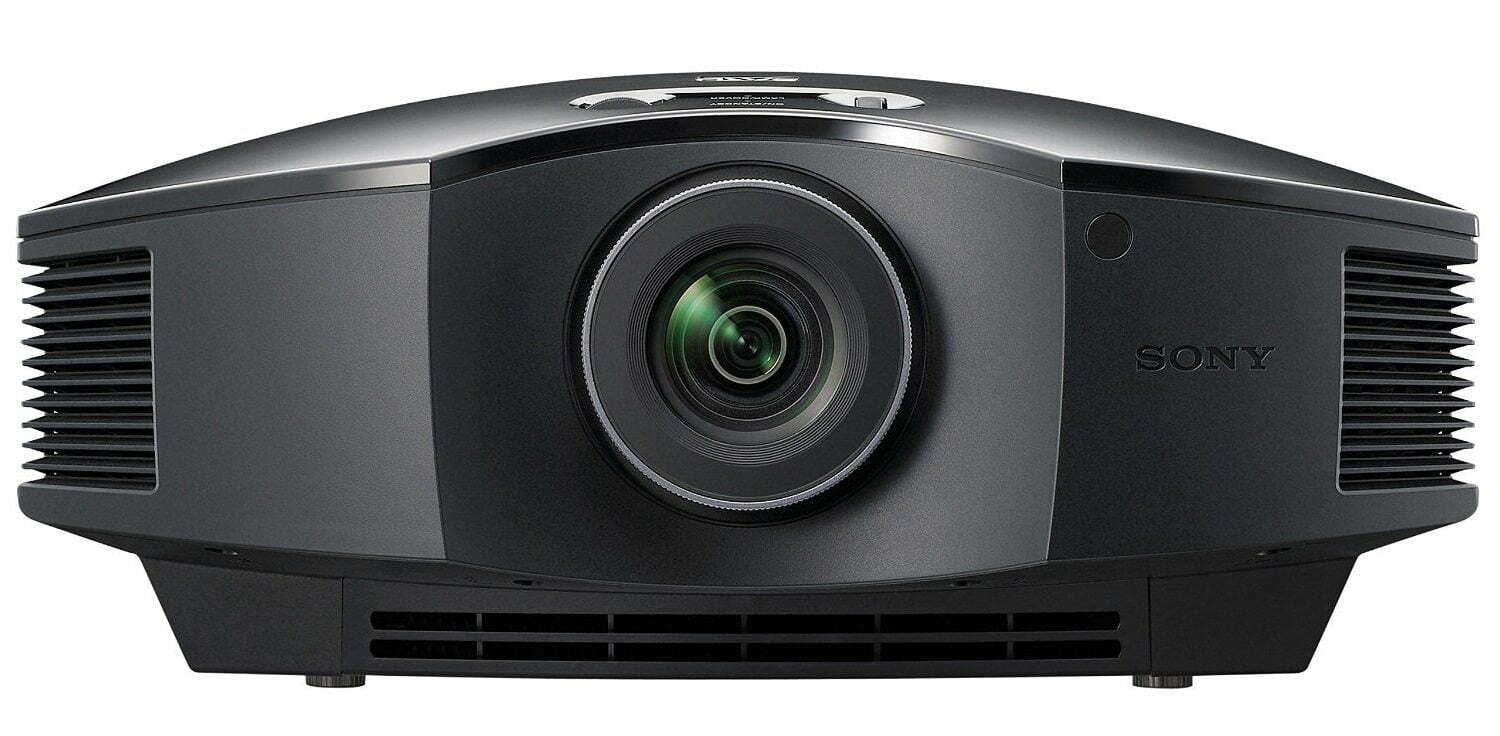 Just looking at the shell of Sony's latest HD projector, and you can tell this is a device that means serious business. What the VPL-HW65ES lacks in sexy marketing, it more than makes up for in its absolutely staggering 120,000:1 contrast ratio that blows any competition in the space clear out of anyone's living room.
Read More: Sony VPL-HW40ES Projector Review
The VPL is perfect for gamers with an input lag of just 21ms, which, while it may not measure up to other LED screens out there, still leads the projector market as one of the fastest LCoS projectors around. This is our best projector for gaming of the ones we researched.
BenQ is a rock in the home theater industry, and the latest HT4050 projector from the company continues that legacy with an entry-level cost that won't break the bank by the time you hit the checkout counter.
Read: BenQ HT4050 Review
At $1,399 retail, the pricetag of the BenQ HT4050 carries with it a refined picture, one that exudes deep, rich, blacks, a stellar contrast ratio, and 2000 lumen brightness rating. This may not make it one of the most powerful projectors on this list, but the HT4050 is still a solid pick for anyone who wants a projector priced right in the middle, but all the features you'd expect from an entry at least three times the cost.
#4 Pick

 Optoma HD28DSE
The HD28DSE makes it on to this list not only for its extreme portability (at stock the projector measures in at a feather-light 5.7lbs), but also for its consistent performance in dozens of different lighting situations. 100% brightness uniformity is hard to achieve for most projectors, but then again, the HD28DSE isn't like most projectors.
Read: Optoma HD28DSE 3D Projector Review
In research from several different respected outlets, the Optoma was able to achieve a brightness uniformity of nearly 90%, with only a slight gap in picture quality that appeared around the outermost edges of the picture. At just $1,599, this makes it a must buy who demands the most even, well-rounded viewing experience out of their next projector.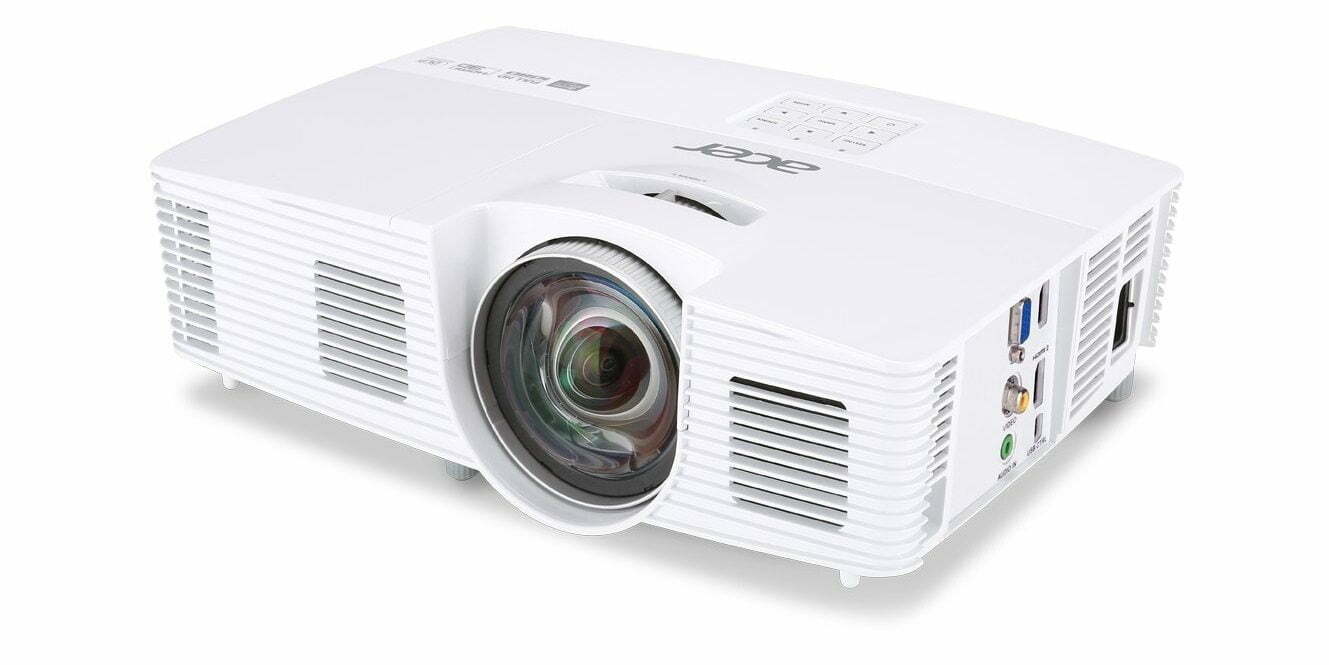 Of course, no projector list would be complete without a short-throw model to mix things up. Not everyone has the luxury of more than six feet of space between their couch and their screen, which is why short-throw lenses like those found on the Acer H6517ST are perfect for the home theater connoisseur who might be a little more cramped than the rest.
Read More: Acer H6517ST Projector Review
The H6517ST squeaks in at the bottom of our list because while it's got a spectacular throw distance to get to the maximum picture size (just 9 feet of space is necessary for the full 300″ experience), its contrast ratio and bulb life could be slightly better, considering the sticker price.
Key Factors to a Good Projector
When you're in the market for your first projector, you're going to want to keep an eye on three key features: bulb longevity, the different resolutions the projector is capable of displaying, and a high lumen rating.
The first is measured in what's known as "bulb hours". These are important because bulbs will only last a certain amount of time before they eventually start to lose some of their luster, and the longer a bulb is rated to last, the longer you'll be able to enjoy your content while it's looking its very best. On average, a good bulb hour length is anywhere from 10 – 20,000 hours, depending on the type of technology your projector uses to display an image. Replacing a bulb can cost anywhere from $60 up to $250 depending on the model of the projector you eventually choose.
Next, there's the lumen rating. Lumen ratings measure the absolute maximum brightness you can expect out of the projector, a key component for anyone who plans to do the majority of their watching during the day when it may be harder to see darker movies or all the details you need to in your games. 1000 lumens is the sweet spot for night watching, while you'll want something a little closer to 4000 lumens if your projector screen is near a window or experiences a lot of glare while the sun is still in the sky.
Read: Best Projector Under $1000
Last, always make sure your projector is capable of handling at least 1080p resolution, as 720p doesn't scale well with the types of image sizes that standard projectors are capable of putting out. 4K projectors have begun making a splash on the scene as of late, but they're priced so far beyond what you'd pay for a 1080p that it's already obvious which one is which.
Common Mistakes to Avoid
If you can, do your best not to think about price as the end-all be-all factor in which projector you ultimately decide to go with. Projectors are a hefty investment upfront, but their utility, portability, and longevity is simply unmatched by any other display technology on the market today.
Next, always remember to carefully measure out the space you plan to project in before buying your next projector. If you need to project in a space that's less than six-feet from where the projector will be mounted to where the screen sits, you'll have to invest in a short-throw model over a regular long-throw. Calculating the exact distance you'll need to get the picture size you want out of your projector is easy if you use the tool provided here.
Features to Look For
Display Resolution
All the projectors in this list have the ability to display in full 1080p HD, but when you're buying for yourself, be wary of any prices that seem a little too good to be true.
Whenever a lower price is attached to a nicer model, this usually means it tops out at 720p, a resolution that can look downright pixelated at image sizes any greater than 60″ across.
Display Technology
The four different bulb types to look for on your projector are LED, LCD, DLP, and LCoS.
LED is one of the most common lighting solutions you'll find on this list, which uses three separate diodes (red, green, and blue) to project a complete image. LED is preferred for its clarity, as well as contrast ratios which provide deeper blacks unlike anything else out there.
Liquid crystal on silicon, or LCoS for short, combines both mirrors and an RGB color wheel display element to create the final picture.
Last, there's DLP, which is the most ancient of the bunch. DLP uses standard mirrors and light to reflect the image through the lens, which makes it far and away the cheapest option, but also the one that suffers the most when there is ambient light or the room is naturally lit during the day.
Throw Distance
Always, always, always measure your throw distance before buying a projector.
For example: a standard HD projector without a "short-throw" lens will need about 6 feet of distance at least to display a picture larger than 80″ wide, although how these numbers match up will inevitably depend on the model of projector you go with.  Make sure to use a calculator like the one found here before deciding which throw distance is right for you.
Mounting Position
In almost all seating scenarios, whether it be your living room or the garage, you're going to want to be sure you have a space to mount the projector in a way that the light isn't obstructed when people get up to grab a drink or answer the door.
The best possible configuration for this is to mount the projector somewhere high up, either from the ceiling or on the wall behind your couch. This way, the light from the projector won't shine in anyone's face when they're passing through, and the view of the content won't be ruined in case someone has to walk in front of the picture.
Most projectors come with the option to do what's called "keystoning", where the picture can be pinched up or down to account for the angling of your projector's mounting scheme. This way the projector always fills up your screen completely, with no black edges left on the side.
Fan Noise
One thing that not many potential projector buyers think about before making their final decision is the amount of noise you can expect the unit's fan to make.
The bulbs in projectors run very hot, which means they need a hefty cooling system to keep them from frying out. The fan noise on any projector is measured in decibels (db), and you should always make sure to find out if the db rating is quiet enough that your stereo system will be able to effectively drown it out.
Business vs. Home Theater
Although all the projectors we've listed here are made for home theater applications through and through, some people can get confused on the differences between projectors made for regular media content, and those made to display presentations from your laptop down at the office.
Whenever you buy a projector, always remember to check whether or not it's rated for home theater or business use first.
So Which Projector is Right For You?

If you're strictly looking for as much brightness as you can get for the best day-watching experience, the Epson 1440's lumen ratio simply can't be beat. If you're after picture quality, the Sony is the best in its class, And for smaller living rooms, the Acer is a great short throw that won't break the bank.
Whether a 70″ flatscreen still isn't big enough for your next big Super Bowl party or you just want to be blown away every time you watch a new movie, the best projectors for 2016 are sure to make anyone feel like they're getting the full movie theater experience right from the comfort of their own home.