Since we use what seems like dozens of digital passwords in our daily lives, our need for strong password management solutions has only grown. If you are on the look out for the best password manager for Mac system, take a look at these options. Also, get yourself the best antivirus software. But for general apps, explore our best software apps guide.
Note: Password managers update often to keep up with security needs. Always download the latest version of the software! And for the organization and security of your online accounts, you might also be interested in looking at our review of 10 Chrome password managers for Mac.
1. 1Password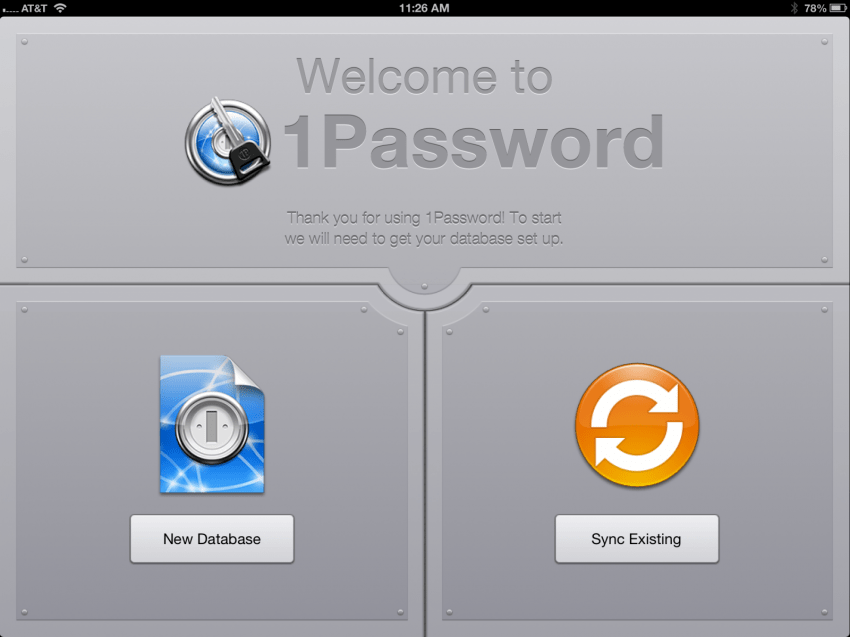 1Password is one of the best password manager options for compatibility across nearly every device and every OS, making it ideal for juggling multiple desktops and phones (which you can do via Dropbox sharing or Wi-Fi connections). It creates a local file on a particular device that stores encrypted passwords for you and can handle secure sharing, password generation, and more. It's a great choice for small businesses or total home protection, but you won't find any cloud-based password protection, so it may not be the best option for multiple employees. Prices start at around $50. For your personal security, you may want to take a look at the best free antivirus software tools for mac too.
---
2. LastPass
Unlike 1Password, LastPass does offer cloud support for your multiple passwords, which makes it easier to manage via multiple devices, since all your passwords are saved via the LastPass servers and can be accessed over the Web. On one hand, this makes calling up your passwords very easy even if your own computer crashes. On the other hand, you have to trust the security of LastPass servers with your information. LastPass encrypts the passwords as best it can to prevent problems. LastPass will cost you $12 per year to use with its basic service, but there are several different tiers. And speaking of cost management, you may want an app for your Mac that covers all the bases, which is why you should check out some of the best budgeting software apps for mac that are available this year.
---
3. Keeper for Mac
The Keeper password manager for Mac uses 256-bit AES encryption to store your passwords and logins as needed. You pick a master password to log into the program, and from there you can tweak a variety of security functions, managing profiles for each of your separate logins. Basic functions for Keeper cost a one-time fee of $10 for one account, making this one of the best options to use if you want to save money but still have appropriate password protection at home. If you like working with some good music, which music app do you use? Feel free to get a new one by exploring our best Android apps for music guide.
---
4. KeePass
Suppose you've had enough of these simple password managers: They may be family or business-friendly, but you are one of the elite, a computer master, and you want options…preferably very cheap options, because you spent all your money on a new monitor last month. Then consider using KeePass, the free, open-source password manager that allows you a lot more control over the basics of password management. It incorporates AES and Twofish algorithms, and is OSI certified.
---
5. OneSafe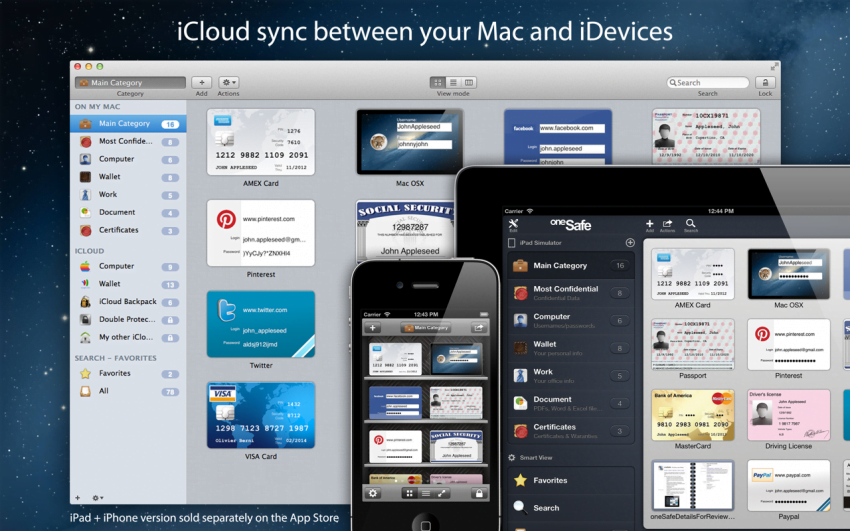 The app oneSafe let's you save all sorts of sensitive information, including logins, ID numbers, pictures, files, bank account numbers…the whole list. You can create customized templates for each password or login profile, and use iCloud to sync content between your Apple devices (Dropbox syncing is also supported). oneSafe offers a lot of great basics in a very Mac-appropriate, elegant interface, and it is notably affordable at $19.99. With your finances safe, you may want to also consider the best personal finance software for Mac.
---
6. Dashlane
Dashlane is a strong contender that gives you good password management options without over or underwhelming you with extras. The interface, with its simple but informative design, is one of the best features, especially if you want to see how good your passwords are and what their status is at any given time. If you want extra-easy password management in a family setting, it's hard to get better than this – and the free basic package is difficult to beat, too. Other security apps that are free can be found on our review on 10 of the best free Mac apps too.
---
7. SplashID
SplashID has a lot of experience with its decade of offering password management features, which may give it an edge if you prefer companies that have been in business for a while and know what they're doing. SplashID has also updated its offerings with cloud services, automatic backups, file attachment options, and secure sharing. The basic service is free, but this business-friendly app requires monthly fees if you want to upgrade it. To keep your computer safe overall, you may want to also look at some of the best antivirus apps for Mac.
---
8. pwSafe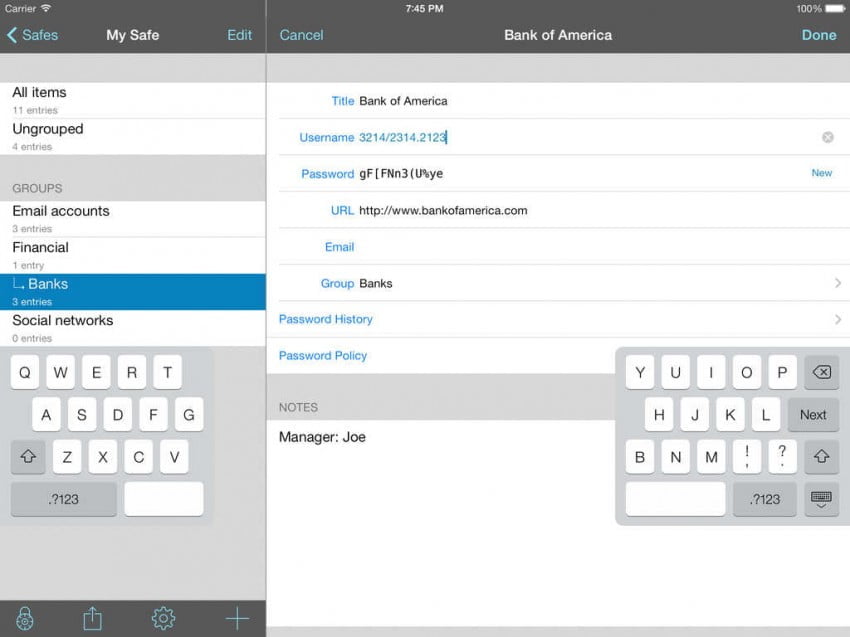 If you want a password manager Mac-ready, pwSafe may be for you. pwSafe uses iCloud to sync with iOS across all systems. It can automatically general passwords, let you view your password history, and offers the typical profile creation/organization for all your logins. It also offers support for hard copy print if you want to keep a backup page handy, and is optimized for VoiceOver, Unicode, TouchID and other Apple features. You can get it for $10.
Related Articles: