Put simply, the best noise-cancelling headphones perform two functions really well: they accurately reproduce the original audio source and isolate and reduce outside noise. If noise reduction is important to you, read on. When you're ready to look for more headphone options, then visit our best headphones list.
Pretty straightforward, right?
But in reality, it takes an appreciable amount of extra technology and materials to make headsets both hi-fi and sequestered from external sound waves – which is why noise-canceling headphones and not earbuds tend to cost more – yet provide one of the most immersive sound experiences. Once you have the best pair of noise-canceling headphones, you won't ever go back.
Let's take a look at our top five so you can make the best audio purchase decision for your money. By the end of this list, you're guaranteed to find a pair of ANC headphones that work for you.
Best Noise Cancelling Headphones
| | | | | | |
| --- | --- | --- | --- | --- | --- |
| | | | | | |
| | Bose QuietComfort 25 Noise Cancelling Headphones | Bose QuietComfort 20i Noise Cancelling Headphones | PSB M4U 2 Noise Cancelling Headphones | Sennheiser Momentum 2.0 Noise Cancelling Headphones | Beats Executive Wire Noise Cancelling Headphones |
| Amazon Rating | | | | | |
| Rank | #1 – Editor's Choice | #2 – Best in Ear Noise Cancelling Headphones | #3 – Best Battery Noise Cancelling Headphones | #4 – Best Wireless Noise Cancelling Headphones | #5 – Best Budget Noise Cancelling Headphones |
| Style | Over-ear | In-ear | Circumaural | Circumaural | Over-ear |
| Weight | 6.9 oz. | 1.55 oz. | 12.8 oz. | 6.7 oz. | 12 oz. |
| Battery | 1 AAA | Rechargeable | 2 AAA | Rechargeable | 2 AAA |
| Cord | in-line controls, call capabilities for Apple devices | in-line mic, option for iOS compatibility | in-line mic for iOS | N/A | in-line mic and controls |
| Battery Life | 35 hours | 16 hours | 60 hours | 22 hours | 25 hours |
| Price | $300 | $250 | $299 | $500 | $175 |
| | Buy Now | Buy Now | Buy Now | Buy Now | Buy Now |
#1 Pick 

Bose QuietComfort 25 Active Noise Canceling Headphones
Price: $299.95 | Read Full Review: Bose QuietComfort 25 Noise Cancelling Review
WHY IT'S A TOP PICK: The best comfort and sound anywhere near this price.
Note: the Bose QC35s ($349.95) is now available, a wireless updated version of these that work with the iPhone 7.
Bose consistently produces great sound waves, these are some of the best noise-canceling headphones to be found. An upgrade in every way from the previous QuietComfort models, you will be hard-pressed to find better noise cancellations on the market. It also includes Active EQ and TriPort tech, which are modes to boost your bass and pump up your music a bit. The model is designed to work particularly well with Apple devices. If you want to get some headphones for your child, then you need to read our best kids headphones.
This headset also has those classic over-ear Bose earcups, which people tend to either love or hate. They are a bit weighty, but the padding is smooth compared to cheaper models. Also, note that companies tackle the power question in different ways when it comes to cancelling noise: For this Bose model, you will need an AAA battery to operate the system. If you want to compare this to another Bose model on the market, take a look at the QuietComfort 35 or the QuietComfort 35 II to compare. If you can't quite afford the QC35II yet, read on for more options.
#2 Pick 

Bose QuietComfort 20i
Price: $249 | Read Full Review: Bose QuietComfort 20 Noise-Canceling In-Ear Review
WHY IT'S A TOP PICK: In-ear headphones with real, effective noise cancellation.
Two Bose headphones in a row! But this is a very different creature from our first over-ear model. Here is one of those rare examples of earbuds that also feature active noise canceling technology. Obviously, if you don't like the weight of fine over-ear headphone cups then this is one of the best (and more affordable) options for you. It comes with multiple modes, comfy silicone tips, and an inline mic/remote.
The battery this time around is lithium-ion, so you'll need to recharge it when it starts dying. Also, remember they are in-ear headphones, so the noise seal may not be quite as top-notch as it would with full ear cups to work with, which is why you'll also want to look into the finest closed-back headphones, too. We pick these as our best noise-cancelling headphones for under $300. If your heart is set on true wireless over-the-ear headphones, take a look at Jabra Elite 85h to compare.
#3 Pick 

PSB M4U 2 Noise Cancelling Headphones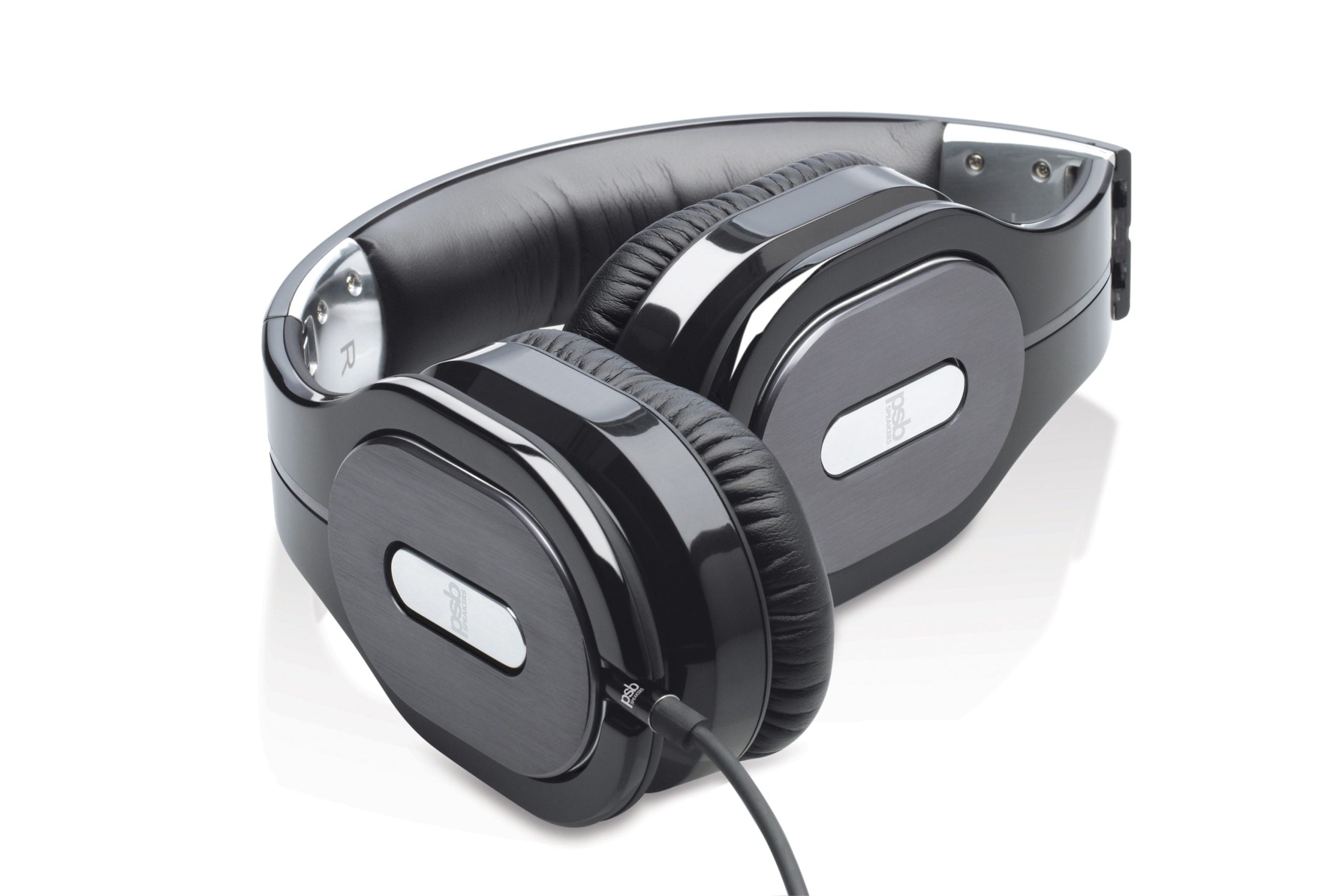 Price: $299
WHY IT'S A TOP PICK: Excellent travel features and all-around strong functionality.
These solid noise-cancelling headphones take us away from the Bose world and provide a new style with some of the best cancellation features around. In addition to inline controls and multiple modes, this PSB model also has a setting you can switch on that pauses your song and turns off noise cancellation at the same time to hold necessary conversations. These headphones also fold up more easily than others on the list, making them more ideal for traveling. If you want to travel with a wireless option, compare this pick with the Sony WH-1000xm3 instead.
You'll need two AAA batteries for operating the PSB noise-cancelling system, which will add some extra weight to the whole headset. For more style options read about the best over-ear headphones to see if they are right for you. If you want to stay loyal to Bose, take a look at Bose NC700 for a solid pair of over-ear wireless, noise-canceling headphones.
#4 Pick

Sennheiser Momentum 2.0 – Best Wireless Noise Cancelling Headphones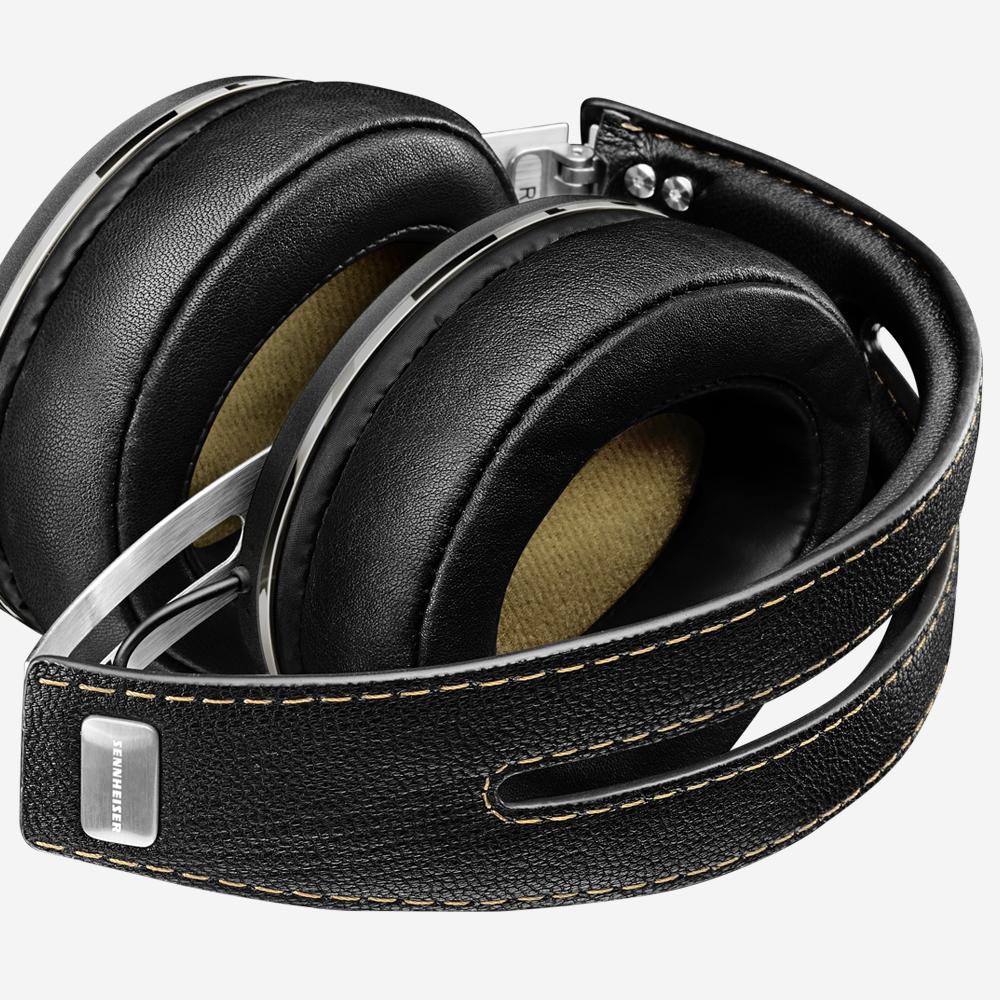 Price: $500
WHY IT'S A TOP PICK: Wireless functions and great sound, albeit at a high price.
Sennheiser is known for two things: High prices and high fidelity, usually in that order. These cans are no exception because they combine both wireless capabilities and noise cancellation functions. This is just what you'd expect from premiere Sennheiser headphones. If you hate having your cans on a wire, think about trying this model out. It uses a Bluetooth connection or an optional NFC connection for music, and sports an impressive 22-hour battery life for those long trips. You can even pair it with two devices at the same time.
Clearly, they're the most expensive, top audiophile headphones on the list, and dropping $500 is only for the true audiophiles and quiet-lovers among us.  If you're looking for something a bit more affordable, check out some of the best headphones for TV.  But for all its smart features and top-quality sound, there are a couple of other caveats. The battery is rechargeable via a USB port, so have a computer around for charging. Also, mixing wireless and noise cancellation may lead to some odd side effects. Pure wireless transfer isn't always guaranteed if interference is an issue. Fortunately, Bluetooth and NFC rarely suffer from this problem as long as you stay close. If you want to compare this to a pair of wireless earbuds, take a look at the AirPods Pro instead. With the AirPods Pro, you can expect up to five hours of battery life each use.
#5 Pick

Beats Executive Wired Noise Cancelling Headphones
Price: $175
WHY IT'S A TOP PICK: A cheaper model that still provides solid noise cancellation.
If you have your eye on the cost, then these Beats headphones may please with their lower price tag. There's not much else here except a solid pair of noise-cancelling headphones, but isn't that what it's all about? You may also appreciate the custom EQ options, which allow you to tinker with sound, but many people prefer Beats headphones without EQ distortion, so feel free to experiment. The Beats wired noise-canceling headphones take two AAA batteries. Compare this with the wireless Bose Noise Cancelling Headphones 700 to discover which model is right for you. The noise-canceling headphones 700 hold up to 20 hours of battery life; leaving you ready for anything.
Active vs Passive Noise Cancellation
So, how do active noise-canceling headphones work? The answer for the best headsets is an extra component with its own battery, microphone, and circuitry that monitors surrounding noise. It detects these ambient sound waves and produces an opposing signal to cancel them out. The mic and mini-computer are always working to shift that signal to cancel any new noise immediately, giving you a placid, silent space in which to enjoy your favorite tunes without disruption.
Passive noise cancellation or "noise isolation" depends entirely on materials to do the job. All headphones try to use passive noise cancellation to some degree, some models make it a primary focus. These use sound-blocking foam and over-ear cups to isolate you from as much noise as possible. However, there is no active listening and cancellation of ambient noise, just the earcup seal. On the plus side, these headphones tend to cost much less than active versions.
Key Factors To Consider
Active cancellation: What makes the best noise-canceling headphones so great? That extra component senses and cancels out surrounding noise. Without this "active" noise-canceling feature, it may not be worth the investment.
Ear comfort: Active noise-canceling works well in large, weighty, over-ear headphones, but in recent years a crop of in-ear headphones using noise cancellation have also sprung up, so you do have options here.
Money talks: With good noise canceling you can tune out the world around you and even create simple silence if you just want a nap. But get ready to pay for it: Noise-cancelers are typically more than two hundred dollars.
Ears at ready: The transducer noise that "blocks" ambient sound may annoy some people more than others. Most headphones are designed to make them as soundless as possible, but they may slip through anyway.
Recharge it: Some models require disposable batteries, and others use rechargeable batteries. Rechargeable features are usually handier, but this varies.
Mistakes or Things to Avoid
When looking for a pair of the best noise-canceling headphones, remember the words "active" and "passive." Active noise canceling gets the job done with its microphones and transducer counter-signals, as we've mentioned. Passive noise canceling is mostly just a marketing term: It means that some extra effort went into the headset materials to block noise or create more "noise isolation" but it doesn't effectively cancel anything: You'll still hear the louder external sounds.
It's important to note that active noise cancellation won't block everything, either. The microphone and transducer cannot respond quickly enough to instantly stop sharp, sudden screeches and thuds, so these tend to sneak through. Active cancellation excels at getting rid of long-term noise like clattering subways, murmuring crowds, or engines.
Finally, remember that there's a big difference between the best noise-canceling headphones and the headsets with the best fidelity or sound experience. When you have a transducer up in your ear blocking out external sound, it can interfere a bit with your music: sound quality just won't be as accurate as it would be without noise-canceling, though it's difficult for most to tell.
Most Important Features
Active Noise Canceling

While more expensive, active noise canceling with microphones, signal processing, and transducers will give you the quiet you really want.
Active noise-cancelling often requires batteries, so check on battery requirements before you buy.
Passive noise-canceling, while less expensive, is also far less impressive.
May require a power source or extra batteries to keep running when batteries die
Transducers may annoy some people who can hear them

Multiple Modes

The best headphones give you the ability to turn noise cancellation on and off to save on battery or improve sound quality.
Some may also give you the ability to switch between active listening and full noise-canceling abilities for different degrees of control.
Other headphones give you the ability to switch between passive and active modes to save on battery life.

In-Line Controls

In-line controls allow you to take calls, messages, etc. via buttons on the headphones, without interfering with noise-cancellation.
In-line controls may not be compatible with all brands and are sometimes subject to breaking and/or interfering with the audio experience since there are more parts to go wrong.

Weight

Pay attention to the poundage for these devices: Even the best noise-canceling headphones are some of the heaviest (the battery and microphone system adds extra weight)
Too much weight can make headphones annoying to carry around or give people headaches: know your tolerance for heavy ear-cups and what you are willing to carry around.
Expect the average headset to weigh half a pound or more, and look for lightweight versions where available.

Microphones:

Some models use two microphones for sound detection, some use four.
Four microphones, in theory, can sense ambient sound more accurately than two. However, the quality of the microphone itself is often important – a well-known brand with two accurate microphones may be superior to a low-quality model with four mics.
Which Noise Cancelling Headphones are Right for You?
When in doubt, go for a Bose model – you even get your choice between in-ear and over-ear, and the prices aren't too excessive. If wireless is important to you, the Sennheiser is tough to beat at everything but price, but you'll lose out on audio quality without a cord. And if you are on a budget, then check out the Beats model, our pick for the best noise-canceling headphones under $200.