When beginning to shop for a new laptop computer, you'll quickly discover the large number of options. Trying to compare all of the numbers you'll find in the specifications list can be a daunting challenge. One of the best ways to narrow the list of options is to stick to the top laptop makers, as the best laptop brands will provide a great mix of powerful features and versatility at a good price. To explore more laptops from some of the laptop brands listed below, go to our best laptops guide.
Finding the right laptop brand for you involves far more than lining up and comparing a series of specifications though. Beyond the power of the processors and the resolution of the screen, you're going to want to understand the capabilities of technical support, the reliability of the machines, the value the laptops provide, and the overall selection within the brand's offerings.
Dell's collection of laptops has taken a significant leap forward in power and innovation in the past several months, adding to this brand's already leading positions in value and versatility. Its ability to come up with top-performing new laptop designs, led by the Dell XPS 13, has provided the Dell brand with a boost.
While Dell may not be able to surpass other brands in every category, its overall collection of options and models is solid, especiallyy the ones from Dell XPS line. Dell offers a few really top Chromebook options too. And its prices are competitive, making it easier to find the best notebook computer for your personal needs. Dell XPS 13, being fast, thin and light, and having a great performance overall, should certainly be at the top of your best laptops list.
Apple laptop computers, led by the MacBook line, nearly always receive high marks from reviewers. They have strong designs, high quality displays, and very good audio capabilities. Apple's tech support is some of the best in the computer world, and MacBooks are extremely easy to use. The biggest downside to Apple laptops when compared to other models on the best laptop brands list is their above average cost. But if you decide for one of the Apple Macbook laptops, being it Macbook Pro or perhaps Macbook Air, you will not go wrong.
No matter what type of laptop you're seeking, HP almost certainly will have a unit that can meet your needs because of the versatility within the set of models it offers. HP laptops might not offer a lot of cutting-edge features and designs, but they're solidly built laptops with a reasonable price point. HP also provides good tech support. HP ProBook 650 G5 Notebook with its 8th Generation Intel Core i3 processor, is one budget laptop to consider. For your office work, you can check out the best i3 laptop.
Lenovo has grown its brand into a well-respected one in the world of laptops. Lenovo laptops might not be computers that feature top-of-the-line features, but they're solid options that will especially work well for those seeking laptops for business. The display screens offered with Lenovo's laptops are especially strong. If your laptop heats up during your general office or gaming use, then get the best laptop cooling pad.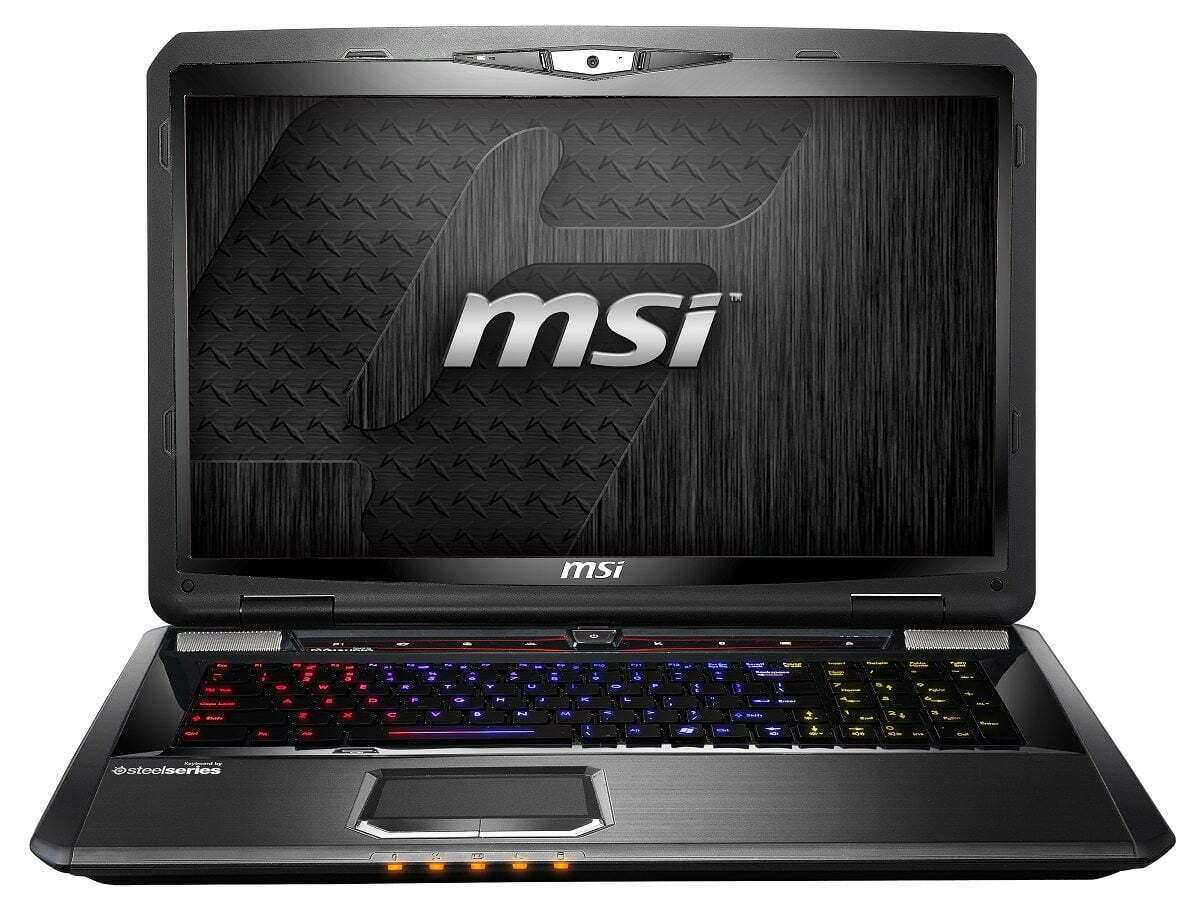 While MSI is better known as one of the best laptop brands for gaming, it continues to come up with innovations and cool design options that other manufacturers may want to copy in the future. MSI laptops may not be for everyone, thanks to a high price and the slant toward gaming features, but it's a brand on the rise and well worth keeping an eye on over the next few years.
What to Look for in the Best Laptop Brands
Power: Having plenty of processing power is a great option for all laptop users. If you're looking for one of the best laptop brands for college, for example, selecting a model that has plenty of processing power and RAM is a good idea, as you'll have a better chance of seeing the laptop remain useable for as long as possible.
Display: If you plan to use your laptop for watching movies or for detailed graphics work, having a high-quality display is important. And the top laptop brands should have some models that offer touchscreen capabilities.
Battery Life: A laptop that will meet the needs of a variety of users requires plenty of battery power and a long battery life. Whether you need a full day's charge to complete your work or whether you want a power efficient laptop, the projected battery life of the unit is important. The laptop's ability to work for several hours without needing a charge can be a clue as to the overall build quality of the laptop as well.
Read: Best Windows Laptop 2019
Mistakes to Avoid
Knockoff Brands: Stick with the top laptop brands, and you'll avoid some of those potentially disastrous issues that laptops can have, such as failures in components, viruses installed with the preloaded software, and potential battery charging issues. If a price for a particular laptop seems too good to be true, it could be a knockoff brand.
Not Understanding Your Needs: One problem those purchasing a laptop encounter is spending too much. Understand exactly what you need in a laptop and don't overspend. Many people won't be able to push a top-of-the-line laptop to its fullest extent, so you perhaps can save some money with a laptop that offers a little less power and performance than the high-end units.
Not Researching the Size: The design of the laptop is important, especially the size of the components with which you interact. A slightly undersized keyboard or keys that are a little too tightly spaced may not fit your hands well, making typing a chore. Or the position of the touchpad and buttons could be poor for how you use the computer. Test the feel of the laptop before you purchase it if at all possible.
Which Best Laptop Brands Are Right For You?
Although almost everyone has a favorite brand when it comes to any type of electronics, the laptop brands listed above are all good options. Finding the best notebook brands or best ultrabook brands for your needs will depend more on your personal requirements. If you want a Windows laptop, then you can pick . Even better, you can go for the Microsoft laptop, such as Microsoft Surface Go 2, one of the best business laptops on the market.  Or if you need cutting-edge features and great gaming capabilities, perhaps MSI is the brand you want to consider. If this is your preference, you should look up the Asus Rog FHD, with a integrated Nvidia GeForce GTX 1650 and max turbo frequency of 4.5 GHZ. This is a great gaming laptop as well. Match the strengths of a particular brand to your most common computing tasks, and you're sure to settle on a top laptop brand for your needs.