When looking through all the different best gaming laptop brands in 2023, sometimes it can be hard to know which companies are producing solid machines with screaming specs, and which are just trying to use the "gamer" tag to pump out an otherwise mediocre machine.
Old brands that used to be the best in the business have fallen off their game, while other unknowns have risen up through the ranks to take their rightful place at the top. So which gaming laptop brand takes the top spot in 2023? Read on in our guide to find out! If you want more options, also check out our guide to the best gaming laptops.
Top-Rated Gaming Laptop Brands of 2023
Our Favorite Models: GT80S 980M SLI, GS72 6QE Stealth Pro 4K
WHY IT'S A TOP PICK:  Powerful gaming laptop line with experimental and unique designs.
In just the past 12 months, MSI has released some of the best looking, best performing gaming laptops on the market. Nearly all of its entries have been solid, and have proved a hit with first-time and lifelong gamers alike, as reflected in our best gaming laptops of 2023 list.
But what really sets MSI apart from the pack is how willing the company is to take risks on gaming laptop categories that didn't even exist until the company itself thought to whip them up in the lab.
Big, brazen plays like the GT80S line of ultra-powered mobile PCs shows the company isn't worried about catering to the widest audience just for the sake of sales. It wants to show that it can be experimental and still come out the other side shining, whether it's by cramming two full-sized GTX 980 GPUs into a single chassis or adding an actual mechanical keyboard to a segment of the gaming hardware market that's sorely lacked their presence until now.
MSI has quickly rocketed to the top of the pile over the past few years when it comes to gaming laptops, and doesn't look to be in a position to give up its crown anytime soon. If you like laptops that double up as tablets, check out our review of the best 2 1 gaming laptops.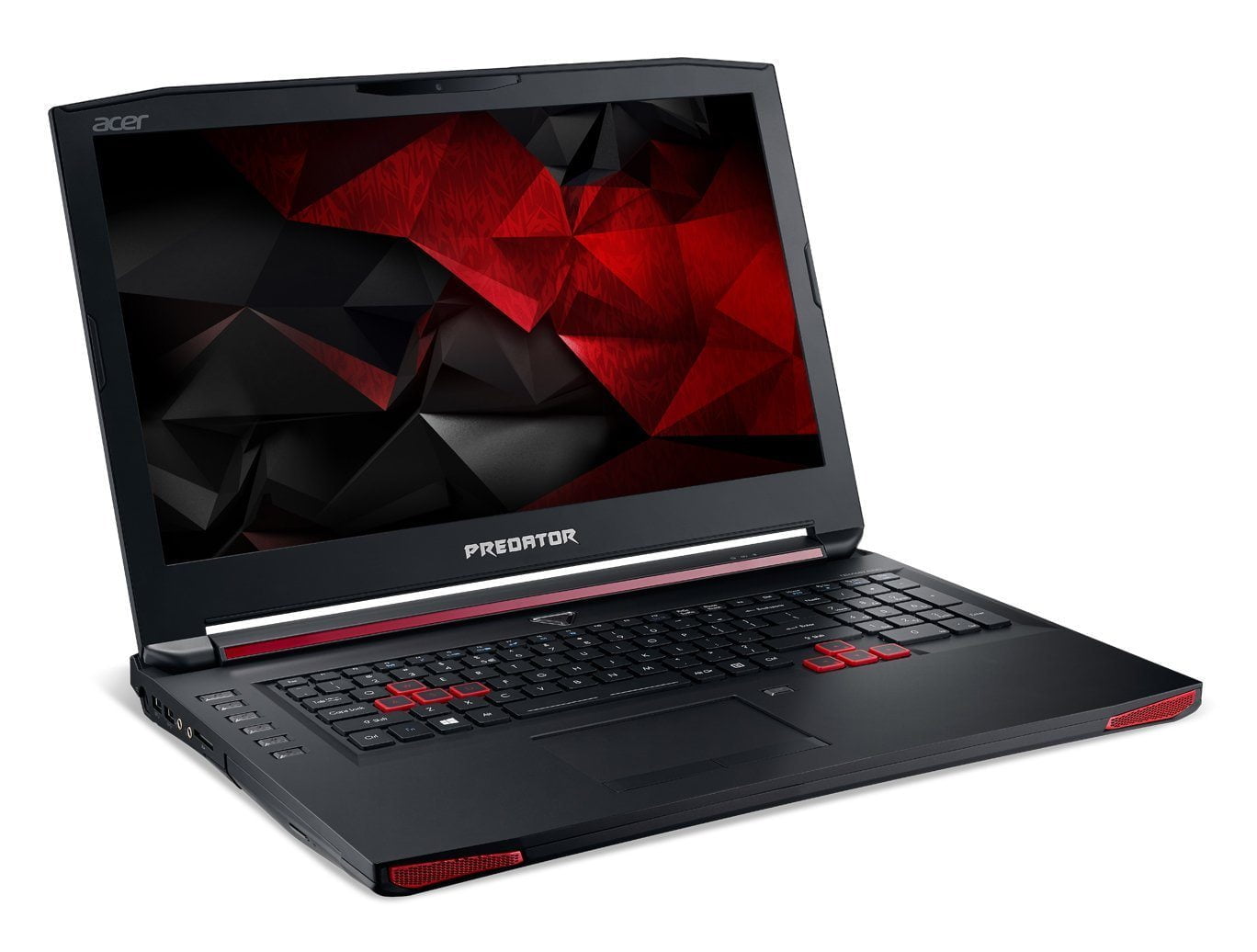 Our Favorite Models: Predator 17, Acer Aspire V17 Nitro, Predator 15
WHY IT'S A TOP PICK: Sleek machines with serious power to back them up.
If you would have asked us just a year ago which companies we liked for the top five gaming laptop brands, Acer wouldn't have been anywhere near that list. Sure, the company was great for making a regular laptop and its entries into the crowded Chromebook space – case in point the Acer Chromebook 15 –  rate off the charts, but gaming? We would have said "leave that up to the professionals".
In 2016 however, the company stepped up its game completely with the Predator lineup of gaming laptops, and they really are something else to behold. The Predator lineup exudes quality from every key and through every spare draft port, with innovative features like the FrostCore technology that keeps your laptop cool even under the strain of millions of pixels being pushed through the pipes at once. They seem to have taken all the good parts from other laptops and combined them into one, undeniably perfect package, as though the Predator was a hybrid of what made every other gaming laptop successful up until now.
Plus, while the Aspire V17 Nitro may not be a "classical" gaming laptop, that doesn't mean it's still not one of the best options for the price you're going to find. And, if you are a Fortnite fan, check out the best gaming laptop for Fortnite.
Our Favorite Models: ROG G752VT, ROG GL552VW
WHY IT'S A TOP PICK: Huge amount of variety in models and laptop styles.
ASUS has been full steam ahead this year and for all of 2015 with its gaming offerings, including four distinct models that all fill their own respective roles handily. While we may not have been the biggest fans of the G752VT's color scheme, it's difficult to deny the unabashed, unrestricted, pedal-to-the-metal power that ASUS somehow managed to cram into such a small space.
The ASUS G751 on the other hand has all the design elements we love, and even though the raw specs might be a little less powerful, its portability and case design is more than enough to make up for any shortcomings in might have in the power department. Through and through ASUS has shown that its got a lot of faith in its Republic of Gamers branding, and has no intentions of cheapening their products through the shortcuts that other laptop makers take on a daily basis.
No matter what kind of gaming experience you're looking for or amount of money you're trying to spend, ASUS and its ROG lineup have a laptop that's waiting for you and everything you want to do.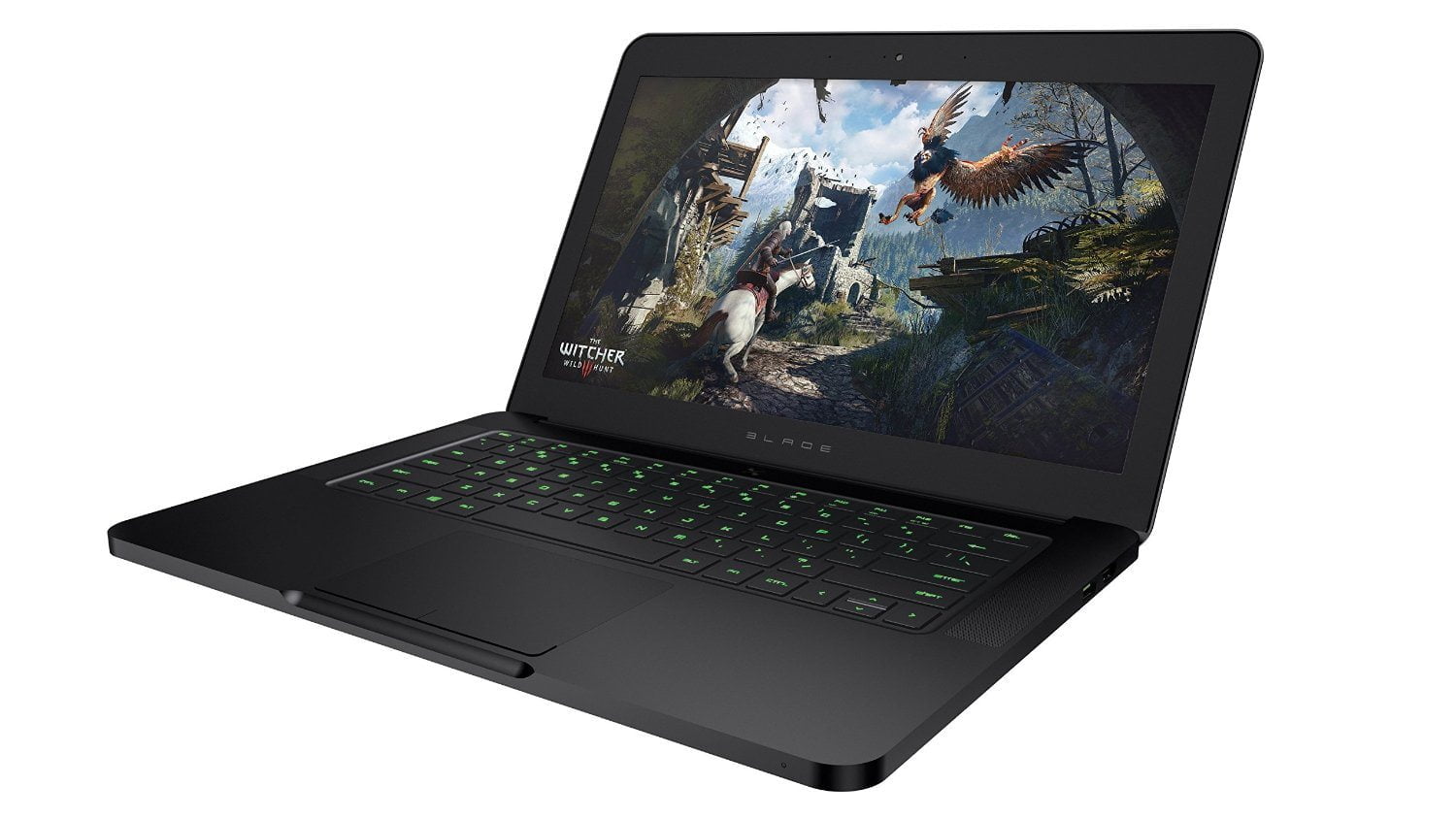 Our Favorite Models: Razer Blade, Razer Blade Stealth Pro
WHY IT'S A TOP PICK: Stalwart dedication to making the sexiest machines on shelves today.
Razer is one of the oldest names in the game of gaming peripherals and accessories, churning out some of the best gaming mice, keyboards, and headsets since before half the entries on this list were even in the business.
And while Razer may only have one real gaming laptop in its roster this year – the Razer Blade – man oh man, is it one heck of a machine. Though its specs aren't all that much to write home about, from a design perspective alone the Blade Stealth seems to defy modern physics at an impossibly light profile of just 4.47lbs and a little over half an inch thick.
The Blade proves that gaming laptops don't have to take up an entire backpack or wear your arm down throughout the day to run some of the best AAA games out there, and when you add in the pedigree for long-term reliability that Razer has spent over a decade building up for itself, you've got a combination that's pretty difficult to beat.
Our Favorite Models: Alienware 15, Alienware 17
WHY IT'S A TOP PICK: Best brand to get gaming laptops into every home.
Oh Alienware, how the mighty have fallen. If you're curious why Alienware isn't at the top of this list, it's not that the company's laptops are bad, per se, it's just that they aren't nearly as groundbreaking or innovative as they were five years ago. The company has stalled on introducing products that absolutely blow our minds the way they used to, and it's a shame because the brand itself is easily one of the most (if not the most) recognizable to the layman in the space of gaming machines.
All that said, both the Alienware 15 and 17 are both still leaders in their class, with a respectable set of specs held inside a chassis that's somehow retro, yet modern all at the same time. Plus, we love the addition of the new "Graphics Amplifier" technology, which allows you to hook up an external graphics card (or two) to your laptop through the Thunderbolt 3 port just to give it that extra bit of umph when you need more power in a pinch.
Alienware may not be the best in the business anymore, but they're still able to produce machines that get the job done when you need them to, and we couldn't realistically ask them for more than that.
Which Gaming Laptop Brand is Right For Me
Ultimately, it comes down to what features you're looking for the most and the price range you're shopping in. If you want something that offers the absolute best bang for your buck, almost all the Acer laptops we've researched combine solid specs with a sticker price that won't give your wallet a hard square punch in the nose.
Both Razer and Alienware are obsessed with portability and style, making sure that whenever you plan to open up a game of Counter Strike at your local Starbucks that your score on the leaderboard won't be the only thing there turning heads. ASUS is a good all around company with a solid lineup of reliable devices. This brand is a great option if you're needing it for certain games, like how ASUS made it onto our list of the top options for the best laptop for Roblox. And of course there's MSI, a company that's unafraid to redefine what the industry thinks about when you say the words "mobile gaming powerhouse".
Gaming laptops in 2023 are better than they've ever been before, and we don't mean that purely from a power perspective either. Whether it's the sultry design lines of the Alienware 15 or the extreme portability of the Razer Blade, we've finally reached a point where just because you go gaming, doesn't mean you have to sacrifice style or portability to get the power you need on the road or at home.