Sometimes budgeting is a lot easier when you can take it on the road…or at least over to the touch. Here are some of the best budget apps for iPad and the unique features they offer for tracking transactions and making account changes. After all, a great budgeting app can make the best iPads even better.
1. Mint Personal Finance
If you start looking through online finance options, it will only be a short time before you run across Mint.com, the Intuit project encouraging people, especially younger buyers, to create a budget and develop financial plans for the future. Mint.com has many great features, but they are mostly bound to the desktop. The Mint Personal Finance app gives you a mobile option with much the same information. You can create budgets, manage your accounts, create categories, and use a number of different charts and graphs to see where your finances are. The budget app also includes a lot of personal advice for making smart financial decisions. However, it works best if you have accounts with major bank brands that can connect to Mint.com. Those who use local banks may not get as much use out of it.
---
2. iBank
iBank offers nearly every feature you could want in iPad budget apps. Track all your accounts and investments in any categories or books you want to create, from the top level or from a transaction by transaction basis. Create saving or spending goals, categorize your expenses, and look at everything in bar graphs and pie charts. This app is like a deeper version of Mint Personal Finance, one of the best budgeting apps for those with more complex finances or with small businesses that need to be managed. The downside is the cost, which is significantly higher than the other finance apps on the list. You may therefore be interested in some free apps, and if that's the case, take a look at some of the best Apple iPad air features available today.
---
3. You Need a Budget
You Need a Budget or YNAB is possibly the best budgeting app for basic budgeting at high speed. You can enter transactions no matter where you are within seconds, and compare your spending and bills to your overall expenses. It's a great starting place for those working on developing a budget, and trying to avoid spending too much money month by month. It may not have all the bells, whistles and graphs of something like iBank, but this free app still offers a lot of great features all in one package. Note that you need the desktop version to be able to use the iPad version. And you may also want to take a look at some of the best features of the Apple iPad Air 2, which has several significant updates to the original Air.
---
4. Level Money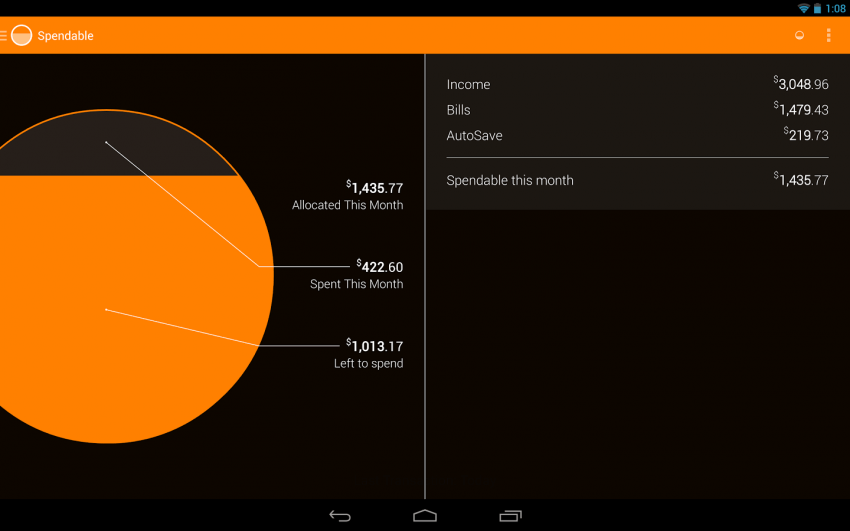 Level Money offers a unique take on the iPad budget app. It takes a look at your accounts from afar, and then gives you advice to help you build up your budget in the best way. You can track all your transactions and your balance, then prioritize specific savings options. It all leads to specific instructions on how much you can spend each day, week and month to meet your budget requirements.
---
5. Spendee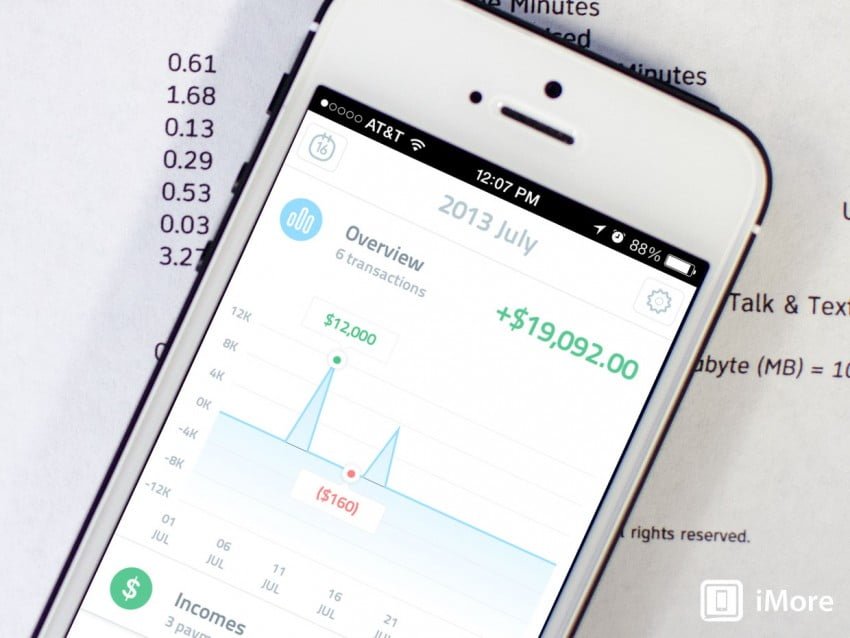 q2w
Spendee has several welcome features for a mobile budget app. First, it was clearly designed with a mobile-first perspective. The features and controls offer swift access with just a few taps, making it extra-easy to view accounts, create new categories, and instantly add transactions as soon as you have made them. There's also a much-welcome feature that lets you snap pictures of physical bills and notes, then save them into the app. You can also export data to Google Drive, Excel and other software
6. Goodbudget
Goodbudget is another great app for beginning budgeters and those who like to organize their money based on general categories. It allows people to divide their spendable income in the "envelope system," except the envelopes are actually app categories. There are also simple ways to see exactly how the percentage of your spending in certain categories affects your budget, and how much you have left to spend in a category before you really, really need to stop. This is a great choice for controlling specific areas of your spending life.
---
7. powerOne Finance Pro Calculator
The "Calculator" part of this app should give you a clue what it's designed to be used for. This app offers you around 400 different calculations to help you think about mortgage payments, car loans, investment returns, and much more, making it much easier to forecast future expenses for sharp budget planning. This is a great median iPad budget app for those who want to do some serious future planning (and perhaps even develop their own formulas) but still want to keep finances simple.
---
8. Bills for iPad
Yes, the name really says it all. This app takes your finances a month at a time, letting you examine due payments, overdue payments, and future payments one at a time. You can adjust your overall budget from month to month as necessary, and export your finances to other platforms like Excel. Items can be quickly searched and categorized as needed, and the whole app is made to resemble a digital office room.