Best Bathroom Essentials in 2023 (September Reviews)
Everybody wants a clean and fresh looking bathroom. We also want it to be stylish and comfortable. From toilet brushes to bath mats, how unpleasant it would be to stay at a house with understocked bathroom necessities. But a bathroom fully equipped with all the essentials such as the best shower caddy or trash bins will truly make it such a cozy private sanctuary. Check out the following list of bathroom essentials you shouldn't dare miss.
Shower Curtain
The best shower curtains are those made from 100% polyester that are also mold resistant and water repellent. You can choose plain and opaque shower curtains or those with floral or striped designs for quick concealment. It would be best to choose those with magnets at the bottom of the curtain. These magnets will keep it from flying away when you are showering. And when the perfect print is chosen it will definitely make any bathroom space so attractive. The best shower curtain is a must for the bathroom as is the best shower curtain liner.
Related: Also see our best water flosser.
Hygienic Toilet Spray
Having a hygienic toilet spray is the trend for bathroom etiquette nowadays. As is the best baby wipes, even if you're not a baby, they're a great addition to staying fresh after bathroom visits. Spritzing a nice scent after using the toilet would make everyone feel comfortable when it's their turn to "go". This is absolutely a must-have especially if you have guests who would be using the bathroom. The best hygienic toilet spray should be environment-friendly. So read the label and see if it contains all-natural ingredients to make sure it's safe to use. These sprays trap the odor and release the fragrance of blended essential oils. This nice scent from your toilet spray could also induce a relaxing atmosphere inside your bathroom.
Hand dryers
A hand dryer is basically an electronic bathroom accessory that generates heat when you turn it on after washing your hands. The best hand dryer to have in your bathroom is one that is Environmental Product Declaration (EPD) certified. Hand dryers that have adjustable heat, sound, and speed control settings are an excellent upgrade from old-fashioned hand towels and are a must-have in your bathroom along with your body dryer. Although, installing a hand dryer could be costly at first. Keep in mind that once you have this in your bathroom you would no longer need to spend money on tons of paper towels in the long run.
Related: Check out our best bathroom sinks guide.
Hand Soaps
Choosing an aesthetically designed bathroom soap not only makes your sink worthy of that Instagram picture. It will also prove to be a life-saver. Germ-free hands will greatly spare anyone from the risks of disease-causing bacteria. Choose a hand soap that not only ensures protection from germs. Look for one that also provides a rejuvenating effect to your skin along with its aromatic scent. The best hand soap will certainly make each hand washing session a life-saving and life-affirming moment of health consciousness.
Bath Towels
If you want the best bath or hand towels, opt for one that is made from Pima or Egyptian cotton because they are super absorbent. These fabrics are also smooth and silky and the texture is something that feels luxurious. It is indeed a bathroom essential. When buying bath towels, you also need to consider the overall color and interior of your bathroom. Its design or print must be cohesive to the theme that your bathroom has. Mix and match the colors to liven it up. On another note, a personalized bath towel can also make a lovely present for a couple, or family.
Disinfectant Wipes
Disinfectant wipes should always come in handy, especially for those times when you need to quickly wipe off spills or dirt on your vanity, sink or mirror inside the bathroom. The best disinfectant wipe is one that not only cleans but also disinfects and deodorizes. It is best if you choose those flushable disinfectant wipes for effortless cleaning. Having these wipes also adds a hygienic factor to your bathroom. Just make sure to keep these out of children's reach.
Trash Bin
The best trash cans are those made from stainless steel and are rust-resistant with flip covers. Trash bins made from polypropylene material also guarantees durability. Choose the one with a removable inner bucket for added convenience when emptying the bin. If you're the type of person who doesn't like touching any part of the trash each time you need to throw something in there, opt for one that has a proximity sensor. This sensor allows the bin to automatically open its lid so there's no need for you to hold it. If you want a trash bin that is so easy to clean look for one that has no rims so that there will be no place for dirt and germs to hide.
The bathroom might not be your most luxurious area at home. But it should be a place where "me" time can be done with much comfort and ease and having these essentials will help assure you of that.
Do you have a bathroom product that you would like us to review?
If you have any questions or would like us to review a product, please submit your name, email address, and product information on this page.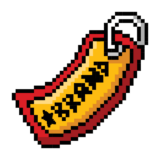 Latest Best Bathroom Essentials in 2023 (September Reviews) Resources