Absolutely Fresh
Overall, Astro A10 Gen 2 headphones are great for gamers on a budget, as they offer comfort, a good mic, and quality performance. However, they lack customization features, have bad noise cancellation, and don't lack the surround sound experience.
We're reader-supported. $$ from affiliate links finance our mission. Our 'True Score' system independently powers ratings. No sponsored results. Ever. Learn more
What Is Not on the Box
What the brand doesn't always tell you…
our Verdict


Astro A10 Gen 2 headphones are highly comfortable, with great soft material and padded earcups, perfect for long gaming sessions. They have a durable design that holds up, even after extended usage.
The microphone is clear and accurate for recording, while the sound clarity and superb connectivity allow for an immersive gaming experience. However, the bass is balanced but lacks a rumbling quality, and the treble isn't that strong, either.
However, the lack of customization features, non-detachable microphones, and the absence of 7.1 surround sound may be drawbacks for some users. Additionally, there's no noise cancelation feature, and the isolation isn't great. There are also reports of potential microphone and volume issues over time, as well as a mild "echo" effect during calls.
Comfortable and well-built design

Decent overall microphone performance

Works on all consoles, PC, and Mac
No customization features

Prone to inconsistencies in audio delivery

Non-detachable microphone

The boom mic isn't replaceable
Wireless Connectivity

Wired
Overview
Released in early 2022, the Astro A10 Gen 2 is a closed-back entry-level gaming headset that aims to deliver almost zero audio latency, which is excellent for veteran gamers. Just like the best headphones in its category, it features precise and dynamic transducers on both earcups for analog stereo audio. And very similar to the highest-rated over-the-ear headphones in its range, it comes with cloth earpads.
Unfortunately, it is strictly limited to a 1/8-inch detachable TRRS wire-based analog connection with a 3.5 mm headphone jack and a mic splitter that features in-line volume controls and doesn't have active noise canceling.
Our Apple AirPods Max review would be worth a look if you need ANC on an over-the-ear headset. The headset also comes with a built-in microphone with Discord certification for clear voice pickup.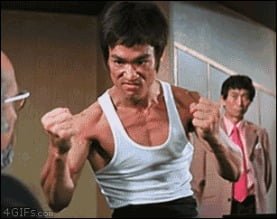 Get the Winner of the Day Direct to Your Inbox
Product Comparison
Astro A10 Gen 2 Review

Astro A10 Review

SteelSeries Arctis 7 Review – Wireless Gaming Headset
True Score

82

76

Market Context
–

The newer Astro A10 Gen 2 is a revised version of the older Astro A10 headphones, and they feature a much lighter body weight of just 0.54 lbs compared to their older counterpart's 0.8 lbs. The Astro A10 Gen 2 also comes with cloth ear pads that are more breathable and comfortable for long gaming sessions compared to the Astro A10's velvet earcups. Check out our Astro A10 review to learn more about the older model.

The Astro A10 Gen 2 has a more nuanced and balanced audio profile out of the box than the SteelSeries Arctis Nova 1. The Astro A10 Gen 2, despite being a closed-back unit, also comes with a much larger soundstage and immersive audio than the SteelSeries Arctis Nova 1 for movies and games that support 3D audio. In addition, the Astro A10 Gen 2's cloth earpads are more breathable and comfortable to wear for long and intense gaming sessions than the Nova 1's velvet material. However, the Arctis Nova does have a better-quality microphone for voice chats.

While the Astro A20 supports proprietary wireless connectivity, the Astro A10 Gen 2 is limited to only a 1/8-inch TRRS wire-based analog connection. This can also be advantageous for the Astro A10 Gen 2, as the wire-based connectivity method helps provide virtually zero latency compared to the wireless Astro A20's 60 ms audio delay, which isn't great for professional gamers. In addition, coming with a standard wire connector, the Astro A10 Gen 2 is compatible with every device that comes with a headphone jack, but the A20 has console-specific versions.

While the HyperX Cloud 2 does support virtual Dolby 7.1, the Astro A10 Gen 2 delivers a wider perceived soundstage with fuller audio. The Astro A10 Gen 2 also has a much more stable and balanced sound profile than the HyperX model, with nuanced, true-to-life audio. Moreover, despite being a closed-back model, the Astro A10 Gen 2 actually gives the feel of listening to powerful speakers around the listener thanks to its wider soundstage, but the HyperX headphones can only produce a sound that feels like it's originating inside the listeners' head.

Noise Canceling
–
Wireless Connectivity
–
True Wireless
–
Built-In Microphone
–
Battery Life
–
Dig Deeper
–
Read Review →
Read Review →
All Stores

Score Card
We place a 75% weighted value on Expert Test Scores
We place a 25% weighted value on Customer Scores
Any product with a True Score above 80 is a Absolutely Fresh
Expert Score Breakdown
Publications with higher Trust Scores are given more weight
Learn More About Over Ear Headphone
Over Ear Headphone Resource Articles
---
Over Ear Headphone Buying Guides
---
Over Ear Headphone Reviews