As the viruses and malware that target Mac computers continue to rise, getting extra Mac security software is an increasingly smart choice. Hey, security apps can even help root out annoying Windows viruses that may have lodged in your Mac like barnacles on a ship. If you want the best mac antivirus protection for Mac computers, here's where to start. And you can also find other apps in our best software apps guide.
1. Sophos Antivirus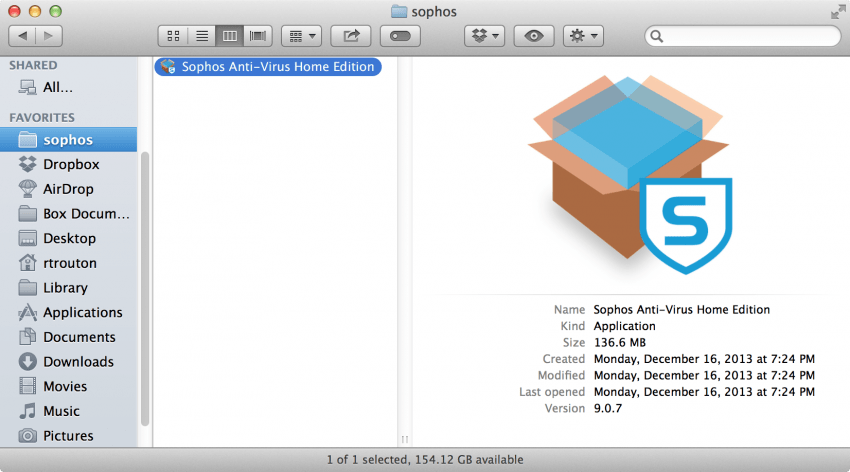 Sophos Antivirus offers Mac virus protection at several levels. It keeps watch for viruses and worms, it scans websites for any signs of hidden malware, and it can scan computers on demand to find and quarantine suspicious files. SophosLabs also sends out live updates to keep software current on the latest dangers. The interface is simple and unobtrusive, and the download is an easy process. With its full feature list and high ratings, Sophos is a competitive package, but the fact that it's also a free download really pushes it to the top making it our number one recommendation for mac antivirus software. You may also want to also take a look at the best free antivirus software tools for mac that can equip you with more security.
You can download Sophos Antivirus here for free
---
2. Avast
Avast offers real-time Mac antivirus protection that keeps a constant eye out for threats rather than intermittent scans. It may be a little harder on your RAM, but it also offers better protection for sneaky malware. On-demand Mac virus scans (also available) are deep, inspecting not only your files but also accessory devices, email attachments, and more. The app receives 250 updates per day to ensure it stays on top of everything. There's also VPN security for using mobile devices safely on your network. Oh, and Avast is also free! With zero cost, there's no reason not to download Avast for some of the best antivirus software.
You can download Avast here for free
---
3. Intego
Intego offers both virus protection for Mac and firewalls for unauthorized access. Depending on what package that you spring for, you can also get parental controls, family protectors, and more. There are cloud-based security options for businesses as well. In fact, the whole package works great as security for a family business or at-home workstation: However, as is common with priced security software, there's an annual fee attached to using Intego. Be sure to look around at the different antivirus for Mac options that Intego offers before making a final choice. And for budgeting, you may want an app for your Mac that covers all the bases, which is why you should check out some of the best budgeting software apps for mac that are available this year. In addition, you can expand your search to these 6 best personal finance software for mac.
You can download Intego Mac Internet Security X8 here for $39.99 for a year-long subscription
---
4. Bitdefender
Bitdefender offers triple Mac antivirus modes for security, that reliable trio of on-demand scanning, continuous protect and alerts, and web browsing security features to keep your Internet activity safe. You can enable and disable features in each mode, choosing specific areas to scan or turning continuous scan off if you desire. TrafficLight, meanwhile, blocks any suspected malware or phishing sites and keeps you away from content that may come with an extra helping of virus attached. The Mac interface also has a new upgrade. Like Intego, Bitdefender is based on an annual payment system. Are you a fan of Twitter? Explore the best Twitter apps for Android.
You can download Bitdefender for Mac here for $59.99 for a year-long subscription
---
5. ESET Cyber Security
ESET specializes classic computer security, but it does it very, very well. In addition to the usual options to scan for viruses and spyware and stop phishing activities when browsing, the ESET software has several extra features. The virus protection software offers cloud-enabled scanning to make sure scans are up to date and don't take up too much local space. You can also scan social media for specific social threats you may not have realized. There's even controls for media that you can turn on and off.
You can download ESET Cyber Security for $39.99 for one year of operation
---
6. ClamXav
ClamXav is a security app for those who prefer more customization. It's based on the ClamAV open source antivirus software, but wraps it up in a pretty bow to make it easier for everyone to use. You can set up ClamXav in several ways, including a handy Sentry mode that scans each new file as it enters your hard drive to watch for signs of danger. As far as scheduling and limiting or expanding scans, ClamXav offers some of the most personalization around. You can even use the ClamXav shell to house your own antivirus engine if you choose. The tradeoff is a more limited feature set compared to other top options.
You can download ClamXav here for free