Last day for Company of Heroes 2 prerelease bonuses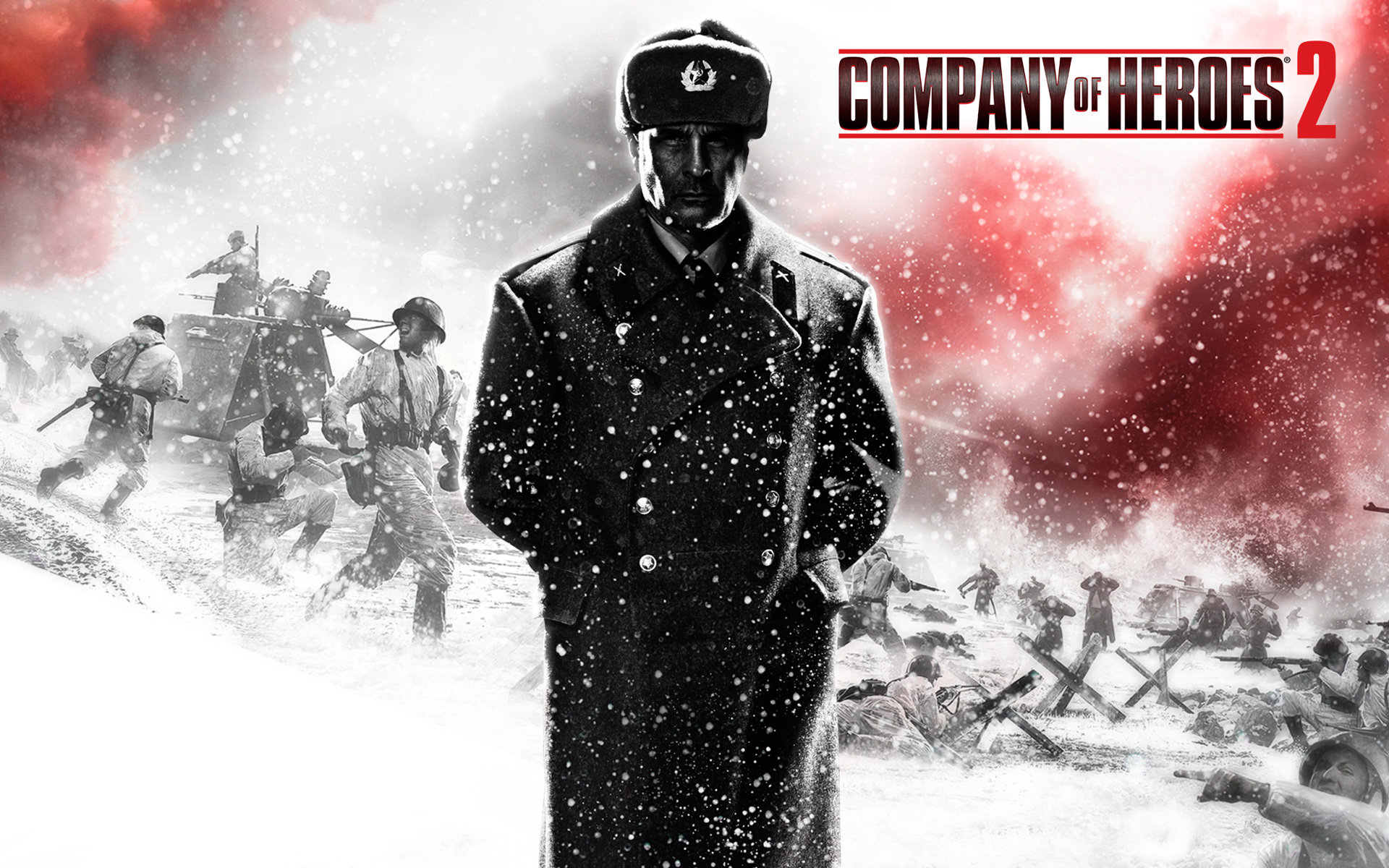 Last chance to pick up the PC download of Company of Heroes 2 with preorder bonuses. The highly anticipated real-time strategy game releases tomorrow, June 25th. Preorder bonuses include a Theatre of War mini campaign (extra single player missions), 2 vehicle skin packs, and 2 exclusive in-game commanders. More importantly, use Green Man Gaming's 20% off coupon code GMG20-6WUSQ-LBC4U to knock the price down from $60 to $48.
Summer and hammocks conjure up images of relaxation and contentment. Today you can get the second requisite for the latter two for under $100. Amazon is selling the Vivere Double Hammock with Stand for $94.90. It's currently the best-selling hammock (AND hammock stand) on Amazon, and there are hundreds of satisfied owners judging from glowing reviews.
Sure, the iPhone 5's been out for quite a while now, but that doesn't stop people from jumping on a discount. Right now the latest iPhone is $620 via eBay Deals – $29 off the Apple Store price – and almost 1,500 have sold in the last hour and a half. With the money you save, you can always buy a folio case or extra Lightning cable.
LAPTOP DEALS
Four solid HP laptop deals today. The new Envy 17 1080p Haswell laptop equipped with Core i7 processor, GeForce GT 740M, and Blu-ray drive will only run you $850 shipped today thanks to a newly released summer coupon. Many forums were in uproar last year when HP took down the 32GB SSD cache upgrade option on their customizable 17.3-inch dv7t laptop. Well, now they have a "ship-to-order" (non-customizable) machine with the 32GB SSD cache installed, along with other impressive specs for cheaper than the customizable version would've ever been. It seems silly buying a laptop equipped with a Blu-ray player when the display is only 720p. That's the case with the ship-to-order HP dv6t below, but it's priced at only $663 – a new low by $119. You could always hook up to an external monitor or HDTV and it'd be worth it.
| | |
| --- | --- |
| | HP Envy 17t-j000 Haswell Core i7-4700MQ, Full HD 1080p, GeForce GT 740M, Blu-ray for $839.99 plus $9.99 shipping (normally $1,049.99 – use coupon code SUMMER20). Cheapest ever by $59. |
| | HP ENVY dv7-7212nr Ivy Bridge Quad Core i7-3630QM, 8GB RAM, 1080p display, 750GB 7200RPM HDD + 32GB SSD, GeForce GT 650M for $884.99 with free shipping (normally $1,299.99 – use coupon code SVD8492). Cheapest ever by $195. |
| | HP ENVY dv6-7215nr Quad Core i7-3630QM, 8GB RAM, Blu-ray for $662.49 with free shipping (normally $979.99 – use coupon code SVD8492). Cheapest ever by $119. |
| | HP Spectre XT Ultrabook 13-2150nr Core i5-3317U, 128GB SSD for $699.99 plus $9.99 shipping (normally $999.99 – use coupon code SVD8492). Cheapest ever by $150. |
GAMING DEALS
Besides Company of Heroes 2, tomorrow also sees the release of Deadpool. The Merc with a mouth has a PC download discount at GameFly of 20% off after coupon. Every day brings us closer to the Holiday PS4 launch, but just in case you're willing to buy a PS3, NewEgg has the 500GB console bundled with Assassin's Creed III for only $230 – the lowest price ever. Friday, June 28th marks the release date of the stealth action role playing game Dark. You can grab a $13 discount at Green Man Gaming after instant savings and stacking coupon code.
CAMERA DEALS
Want a DSLR-esque camera without the full cost or bulk of a DSLR? Check out the Sony Alpha NEX-F3K with 18-55mm lens – it'll take similar quality pictures in a smaller form factor. Or if you like the ability to share photos from a smartphone but wish you had a built-in optical zoom, you can pick up the WiFi-equipped Samsung ST200F camera for a new low of $94.
ALL THE OTHER GOOD DEALS
The iPad 4 Retina is down to $450 – a full $49 off the Apple Store price. A Logitech solar keyboard folio for it will only run you $46 today – you could buy it with the money you save from the iPad deal and still come out $3 ahead of MSRP for the iPad alone. Spread the tunes you store on it with the $45 JLab CRASHER Bluetooth speaker. Finally, you can pick up a no-frills Sharp 50-inch LED TV for only $500 today at Best Buy.
Powered by
Viet works at Dealzon.com, a deal site for techies and gamers. Run by geeks across the U.S. with an unhealthy obsession for pizza and coffee. Dealzon tracks daily prices on laptops, video games, and HDTVs. At Dealzon, we find the deals so you don't have to.