$430 off Nikon D7000 DSLR, 4mo. Xbox Live + 400pts $15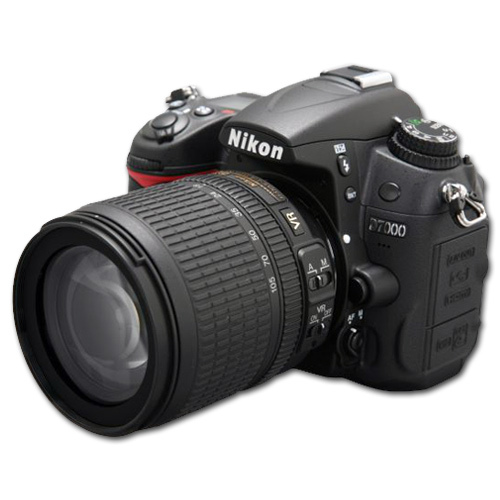 The Nikon D7000 DSLR is a popular choice for those already familiar with DSLR photography looking to step up in image quality and feature list. Today the camera body plus 18-105mm lens dropped to $870 – a new low by $30, and nearly $60 off the current next best price.
As hype builds about the Xbox One, we'll probably start seeing more discounts on Xbox Live membership cards. You can get an Xbox Live 3 month subscription card that gives you a bonus month free along with 400 points for only $15. The 3 month subscription alone normally runs $25 and the 400 points equates to $5, so normally you'd pay at least twice that amount.
Need a USB thumb drive for moving files, new SSD for your computer, or SDXC card for your camera? Amazon's giving up to 60% off Sandisk memory – today only – making plenty of great deals for memory shoppers. Notable deals include a Class 10 SanDisk Extreme 32GB SDHC for $31 and a SanDisk Extreme 240GB SSD for $150.
LAPTOP DEALS
Those in the market for an inexpensive yet functional laptop should check out the 15.6-inch Asus model we found today for $280. For more demanding performance needs, choose between a Dell Inspiron 14z with Core i7 and Radeon HD 7570M for $750 after coupon and a refurbished Acer Aspire S7 touchscreen Ultrabook with Core i5 and 128GB SSD for $860. Finally, if you want a touchscreen display but don't need incredibly high performance, Microsoft Store is selling the Asus VivoBook X202E-UH31 touchscreen ultraportable with Ivy Bridge Core i3 processor for $399.
TABLET DEALS
Want Windows 8 in a form even more portable than an Ultrabook? The 64GB ASUS VivoTab 10-inch tablet dropped to $380 at TigerDirect after a rebate, making a new low. Remember the TouchPad firesale a couple years back? Now HP's venturing back into the tablet world, this time on the Android platform. The HP Slate 7 8GB tablet is only $160 today, features Beats Audio, and performs well on Android games. Finally, the well-established 7-inch Samsung Galaxy Tab 2 8GB tablet provides an even cheaper refurbished alternative at $125 shipped.
GAMING DEALS
It might seem pointless to buy a PlayStation 3 with the PS4 coming out at the end of the year, but we've certainly been finding some great console deals. The 320GB PS3 console with PS Move camera eye and Sports Champions dropped to $285 today oneBay Deals – a new low by $23, and $115 off the usual $400. Price drops on the PlayStation Vita are pretty hard to come by but this week Amazon threw in a $50 storewide credit w/ any PS Vita purchase. If you already have the PS Vita, then check out the price drop on Soul Sacrifice . This well-reviewed action-RPG dropped from $40 to $30 this week at Best Buy.
ALL THE OTHER GOOD DEALS
If you were looking for a less expensive DSLR than the D7000 with a similar featureset, the weatherproof Pentax K30 is down to $548 today and includes the 18-55mm kit lens to get you started. Also in water-resistant deals, we found a Logitech K310 washable keyboard for $15 – a new low. At only $10, a 32GB Centon DataStick Pro flash drive will let you move your data around for the price normally given to a drive half its size. The ubiquitous iPod Touch 64GB 5th gen is $365, and the new Blackberry Z10 unlocked phone is $520 – the lowest price we see anywhere by $59.
Powered by
Viet works at Dealzon.com, a deal site for techies and gamers. Run by geeks across the U.S. with an unhealthy obsession for pizza and coffee. Dealzon tracks daily prices on laptops, video games, and HDTVs. At Dealzon, we find the deals so you don't have to.