New ThinkPad T431s coupon, Friday Night Lights, 80% off EA PC game bundles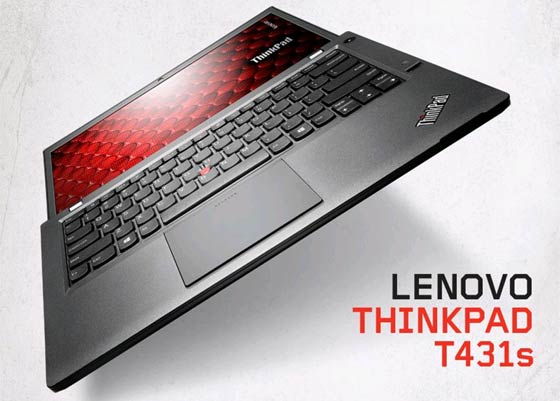 The thinnest and lightest Lenovo ThinkPad T-Series hits the shelves today. Lenovo released the 14-inch ThinkPad T431s at only 3.6-pounds and 0.83 inches at the thickest point. The keyboard is backlit, setting it apart from other ThinkPads. Yet like all other ThinkPads, it has the classic red TrackPoint mouse smack dab in the center of the keyboard, keeping the old school "made-for-business" laptop appearance. We found a ThinkPad T431s coupon code that knocks $50 off the price.
The complete series of Friday Night Lights dropped to $40 today only at Amazon. The 19 disc set rarely drops below $70. At $40 you're looking at the lowest price ever by $5. It gets an amazingly high 4.8/5 star customer rating on Amazon.
There are a lot of EA Origin DRM haters out there (especially after the SimCity debacle). But for those still willing to part with dollars for Origin DRM games, GameFly has a pretty hot sale on some classic titles. Five bundles are up to 80% off this weekend, including titles like Dragon Age, Dead Space, and Kingdoms of Amalur. Even better, there's a 15% off GameFly coupon code saving the buyer even more $$$.
COMPUTING DEALS
One Ultrabook deal and two monitor deals comprise today's Computing category. The Samsung Series 9 Ultrabook gives you plenty of screen real estate (15 inches) while still maintaining a slim form factor and low weight for $850. For a large monitor with quick response, check out the Asus VE278H LED monitor for $210 after coupon and rebate. Finally, you can strike a compromise between the great viewing angles of an IPS panel and fast response of a TN panel with HP's x2401 MVA panel ultra-thin LED monitor for $240.
GAMING DEALS
GamersGate has a solid 'Bethesda Weekend' sale going on right now that makes hit games like Dishonored and Skyrim only $15. While many titles have run out of serial numbers, more are on the way, and you can still order and wait a day or two to get a serial as soon as they've replenished stock. This deal is hot, for serial. The EA Origin store has a sale on The Sims 3. The base game was dropped to $10 while select expansions are 50% off.
ALL THE OTHER GOOD DEALS
The popular previous generation iPad 3 Retina base model fell to $410 today, the lowest we've seen for a new condition iPad 3. If you thought a $10 wireless mouse or keyboard was cheap, try getting both of them for $10 (disregarding the $5 shipping charge). Bump tunes with a convenient Sharp or Yamaha component sound system that connects directly to a 30 pin Apple device (or a Lightning port with adapter). Finally, if you want good quality sound from your earbuds as well as a tight noise seal, the Logitech Ultimate Ears 600vi earbuds are down to their lowest price ever of $65.
Powered by
Viet works at Dealzon.com, a deal site for techies and gamers. Run by geeks across the U.S. with an unhealthy obsession for pizza and coffee. Dealzon tracks daily prices on laptops, video games, and HDTVs. At Dealzon, we find the deals so you don't have to.