GR Daily Deals: Lenovo Y400 new GPU and cheaper, 60% off SOUL by Ludacris, Paradox sale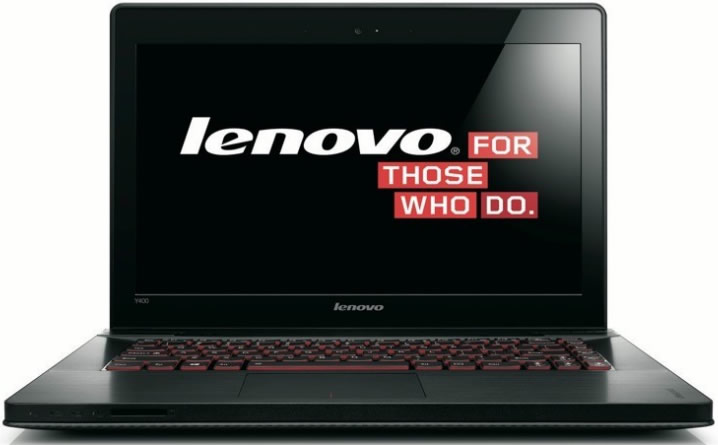 Lenovo's Y series gaming laptops got refreshed today with the new GeForce GT 750M graphics card. More impressively the prices on some configurations are actually cheaper than last weeks old GeForce GT 650M equipped machines. The best example is the 14-inch Y400 gaming laptop with a Core i7 processor, new GeForce GT 750M card and a 1TB HDD with 16GB SSD. The lowest price ever for these specs on a Y400 with the old GPU was $799. Starting today you can pick it up for $749 with the new chip – the lowest price ever by $50.
Got SOUL? Not in the emphatic sense – in the headphone sense. (The emphatic sense is good too, though.) With Beats by Dre saturating the designer headphone market, not as much attention's been paid to Ludacris's offerings, but they're very similar in quality and now cost far less at Amazon than equivalent Beats models. There are two SOUL by Ludacris models to choose from – a regular model for $80 and an active noise-canceling model for $100. The discounts are for today only, so if you want them for the best prices we've seen, don't "act a fool" and pick up a pair.
Starting today and lasting through the weekend, GamersGate has a sale on Paradox PC games with discounts up to 75% off. Most games are designed with a steep learning curve for the hard-core strategy gamer. Games like Crusader Kings II dropped from $40 to $10 or the Hearts of Iron III: The Finest Hour expansion pack falling from $10 to $5.
LENOVO LAPTOP DEALS
If you read about the 14-inch Y400 above, it's also worth noting the 15.6-inch Lenovo Y500 gaming laptop also got the new GeForce GT 750M GPU and is also cheaper than the lower-spec'd predecessor. The configuration below with a 1080p display and 1TB HDD + 16GB SSD is only $869 – that's $10 cheaper than last week with the old G650M chip. At $799 the 15.6-inch Y580 is an even cheaper option than the Y500 and sports a slightly superior GeForce GTX 660M graphics card. This is a better price if you won't miss the Y500's 1080p display or backlit keyboard. If gaming isn't your thing, has two solid coupons for their 15.6-inch U510 and 14-inch U410 Ultrabooks. The IdeaPad U510 with Core i7-3537U, GeForce 625M, 1TB HDD + 24GB SSD is only $749 after a new $380 coupon. The IdeaPad U410 with Core i7-3537U and GeForce 610M is only $679 after a new $370 coupon.
| | |
| --- | --- |
| | Lenovo IdeaPad Y500 59371972 Ivy Bridge Core i7-3630QM, 1080p Full HD, GeForce GT 750M 2GB, 1TB HDD + 16GB SSD, Windows 8 for $869 with free shipping (normally $1,349 – use coupon code IDEADOORBUSTER). |
| | Lenovo IdeaPad Y580 59345715 Ivy Bridge Core i7-3630QM, GeForce GTX 660M 2GB, 6GB RAM for $799.99 with free shipping (normally $999.99 – use coupon code IDEAPRICINGEVENT). Cheapest ever by $49. |
| | Lenovo IdeaPad U510 59365181 Ivy Bridge Core i7-3537U, GeForce 625M, 8GB RAM, 1TB HDD + 24GB SSD, Windows 8 for $749 with free shipping (normally $1,129 – use coupon code IDEADOORBUSTER). |
| | Lenovo IdeaPad U410 59365170 Ivy Bridge Core i7-3537U, 8GB RAM, GeForce 610M for $679 with free shipping (normally $1,049 – use coupon code IDEADOORBUSTER). Cheapest ever by $20. |
GAMING DEALS
NewEgg has the first discounts on Deadpool and Castlevania: Lords of Shadow 2. Both games have release dates yet to be announced. If you want to game on a Mac, your options tend to be limited. Eventually though some games release will add Mac compatibility at a later date, and now Origin has the Rome: Total War Gold Edition for only $15 with $2.50 shipping. That's a rare discount for the Mac version and lowest we've seen by $13. Amazon discounted Scribblenauts Unlimited on PC to $9 – that's less than half the price for the Wii or the 3DS versions.
ALL THE OTHER GOOD DEALS
If you didn't spring for a touchscreen computer to take advantage of all Windows 8's swipe and pinch gestures, you can probably get that functionality for much less money with the Logitech T650 wireless touchpad at a new low of $52. LG's newest 55-inch Cinema 3D LED TV is $400 cheaper at BuyDig compared to all other online retailers thanks to a whopper $400 coupon. And if you're looking for something that doesn't make you pay for Smart TV functionality, a 50-inch Samsung set with full array LED backlighting is only $700 today. Finally, those with smaller headphone budgets or no desire to pay a premium for good sound because of celebrity endorsements can get a pair of Pioneer STEEZ 808 headphones for $40.
Powered by
Viet works at Dealzon.com, a deal site for techies and gamers. Run by geeks across the U.S. with an unhealthy obsession for pizza and coffee. Dealzon tracks daily prices on laptops, video games, and HDTVs. At Dealzon, we find the deals so you don't have to.