Gadget Review Daily Deals: MacBook Pro 15 RETINA $300 off Apple Store original price, Dragon NaturallySpeaking voice software 62% off, and Crysis 3 falls to $39.99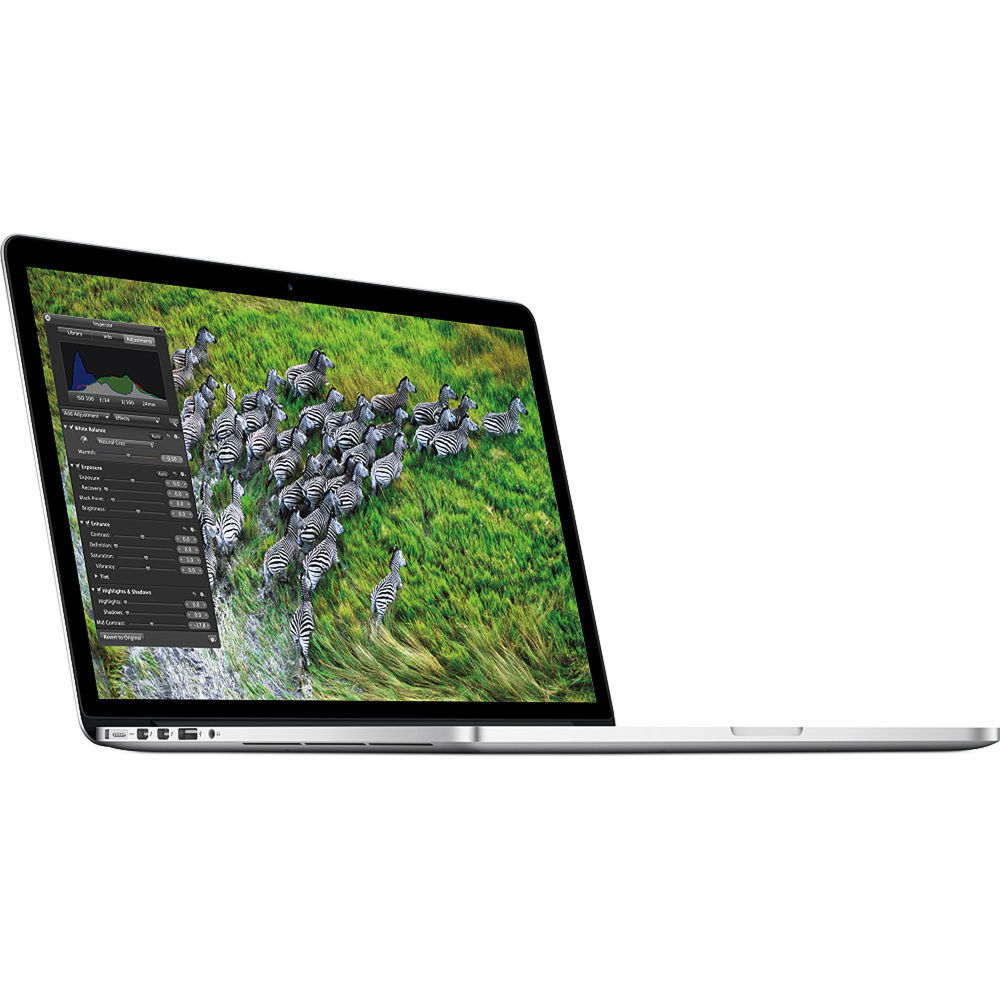 The popular mid-2012 MacBook Pro 15 with Retina display just dropped to a new low price of $1,899 at Rakuten today. This originally sold for $300 more at Apple, and it's still $44 cheaper than anywhere else selling it today. Base specs include a Quad Core i7-3615QM 2.3Ghz processor, 256GB SSD, and a GeForce GT 650M. There's a newer version at Apple with slightly faster processor, but if that's not worth $300 to you, this is a great deal.
The popular transcription and voice command software Dragon NaturallySpeaking is up to 62% off at Amazon today. If you're used to Siri on an iDevice, this is a similar idea for your computer, but you can do more with this without having to say, jailbreak, as you'd have to on an iPhone. All of these are significant discounts compared to the next best prices you'll find from reputable retailers.
Crysis 3 drops in price again this week. Earlier we saw it fall $18 off to $41.99 at Origin. Now GameStop has it discounted to $39.99 with free shipping. Are sales down? Is the game a total flop? Not according to the many positive reviews out there. It's certainly an impressive price drop on a AAA title only 2 weeks after its release..
TABLET DEALS
Today the iPad 4 Retina 16GB tablet dropped to the lowest price we've seen for a NEW condition model. At $469, that's $30 cheaper than you'll find it at the Apple Store. If you want to then turn that iPad into a retro arcade gaming beast, pick up the ION Audio iCade for half off the next best price at Groupon. It interfaces with an iPad or iPad mini and transforms it into an arcade with a real arcade-style joystick and button controls, and you can add over 500 different appropriate games in the App Store. Or if you want a tablet with plenty of built-in flash storage, the Lenovo IdeaTab K3011 has 64GB for your storing pleasure – and it's at the cheapest price ever by $44.
GAMING DEALS
Besides Crysis 3 above, there are five noteworthy gaming deals today. Leading off is CowBoom's sale on a pre-owned Nintendo Wii with Wii Sports and Wii Sports Resort for only $80 with free shipping. That's the lowest ever by $39 for this combo. For those who own a Wii U, Amazon dropped the price on NBA 2K13 and Madden NFL 13 from $59.99 to $38 and $35 respectively. For the PC gamer, GamersGate's Deal of the Day is Sleeping Dogs for only $12. A brand new cops and robbers genre game released today Dollar Dash. Green Man Gaming has it 20% cheaper than anywhere else.
ALL THE OTHER GOOD DEALS
For around the home (office), you can snag a 20" Samsung LED monitor refurb for $87 or a very well-reviewed HP Officejet Pro 8600 printer for $105. Transfer your files easily with a 16GB ADATA flash drive for $9 after coupon, or make your TV into a 3D TV with the 3D Video Wizard for $33. The solid-sounding Klipsch Reference ONE headphones are at a new low of $69. If you've always wanted to own a set of Monster headphones but thought they were too expensive, check out the Monster Jamz Headphones at eBay- discounted from $100 to $22.50. Finally, you can download 20 MP3s from Oscar-winning films – for free.
Powered by
Viet works at Dealzon.com, a deal site for techies and gamers. Run by geeks across the U.S. with an unhealthy obsession for pizza and coffee. Dealzon tracks daily prices on laptops, video games, and HDTVs. At Dealzon, we find the deals so you don't have to.
Homepage
»
Article Type
»
Deals
»
Gadget Review Daily Deals: MacBook Pro 15 RETINA $300 off Apple Store original price, Dragon NaturallySpeaking voice software 62% off, and Crysis 3 falls to $39.99