Gadget Review Daily Deals: HP Envy dv6t laptop with graphics upgrade $760, ½ Off 1800Flowers, Lenovo ThinkPad Twist $700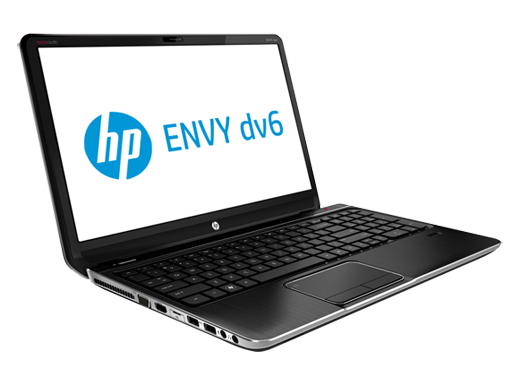 This week HP updated the mid-ranged graphics card upgrade option on their dv6t Quad Edition laptop series. They replaced the old GeForce GT 630M 1GB with a GeForce GT 635M 2GB. The old GT 630M card could run most 2011 games on medium to high settings but now the GT 635M can run most 2012 games on medium to high settings… and with no price increase to the buyer. In fact this week an HP dv6 Quad with GeForce GT 635 is $155 cheaper than one equipped with the GeForce GT630M last week. While not the most high end gaming rig it's only $760, whereas you'd normally expect to pay $1,000 for a gaming capable laptop.
Next week Thursday, V-Day, approaches. If you're looking for a bargain gift check out the 1800Flowers deal on eBay. Right now you can buy a voucher for $15 which will get you $30 of 1800Flowers products at their store. Deal ends this week Friday at 9am Eastern.
If you're looking for an ultraportable laptop/tablet with decent processing power under $1,000 check out the Lenovo ThinkPad Twist. It's a Multitouch Ultrabook with a twisting display that folds into a convenient tablet like form. With only a 12.5-inch display and weighing 3.48 lbs it's a very portable machine but with its Ivy Bridge Core i5 CPU its a processing powerhouse. Staples.com has it for $700 with free shipping – a new low by $100.
LAPTOP DEALS
Three more HP laptops worth mentioning today. The HP dv7 base configuration got was the "dv7t-7200" but has been redesignated the "dv7t-7300" with a new graphics card upgrade (same as the dv6 above). The base configuration of the dv7 Quad laptop has dropped in price to $785 which is $180 cheaper than last week. A similar situation is with the base configuration of the new "dv6t-7300" Quad Edition laptop. The dv6 is now only $685 which is $180 off last week's price of $865 and only $5 off the all time low Black Friday price of $680. Finally, there is a rare discount on the 11.6-inch HP Envy x2 convertible tablet. At $775 its $75 off the usual $850 price after coupon.
GAMING DEALS
Mario & Sonic at the London 2012 Olympic Games for Wii reaches a new low by $1, and a pre-owned copy of Spec Ops: The Line for PS3 drops to $13. Four PC download games round off the Gaming section today, including Warhammer 40k: Space Marine for only $7.
ALL THE OTHER GOOD DEALS
Harman Kardon's popular SoundSticks III speakers are tied with their previous low at $100, as is the well-liked Logitech M510 wireless mouse. Or for sound on the go, you can pick up a Hydra mini speaker that'll play the radio or off a card in addition to through an aux cable.
Powered by
Viet works at Dealzon.com, a deal site for techies and gamers. Run by geeks across the U.S. with an unhealthy obsession for pizza and coffee. Dealzon tracks daily prices on laptops, video games, and HDTVs. At Dealzon, we find the deals so you don't have to.
Homepage
»
Article Type
»
Deals
»
Gadget Review Daily Deals: HP Envy dv6t laptop with graphics upgrade $760, ½ Off 1800Flowers, Lenovo ThinkPad Twist $700