"Whip" Your Photos into 10,000 Words with this Free App for iOS, Android, and Windows Mobile 8 Devices (sponsored/video)
This is a Sponsored post written by me on behalf of Arcsoft for SocialSpark. All opinions are 100% mine.
Ever feel like your photos fall short of conveying what really happened at the club last night? That picture of Dad singing his Christmas list to Santa just isn't quite the same without the American Idol-bombing audio. Sometimes a picture is ONLY worth a 1000 words. When life leaves you speechless, how could that ever be enough?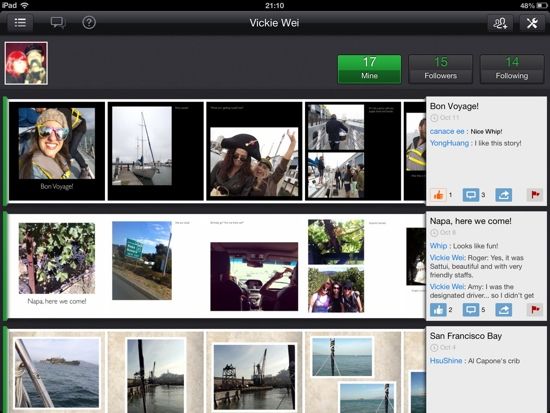 Enter the Whip app for iOS, Windows 8 and now available on Android, from Arcsoft. It's time to remix your life in cool new ways. With the Whip you can make a personal interactive storyboard of life's most precious moments in just a few simple taps. Populate your Whip with photos and immerse viewers with videos. Breathe new life into your Whipped stories with music and text. Now share it with your friends via Facebook, Twitter, SMS or email (Twitter and SMS Android only).
Not a registered Whipster? Not a problem! Your friends cans still enjoy and interact with your sent Whips on their computer, tablet or Smartphone. You had to be there is so 20th Century. With the Whip app for Windows 8, iOS and Android, your friends can relive every moment just as you intended. You can even keep tabs on other cool Whips on the Whipstream, comment and like them. Just download the free app from the AppStore for iOS or Android Marketplace. From there, cooking up a Whip is easy as pulling up a photo on your mobile device.

Whip for iOS, Android and Window 8 gives new "Whipsters" the ability to turn their static photos into singing moving digital albums. With the Whip app, you can pull photos from Facebook or yank them directly from an iPad photo library. Creative minds will love the Whip's easy toolset. Whip automatically organizes, crops and composes your photos in cool attractive ways. Teachers can create new and exciting digital photo albums and then bring the kids in on the fun with video and text.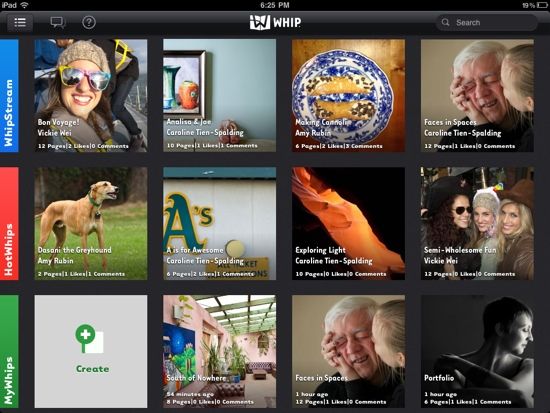 With Valentine's Day right around the corner, download the Whip app for Android, iOS and Windows 8. Then Spruce up a quick Whip as a gift for that special someone. Or turn Valentine's Day into a whip and relieve the magic again and again. But don't forget to share! With the Whip you wield the power of presentation software whittled down to its essential components for download-n-go ease of use–as if it had been reverse engineered and repurposed for the social sphere. The Whip is for those who strive to share vibrantly and with style.
You can get the free iPad app here and be sure to check the Whip Social Album example.
Grew up back East, got sick of the cold and headed West. Since I was small I have been pushing buttons - both electronic and human. With an insatiable need for tech I thought "why not start a blog focusing on technology, and use my dislikes and likes to post on gadgets."
Homepage
»
Product Type
»
A/V
»
"Whip" Your Photos into 10,000 Words with this Free App for iOS, Android, and Windows Mobile 8 Devices (sponsored/video)