GadgetReview Daily Deals: Asus Vivobook $399.99, Assassin's Creed 3 only $30, Xbox LIVE $35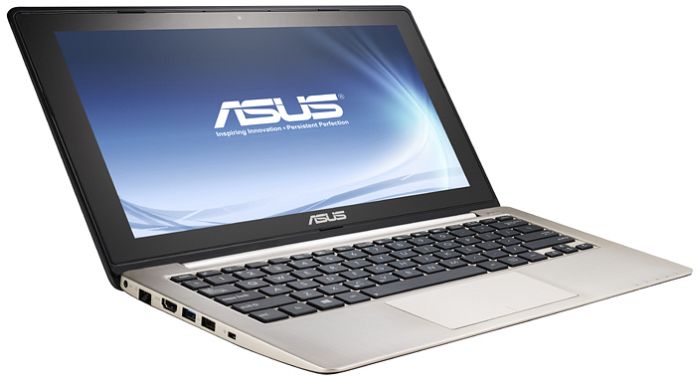 It's hard to argue with a $400 touchscreen laptop. While it doesn't have an impressive display resolution or battery life (4.5 hours) of a Zenbook, the Vivobook is the cheapest 14-inch touchscreen laptop out there. Perfect if you're looking for a low cost way to maximize Windows 8.
Assassin's Creed 3 PC download dropped to $30 today at Gamestop. That's the lowest price ever by $7.50.
This is the third time this week we've seen an Xbox LIVE 1 year subscription drop to $34.99. A "rare" discount indeed, but worth jumping on if you need to renew soon.
LAPTOP DEALS
We found three inexpensive laptops worth mentioning in today's Laptop Deals section. The HP g7-2320dx with AMD Quad-Core processor can be had today for only $400. You can pick up a Samsung AMD-powered laptop for only $300 – a new low by $65. Finally, Lenovo's IdeaPad S300 is cheapest ever at $349 after coupon.
GAMING DEALS
Several good gaming options in today's Daily Deals. Dishonored on PC is half off at Gamefly and has a 10% off coupon code for extra savings. Amazon has nine popular 2K games bundled in a "2K MegaPack" for PC, only $25. Call of Duty MW3 is only $19 on Amazon – that's the lowest ever by $6. Gamefly has all five chapters of the Tales of Monkey Island for $9, which is $26 cheaper than the next best price online of $35. Max Payne 3's newest DLC, Deathmatch Made in Heaven Pack, released on Tuesday and is 20% off at Green Man Gaming. Finally, Gamestop has Dragon Age Origins: Ultimate Edition only $7.50 until January 30th.
ALL THE OTHER GOOD DEALS
The new Samsung 840 Series SSD reached a new low today by $14 and offers a good value proposition for the typical SSD user. If you don't have a webcam for your desktop, you can snag one for $5 after rebate, and if you're looking to Skype or game online, pick up a Turtle Beach USB headset for $20. Fans of big screens can get their hands on a Vizio 70-inch LED set for $1,600 or a Panasonic 55-inch 3D Plasma for $1,614. You can get a new condition LG 3D Blu-ray player that'll stream Netflix over WiFi for only $60, and the latest iPod nano is $10 off the current next best price and comes with a $20 gift card to boot.
Powered by
Viet works at Dealzon.com, a deal site for techies and gamers. Run by geeks across the U.S. with an unhealthy obsession for pizza and coffee. Dealzon tracks daily prices on laptops, video games, and HDTVs. At Dealzon, we find the deals so you don't have to.
Homepage
»
Article Type
»
Deals
»
GadgetReview Daily Deals: Asus Vivobook $399.99, Assassin's Creed 3 only $30, Xbox LIVE $35