Gadget Review Daily Deals: Mortal Kombat Arcade Kollection $3, iPod/iPhone Cassette Adapter $10, iPhone 4s Unlocked $525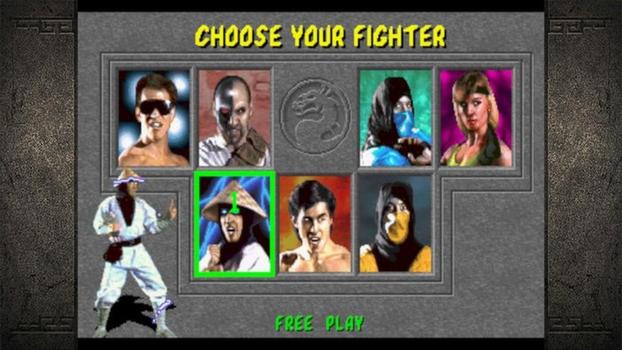 Relive those Mortal Kombat memories for three bucks on Green Man Gaming. The $10 collection is 60% off plus you can use a 30% off coupon for extra savings. Includes the complete versions of the three classic games: Mortal Kombat, Mortal Kombat 2 and Ultimate Mortal Kombat 3.
A lack of Aux input in your older car shouldn't condemn you to listening to your high school mixtapes for perpetuity. The iCarPlay cassette adapter lets you play anything through a tape deck for $10. (Unfortunately, it won't help you forget about your mixtapes.)
If you want to commit to Siri but don't want to commit to a 2-year contract just to get a good deal on the iPhone 4S, we found an unlocked 4S for $525. The Apple Store wants you to buy the same thing for $24 more. Don't.
LAPTOP DEALS
Three decent laptops to write about for today's category. Best Buy has a giant screened 17.3-inch Toshiba with Core i3 CPU and Windows 8 for $200 off the usual price. The often overlooked retailer 1SaleADay has a today-only special on a 15.6-inch Lenovo ThinkPad Edge buisness laptop. Another Best Buy discount is an HP g6 laptop with AMD A6 CPU now under $400.
GAMING DEALS
Portable and PC deals featured in today's gaming section. BestBuy.com has the best price ever on several Vita games listed below. Gamefly has several PC Download titles 30% off the following titles: Of Orcs and Men, Farming Simulator, and Confrontation. It's also important to note you can use a 20% off coupon code for even more savings on those games.
ALL THE OTHER GOOD DEALS
For lovers of HDTV deals, we found a 46-inch Samsung 3D LED set at the cheapest we've seen by $183 and a 42-inch IPS panel Panasonic VIERA LED set for under $500. If you want to replace some earbuds (or just like green and teal designs), you can snag the Logitech Ultimate Ears 100s (Jade Guitar design) for free other than $2 shipping after mail-in rebate. Other deals include a $120 24-inch LED monitor, a $60 WiFi Blu-ray player, an upper mid range Pioneer AV receiver for $245, and Canon's ever-popular EOS Rebel T3 DSLR with 18-55mm lens for only $375.
Powered by
Viet works at Dealzon.com, a deal site for techies and gamers. Run by geeks across the U.S. with an unhealthy obsession for pizza and coffee. Dealzon tracks daily prices on laptops, video games, and HDTVs. At Dealzon, we find the deals so you don't have to.
Homepage
»
Article Type
»
Deals
»
Gadget Review Daily Deals: Mortal Kombat Arcade Kollection $3, iPod/iPhone Cassette Adapter $10, iPhone 4s Unlocked $525