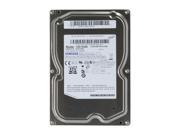 COUPON EXPIRES 7/11. Newegg's got a sick coupon price on the Samsung HD103SI EcoGreen F2 1TB Internal Hard Drive. It has 1TB of storage, a 3.5-inch form factor, 5400 rpm speed, 32mb cache, and SATA interface.
It's $69.99 – $15 coupon (HD7915) + free shipping = $54.99 shipped!
COUPON: HD7915 expires 7/11!